Price is Right Is Casting Teams of 2 Who Are Fans of CBS Survivor or The Amazing Race for a Special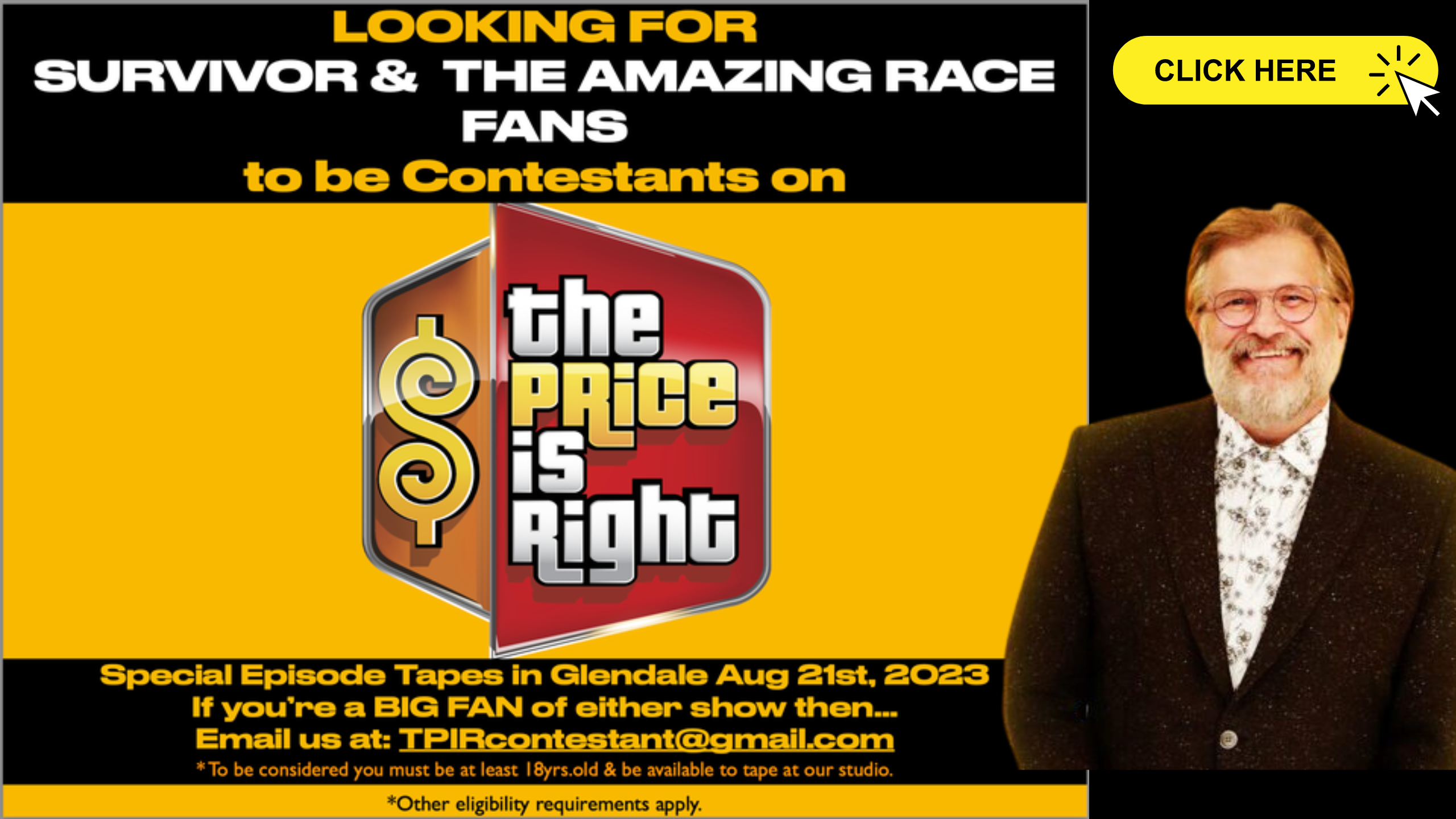 Get on the Price Is Right Gameshow.
Casting CBS Survivor and CBS Amazing Race superfans for a special primetime episode of the Price is Right.
"The Price is Right" has introduced various special episodes and themes to keep the show fresh and exciting. From celebrity editions to holiday-themed episodes, these special episodes add an extra layer of fun and surprises. The show and the casting team for The Price is Right game show seem to be working on a special episode that is themed for super fans of two popular CBS reality competitions.
"The Price is Right" is a long-running and beloved television game show that has entertained audiences for decades. It first premiered on CBS in 1972 and has since become one of the network's most iconic and enduring programs. Hosted by the charismatic and legendary Bob Barker from 1972 to 2007, and later by Drew Carey starting in 2007, "The Price is Right" has become a cultural phenomenon.
"The Price is Right" has earned numerous accolades, including multiple Daytime Emmy Awards, and has become a cultural touchstone, deeply ingrained in the fabric of American television. It has spawned international versions in many countries, showcasing its global appeal.
The show revolves around contestants who compete to win prizes by correctly guessing the prices of various merchandise. Each episode is filled with excitement, anticipation, and plenty of audience participation. Contestants are called down from the audience to join the host on stage, where they participate in games such as "Plinko," "Cliff Hangers," and the famous "Showcase Showdown." These games test their knowledge of retail prices and offer the chance to win big prizes, including cars, vacations, and cash.
Casting Notice for "The Price Is Right" CBS and The Amazing Race special episode.
Seeking fans of The Amazing Race (teams of 2) and sole Survivor fans to come on down for a special Primetime episode of The Price is Right.
Big prizes, Big Money!
Tapes in August in Glendale, CA at the new studio!
See email on the casting notice graphic above
Subject line: CBS