THE MOMENT
Early Life
The word Latifah means "very kind" or "delicate" in Arabic. Queen Latifah is a New-Jersey born African-American whose real name is Dana Elaine Owens. Born on March 18, 1970, she witnessed her parents' divorce at the tender age of ten and when she was twenty-two her elder brother was killed in a car accident. With that and the 1995 car-jacking and shooting of her boyfriend, she started using drugs and was sentenced to three years probation as well. However this was not what defines her. Queen Latifah is a Golden Globe and Screen Actors Guild recipient and has also been nominated for an Emmy for her role in Life Support in 2007. She plays an HIV positive woman and delivers it beautifully. Moreover, she is a singer and has been nominated for a Grammy.
CAREER
Her career started with beat boxing in 1988 and she was a member of the original Flavor Unit, a crew of MCs. Their producer, DJ King Gemini was the one who made a recording of Latifah's rap which was forwarded to the host of Yo! MTV Raps. The song then caught Tommy Boy Music's Dante Ross' attention, which ultimately helped Latifah release her first single "Wrath of Madness". This jump-started her career as she moved on to rapping till 2002. A nineteen year old Latifah released her first album, All Hail The Queen in 1989. Along with her rapping, she also performed at numerous venues. One such opportunity was in 2007 when she sang at Hollywood Bowl in LA. Her album released in the same year titled "Trav'lin" was nominated for a Grammy in the category of the Best Traditional Pop Vocal Album.
In addition to music, Queen Latifah has a number of films that have been huge hits at the box office; Set It Off (1996), Living Out Loud (1998), The Bone Collector (1999), Chicago (2002), Bringing Down The House (2003), Taxi (2004), Last Holiday (2006), and Ice Age: Continental Drift (2012) to name a few. She also had her own show The Queen Latifah Show aired in 2013. The summer of 2007 was one of the best for her because she featured in Hairspray, which was a big screen version of the Broadway hit and was rated quite well by the film critics. She co-featured with iconic actors like John Trovolta, Zac Efron, James Marsden, Michelle Pfeiffer, Christopher Walken and Alison Janney. She was also seen in Life Support, for which she was nominated for an Emmy. In addition to this, in 2006, Latifah was inducted as a recipient of a star on the Hollywood Walk of Fame at Hollywood Boulevard.
In 2007, Queen Latifah added "production" to her already long list of achievements. She produced "The Perfect Holiday" and starred in it as well with co-actors Terrence Howard, Jill Marie Jones, Morris Chestnut and Charles Q. Murphy. In 2009, she performed the song, "I'll Be Seeing You" at the 81st Academy Awards. She also spoke at Michael Jackson's memorial. In addition to this, she hosted several award shows such as 2010 People's Choice Awards and 2010 BET Awards. She also given an honorary doctorate degree in Humane Letters in 2011.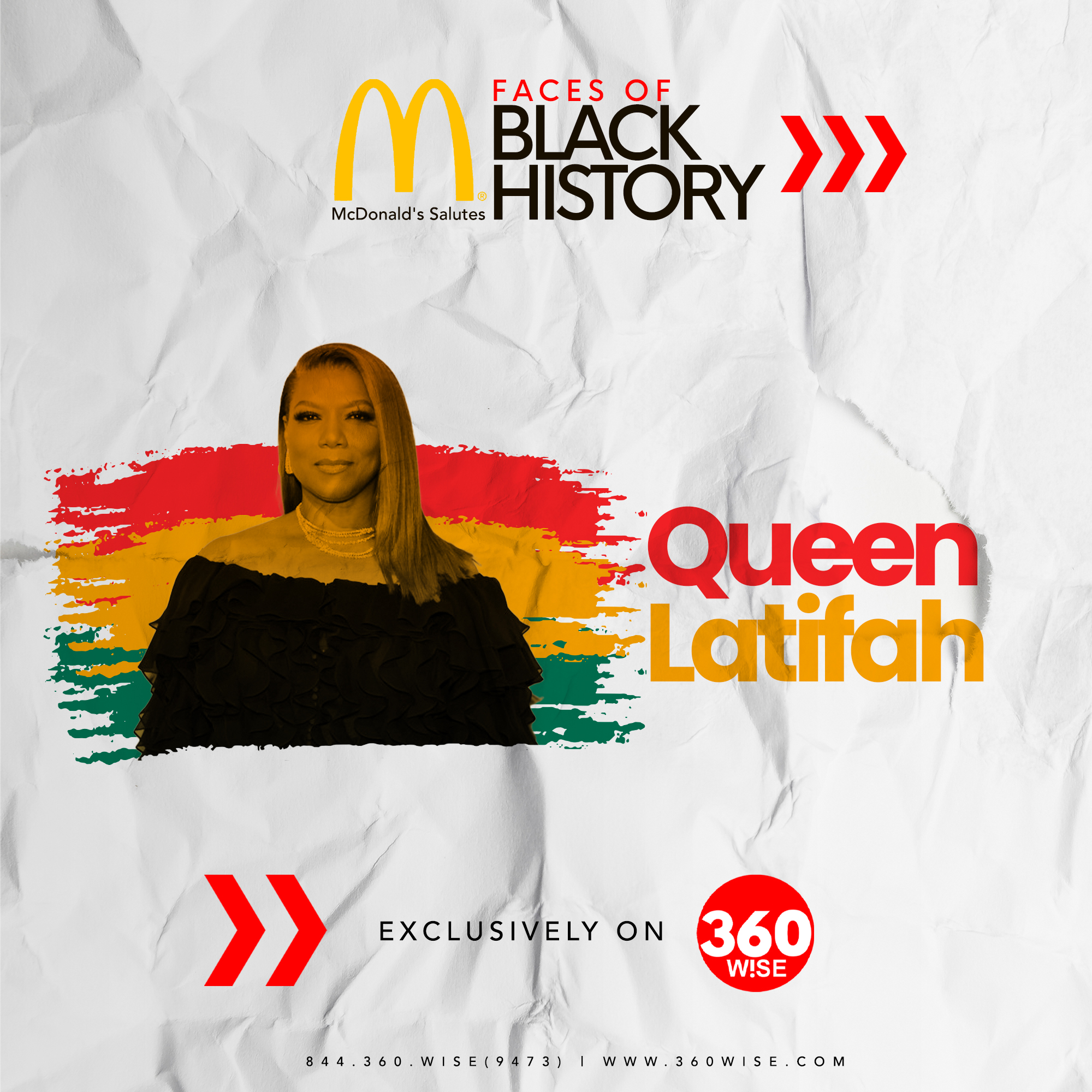 QUICK FACTS
Born on March 18, 1970, Dana Elaine Owens.

Her first album, All Hail The Queen in 1989

She also given an honorary doctorate degree in Humane Letters in 2011.

Golden Globe and Screen Actors Guild recipient
Thank you to the New York Tristate Owner and Operators Association for your continued support of the Black Community.
All featured faces of Black History are not captured in the 2023 theatre production.