THE MOMENT
Early Life
Gilyard was born into a military family in Moses Lake, Washington, on Christmas Eve, in 1955, the son of Barbara and Clarence Alfred Gilyard Sr., a U.S. Air Force officer. Gilyard was the second of six children. His family was originally from New Orleans, Louisiana, but Gilyard grew up on Air Force bases in Hawaii, Texas, and Florida. Raised primarily as a Lutheran, he became Catholic in the 1990s.
During his young adulthood, Gilyard lived in the San Bernardino suburb of Rialto, California, and attended Eisenhower High School. He was an excellent student, graduating in 1974, and afterward spent a year as an Air Force Academy cadet before leaving the service to attend Sterling College. In college, he played football, and became a member of the Sigma Chi fraternity. He also received a tennis scholarship, but dropped out of school before completing his studies.
In 1979, Gilyard moved to Los Angeles to become an actor. Among other work, a role in the play Bleacher Bums made him what one magazine called "the first black actor to play a cheerleader", before he segued into television roles. As a character actor, Gilyard made guest appearances on TV shows such as Diff'rent Strokes, The Facts of Life, 227, Simon & Simon, and Riptide. In 1982–1983, Gilyard was cast in the final season of the NBC TV series CHiPs as Officer Benjamin Webster, opposite Erik Estrada. He co-starred with Jim Carrey in the 1984 NBC sitcom The Duck Factory. He appeared in a commercial for McDonald's in 1987.
Gilyard's movie debut in 1986 was as an F-14 Tomcat radar intercept officer, LT.(JG) Marcus "Sundown" Williams, in Top Gun. He was also a military man in the 1986 film The Karate Kid Part II. He appeared in the 1988 action film Die Hard as Theo, a criminal computer expert. He also appeared as Reverend Bruce Barnes in Left Behind: The Movie and its sequel, Left Behind II: Tribulation Force.
Gilyard played the role of Ben Matlock's private investigator, Conrad McMasters, on Matlock opposite Andy Griffith from 1989 to 1993. He replaced Kene Holliday, who was fired for his dependency on drugs and alcohol. Gilyard appeared in almost every Matlock episode starting in season 3 of the show. When the show moved from NBC to ABC for the series' seventh season, production moved from Los Angeles to Wilmington, North Carolina. Andy Griffith suggested to Gilyard that he move there, too, which he did, before departing to work on a pilot for another series at CBS the following year.
In 1993, he began another long-time co-starring role opposite Chuck Norris on Walker, Texas Ranger. Gilyard portrayed fellow Texas Ranger and best friend of Walker, James "Jimmy" Trivette. Gilyard had a cameo appearance in the 2005 television movie, Walker, Texas Ranger: Trial by Fire.
In 2012, after taking time off to teach, Gilyard began appearing onscreen again, mostly in independent projects. In 2014, he appeared in the religious film A Matter of Faith.
On January 17, 2016, Gilyard performed the role of Hoak Colburn onstage at the University of New Mexico's Popejoy Hall in the Neil Simon Festival's Driving Miss Daisy, opposite his former Walker, Texas Ranger co-star, Sheree J. Wilson.
In the 2018 edition of the football video game Madden NFL, Gilyard plays high school coach Devin Wade in the "Longshot" section of the game. Two years later, Gilyard reprised his role as criminal gang member Theo from Die Hard, alongside star Bruce Willis, in a commercial for Advance Auto Parts' DieHard brand of car batteries.
Historic Research Credit: Famous African Americans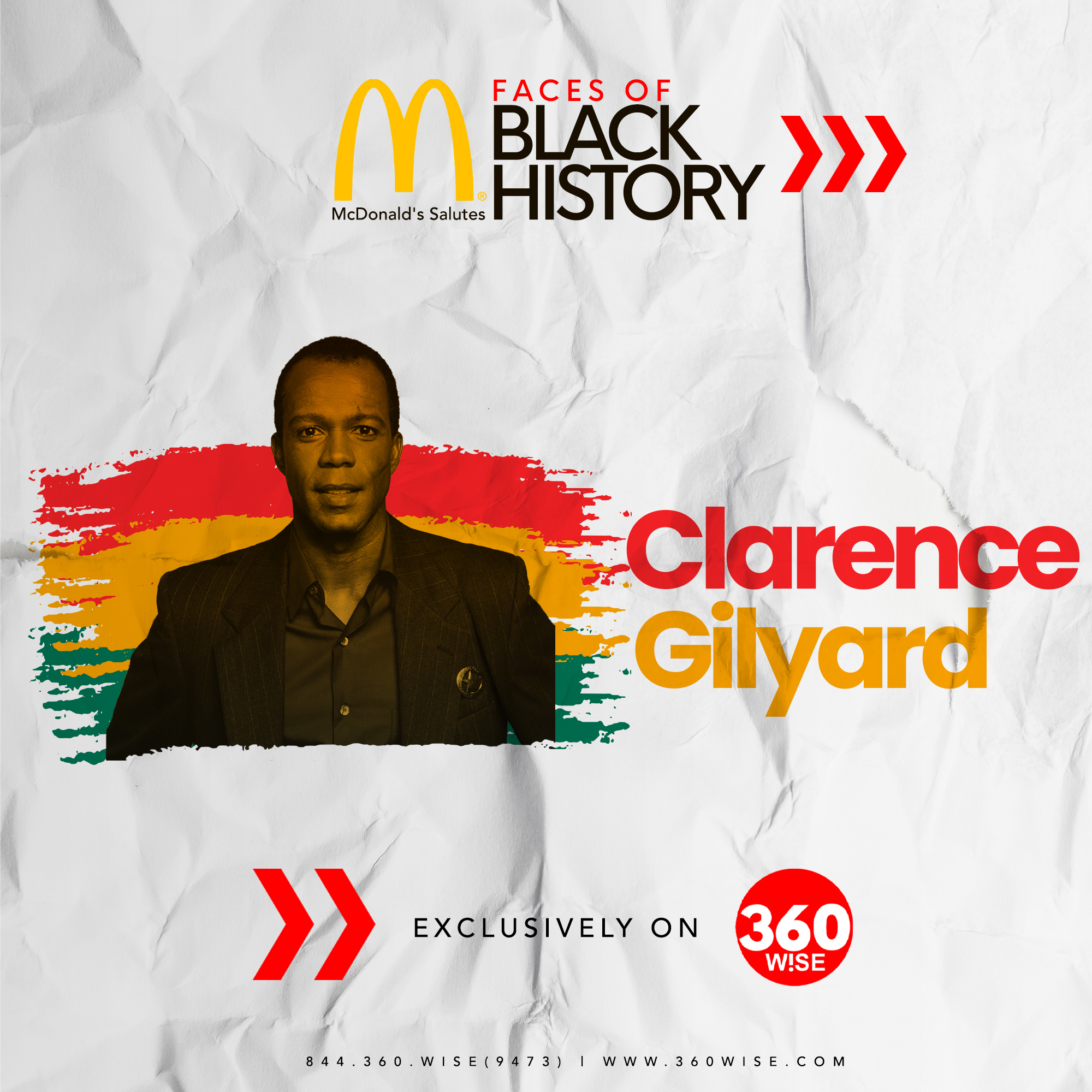 QUICK FACTS
Born in December 24, 1955

American university professor

associate professor in the College of Fine Arts

Died November 28, 2022, at the age of 66
Thank you to the New York Tristate Owner and Operators Association for your continued support of the Black Community.
All featured faces of Black History are not captured in the 2023 theatre production.