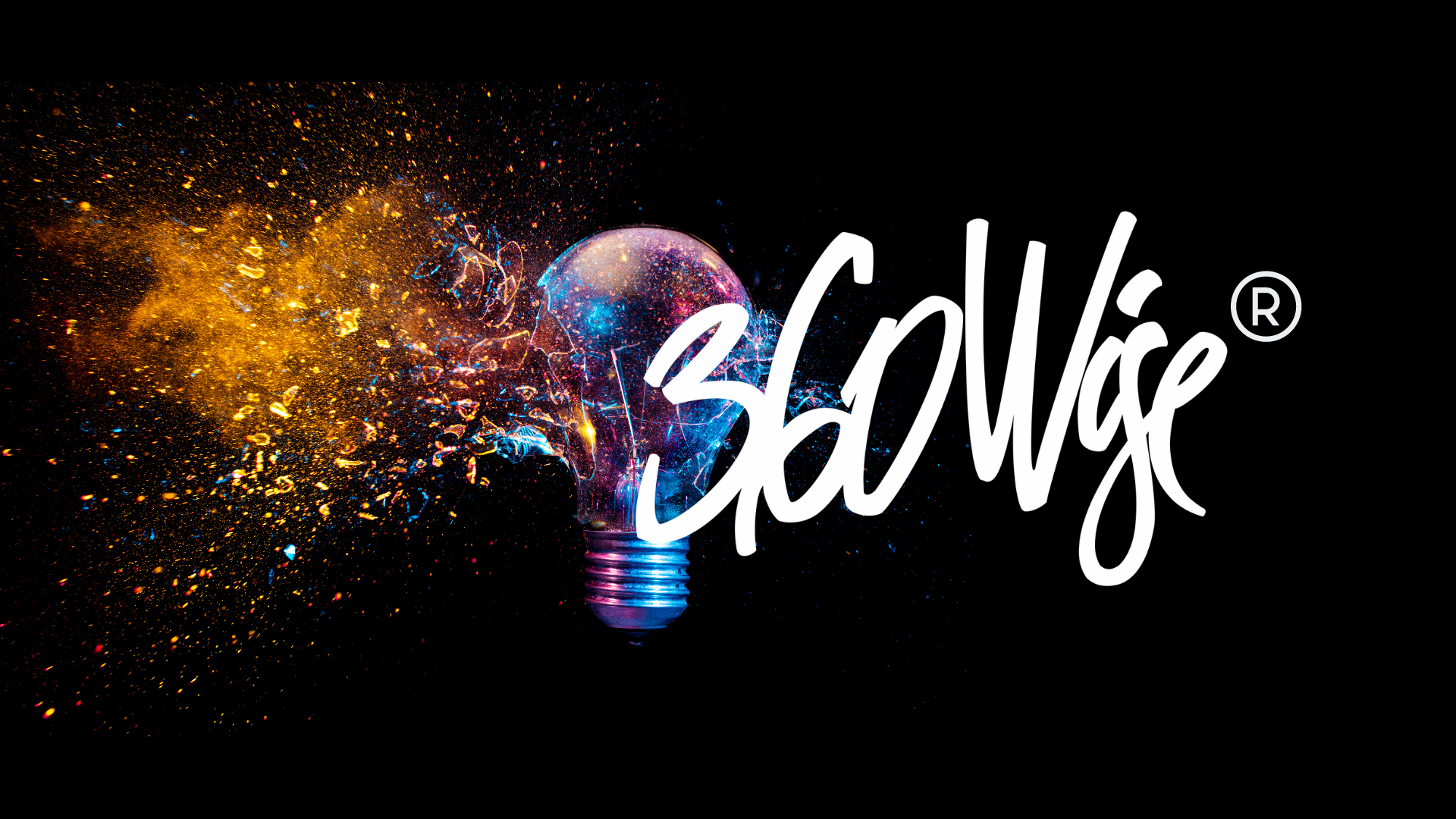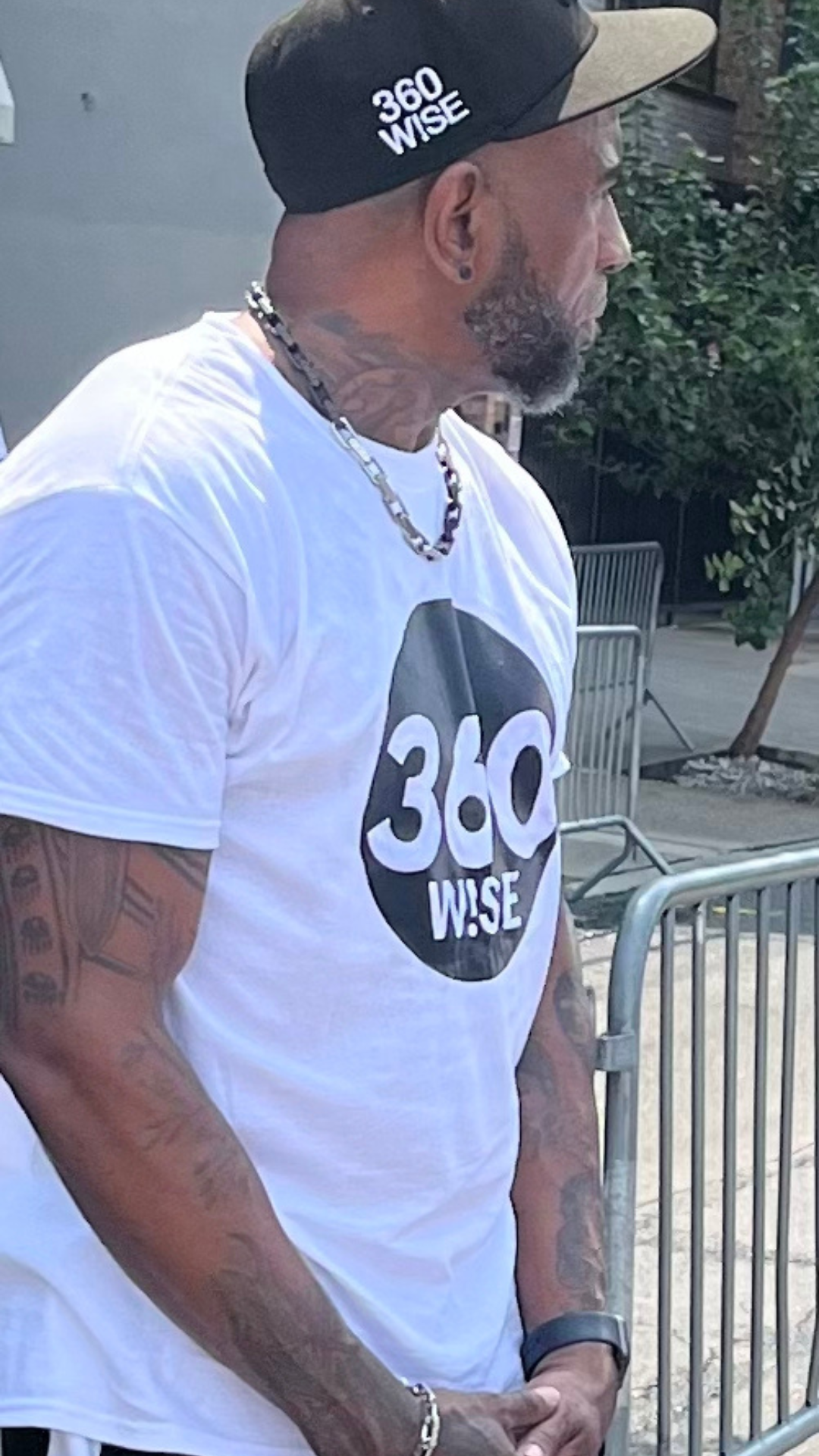 Robert Alexander
Founder - CEO
Robert Alexander, the Founder and CEO of
360WiSE
, is a visionary entrepreneur with a career spanning decades. His pioneering spirit and ability to embrace emerging trends have propelled 360WiSE into a global brand marketing powerhouse.
Beyond his CEO role, Robert is a philanthropic advocate for positive change. He focuses on youth empowerment and community development, using his influence to create opportunities for underserved communities and aspiring talents.
In his personal life, Robert is a devoted husband of 24 years to Tasha Alexander and a loving father to eight children. He values a healthy lifestyle, prioritizing hydration and fitness. Robert's love for knowledge fuels his passion for reading.
Robert's mottos include "Exit the Flintstones and Enter the Jetsons," reflecting his commitment to innovation, and "Know thyself is to Love thyself – All Colors, All Cultures, All Creeds," emphasizing self-awareness and universal love.
Under Robert's leadership, 360WiSE redefines brand marketing, driving global success. With dedication to innovation, a passion for change, and relentless pursuit of excellence, Robert Alexander is a luminary, shaping the future of brand marketing.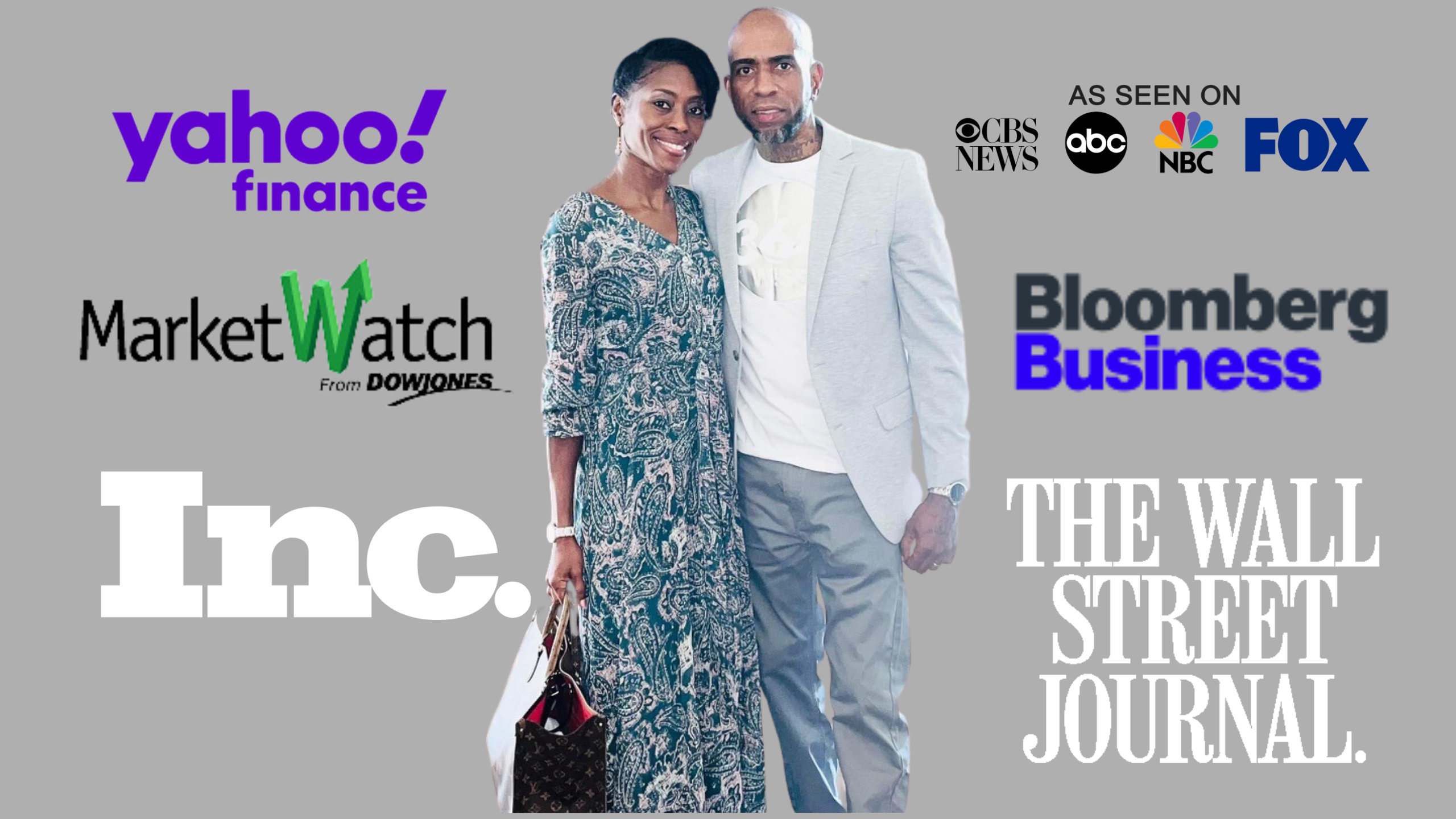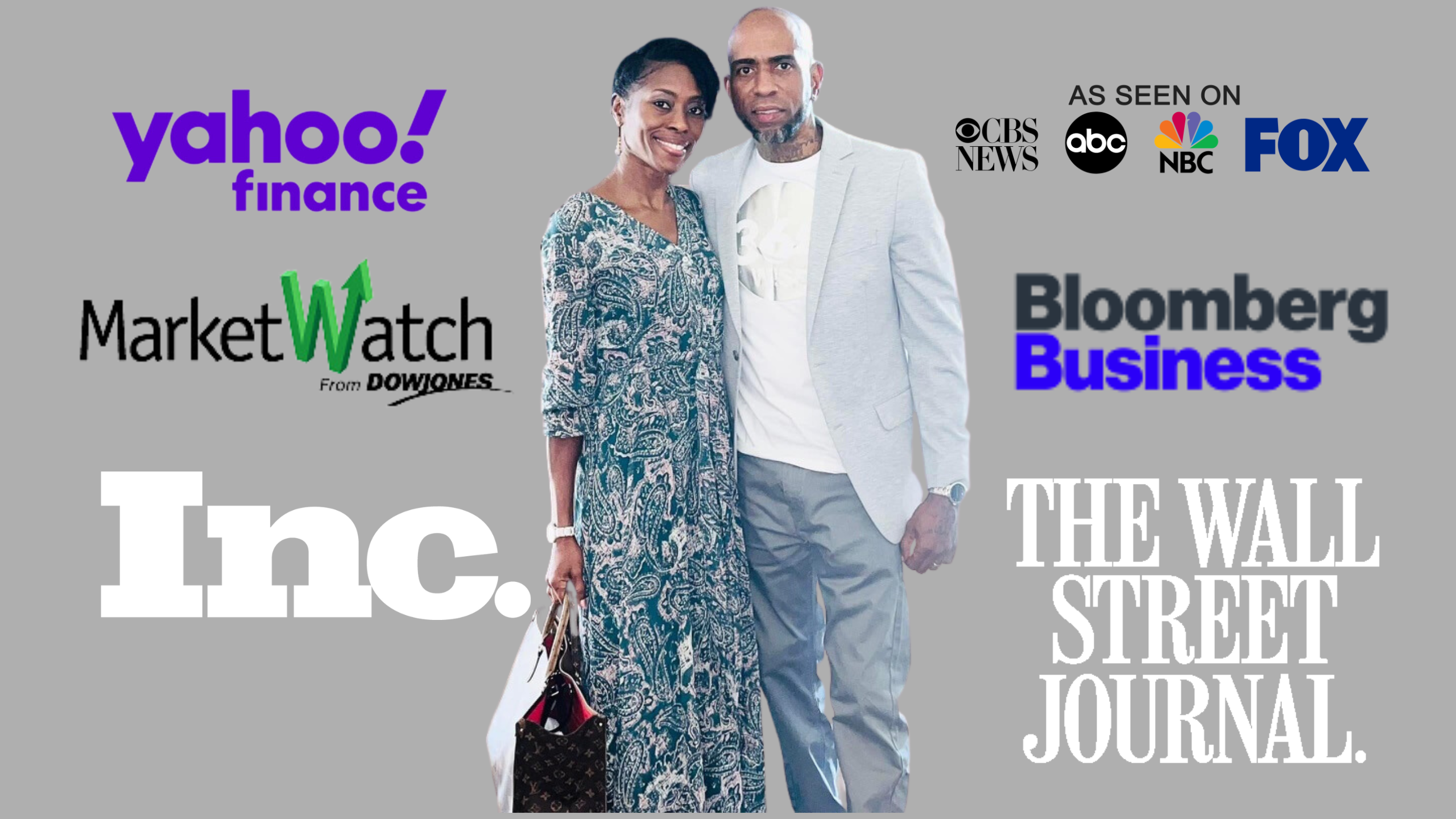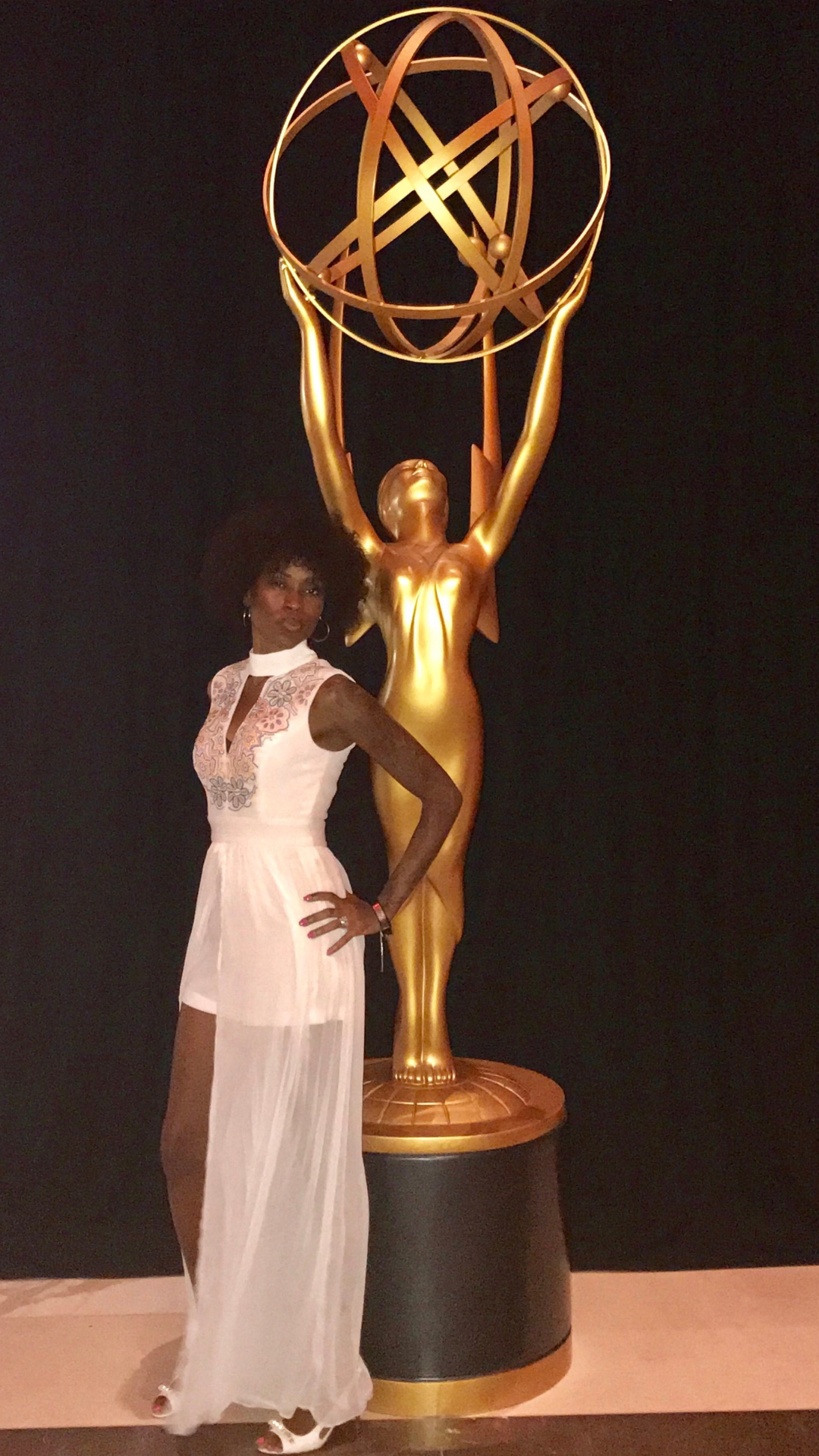 Tasha Alexander
Founder, Co-CEO, CFO
Tasha Alexander is a dedicated wife of 24 years to her beloved husband, Robert Alexander, and a loving mother to their beautiful eight children. She wears multiple hats as a devoted homemaker and a visionary entrepreneur. Tasha is the proud Founder, co-CEO, and CFO of the renowned 360Wise brand, where she leads with unwavering commitment and passion.
Beyond her professional achievements, Tasha is a tireless advocate for women's empowerment, embodying the motto "Know your worth, Ladies." She strives to inspire and uplift women, encouraging them to recognize their innate strength and potential.
Tasha's compassion extends to the less fortunate, as she is a steadfast advocate for the homeless. She believes in making a positive impact on her community and the world at large, driven by her genuine love for humanity.
In her personal life, Tasha finds solace and inspiration in the great outdoors and the beauty of nature. She cherishes moments spent amidst the tranquility of nature, which provide her with a sense of balance and rejuvenation.
Tasha's political party of choice is "Love," emphasizing the importance of unity, empathy, and compassion in today's complex world. Her religious affiliation is similarly grounded in the principle of love, embodying the universal values of kindness and acceptance.
For the younger generation, Tasha offers a heartfelt message: "Enjoy being kids because you've got the rest of your life to be an adult until the day you pass." With wisdom born from experience, she encourages youth to embrace the joys of childhood while nurturing dreams for a brighter future.
Above all, Tasha Alexander firmly believes, "We were put on this earth to help one another," a guiding principle that underscores her dedication to creating a more caring and connected world.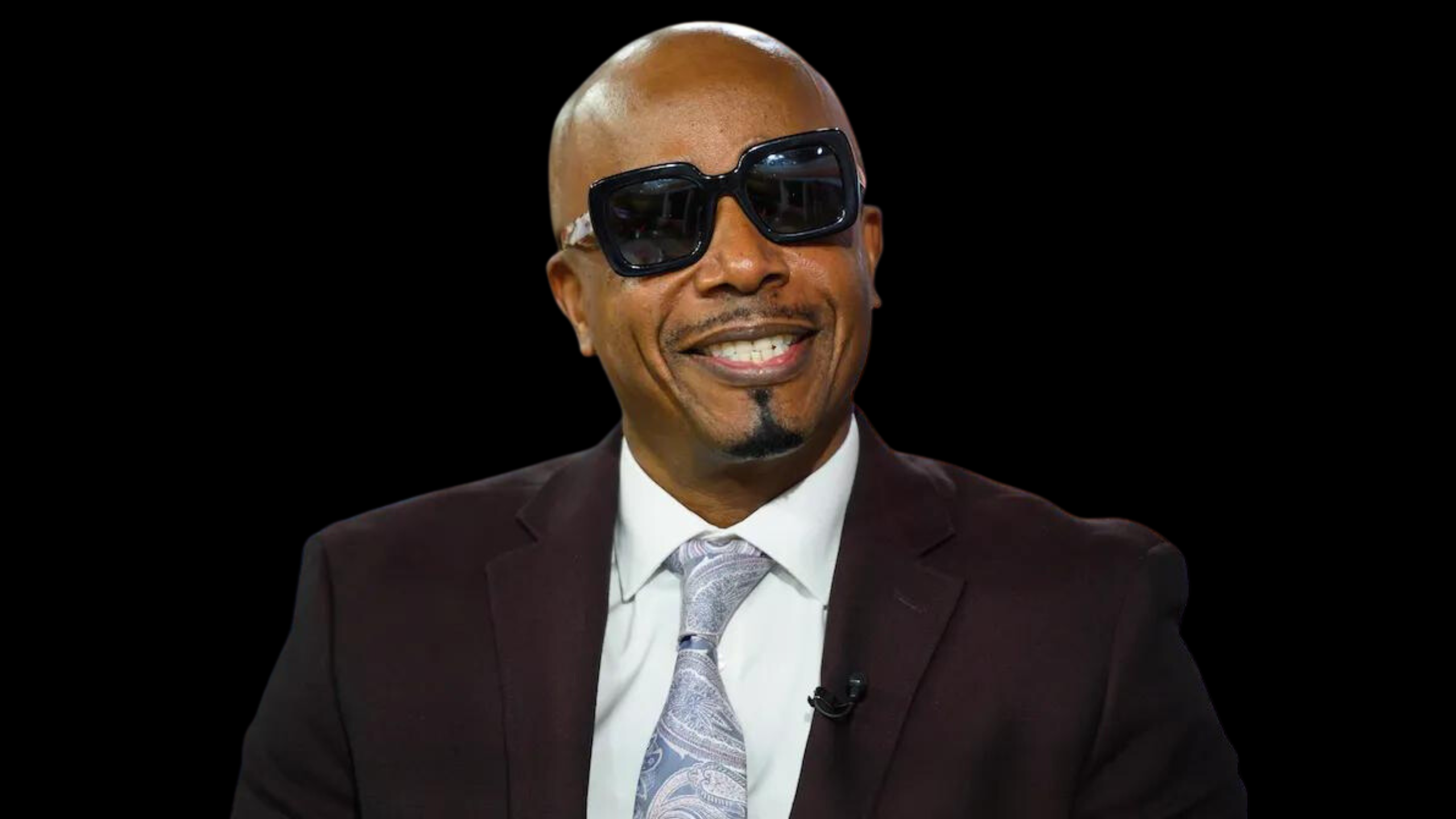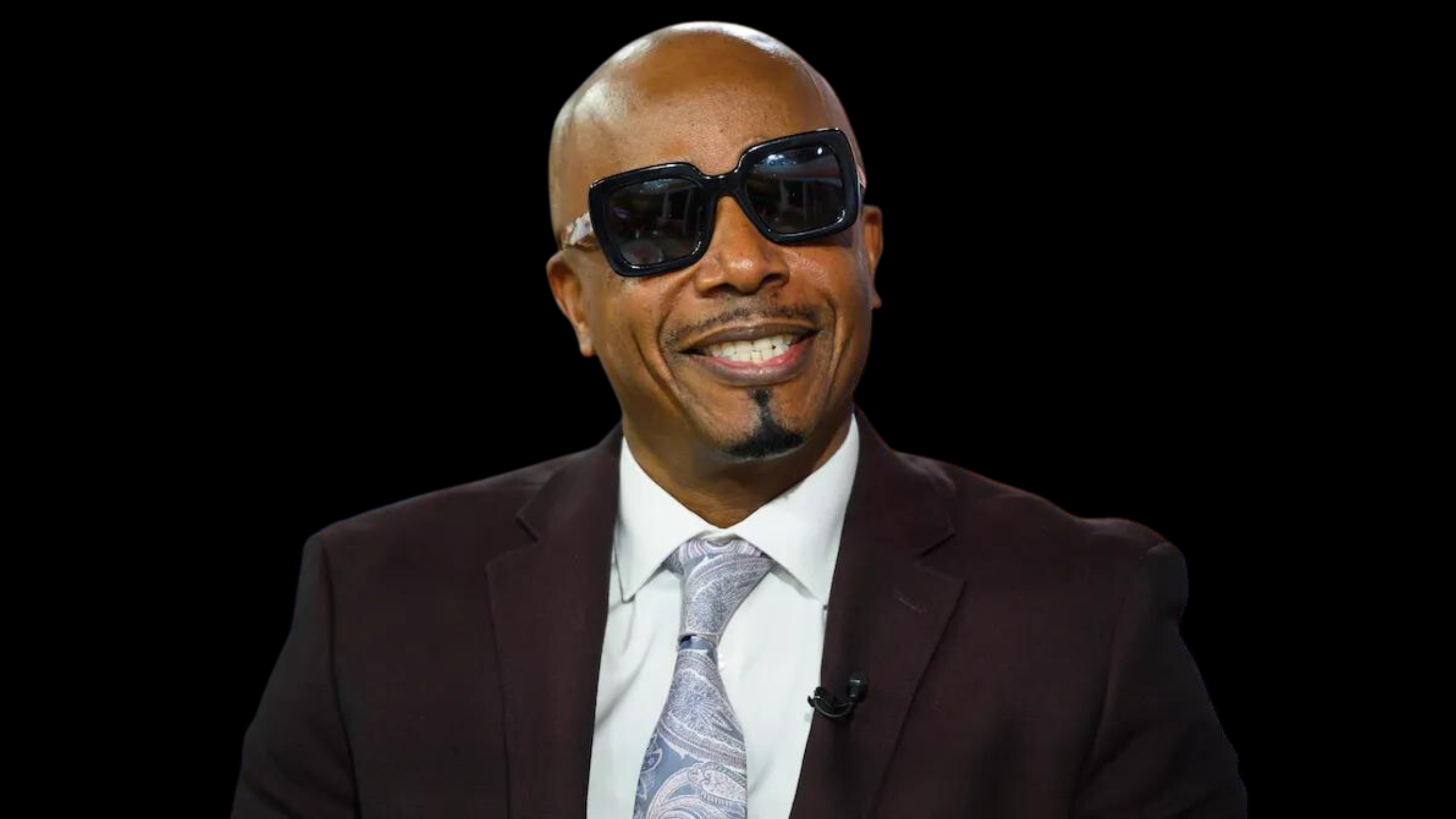 Stanley Burrell - MCHammer
Advisory Board
Stanley Kirk Burrell, better known by his stage name MC Hammer, is an American rapper. Hammer is regarded as one of the most influential artists of all time, making him a well respected pioneer of hip hop rap. More so MC Hammer just about may have been the first in
Music
to tap into Technology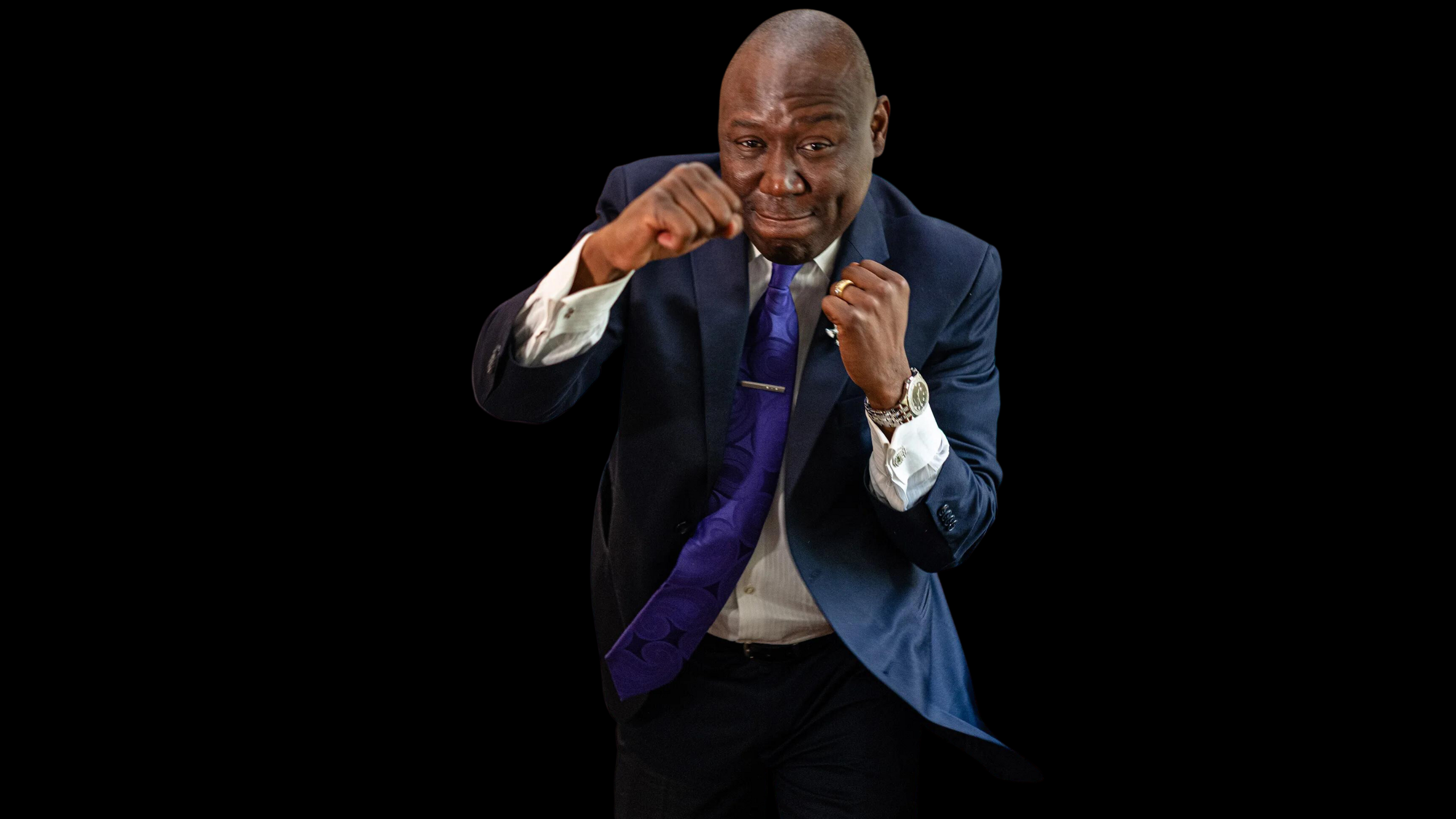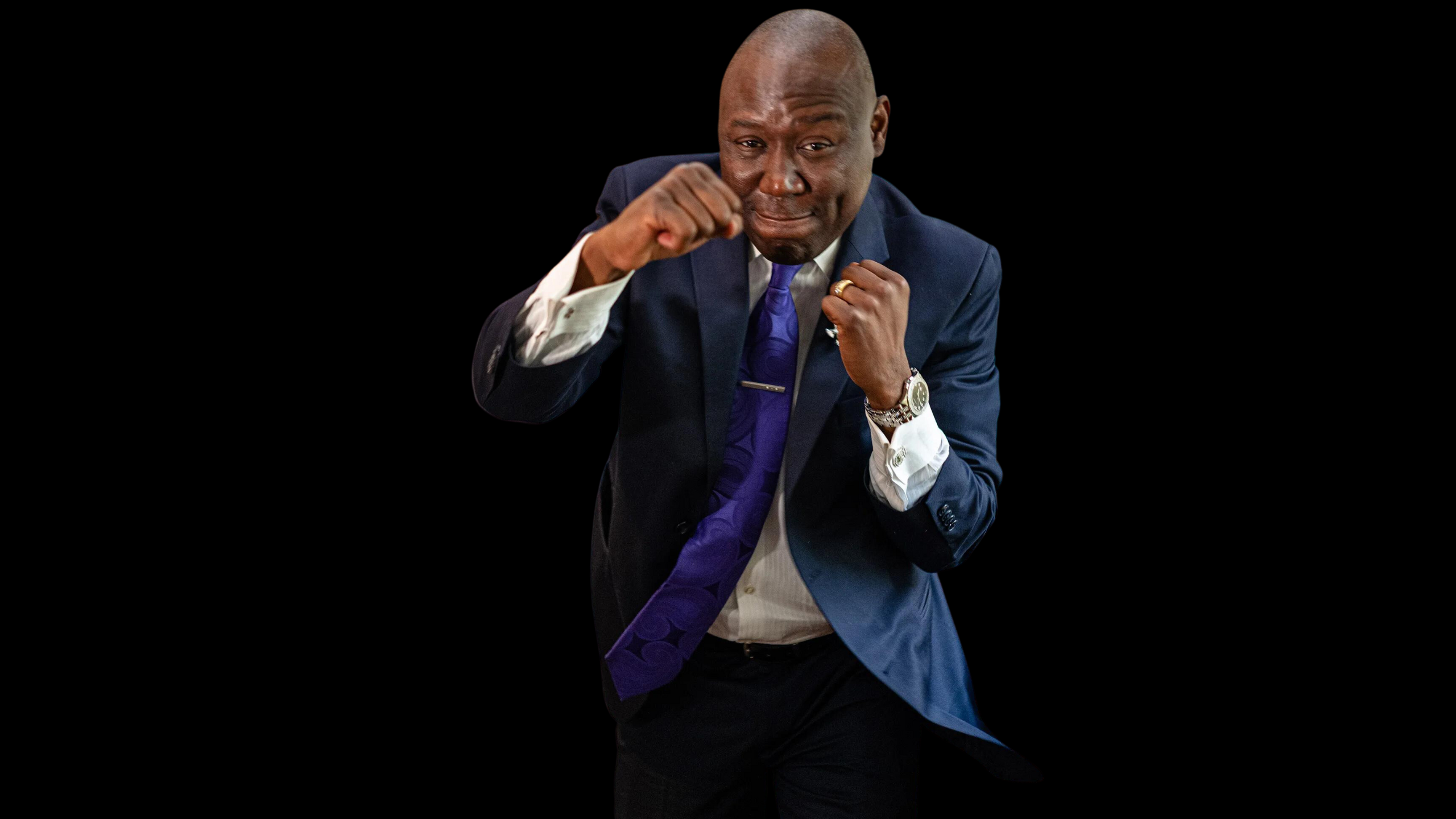 Attorney Benjamin Crump
Advisory Board
Listed amongst the Most Influential People of 2021 by TIME100, Ebony Magazine's Power 100 Most Influential African Americans, The National Trial Lawyers Top 100 Lawyers, and the 2014 NNPA Newsmaker of the Year, Attorney Ben Crump is referred to as Black America's Attorney General.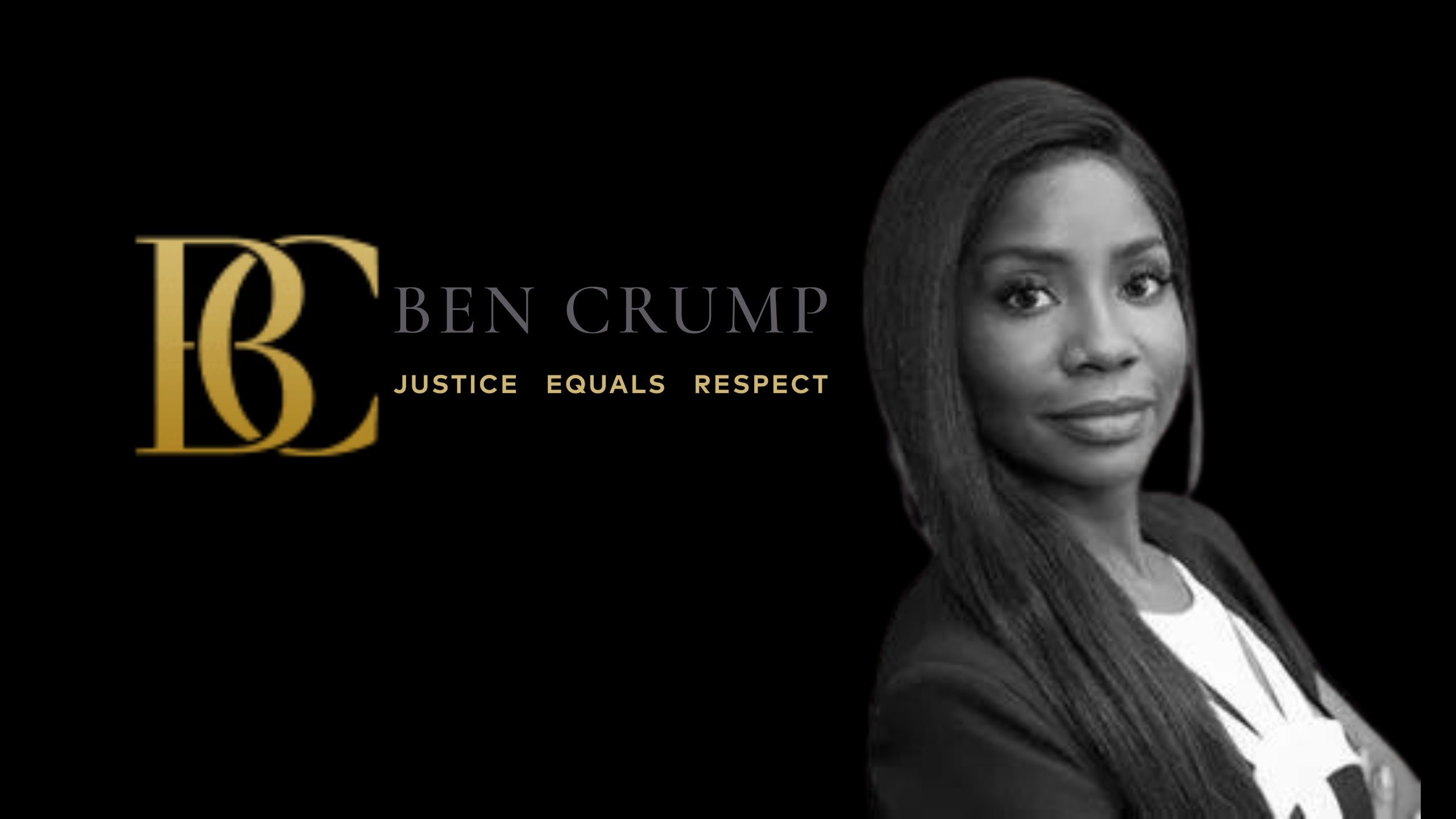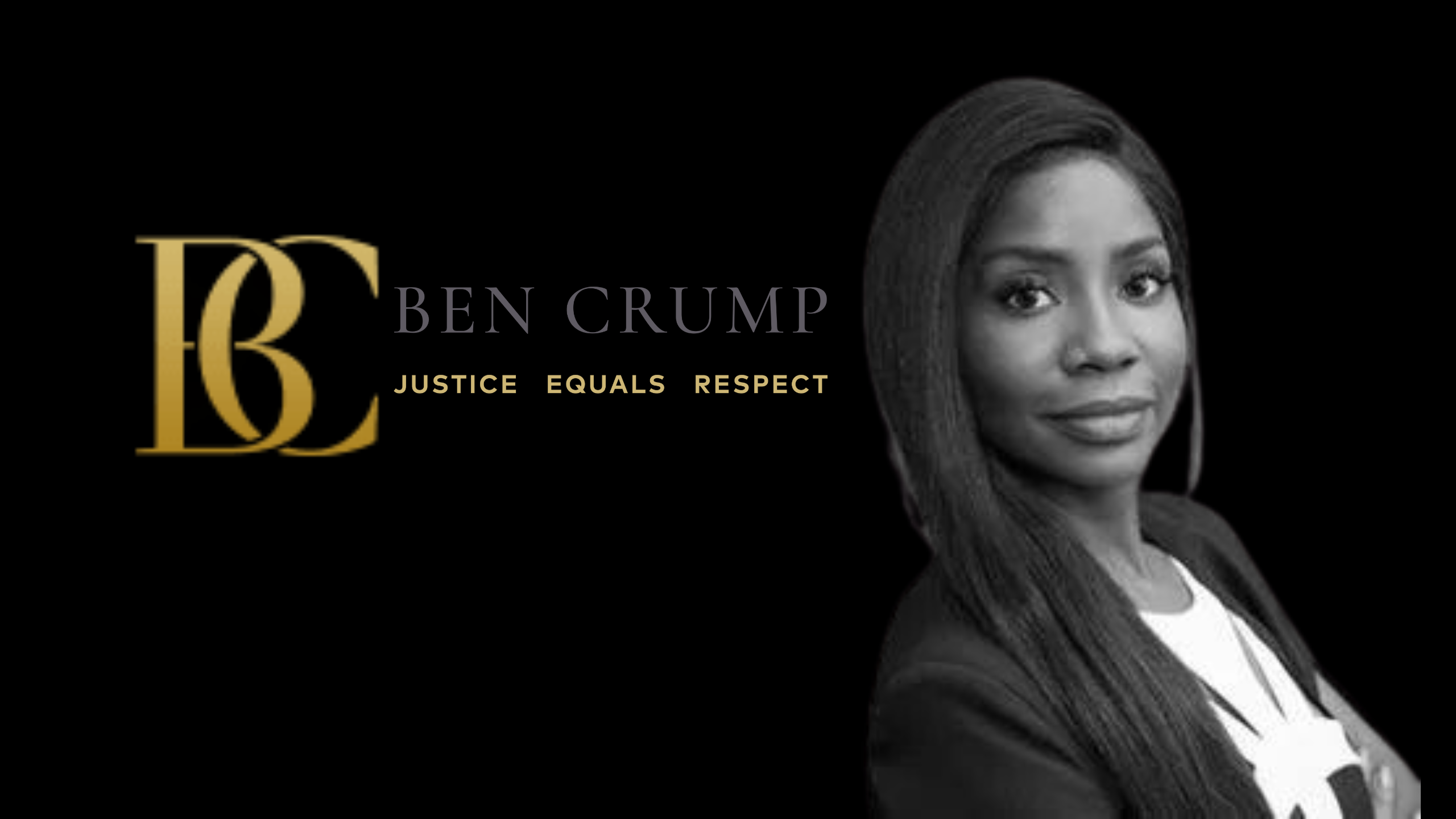 Sue-Ann Robinson
General Counsel
Sue-Ann Robinson is of counsel for Ben Crump Law in South Florida. She has been featured on Fox News Channel, Fox Business Channel, RT America, Newsmax, and America Trends TV as a legal analyst on issues ranging from police misconduct to liability of major corporations in newsworthy negligence cases. Ms. Robinson started her legal career as a prosecutor at 23 years old. In that capacity she handled hundreds of cases ranging from misdemeanors to homicide.
Mr. Crump and his firm's attorneys are dedicated to holding the powerful accountable for their actions.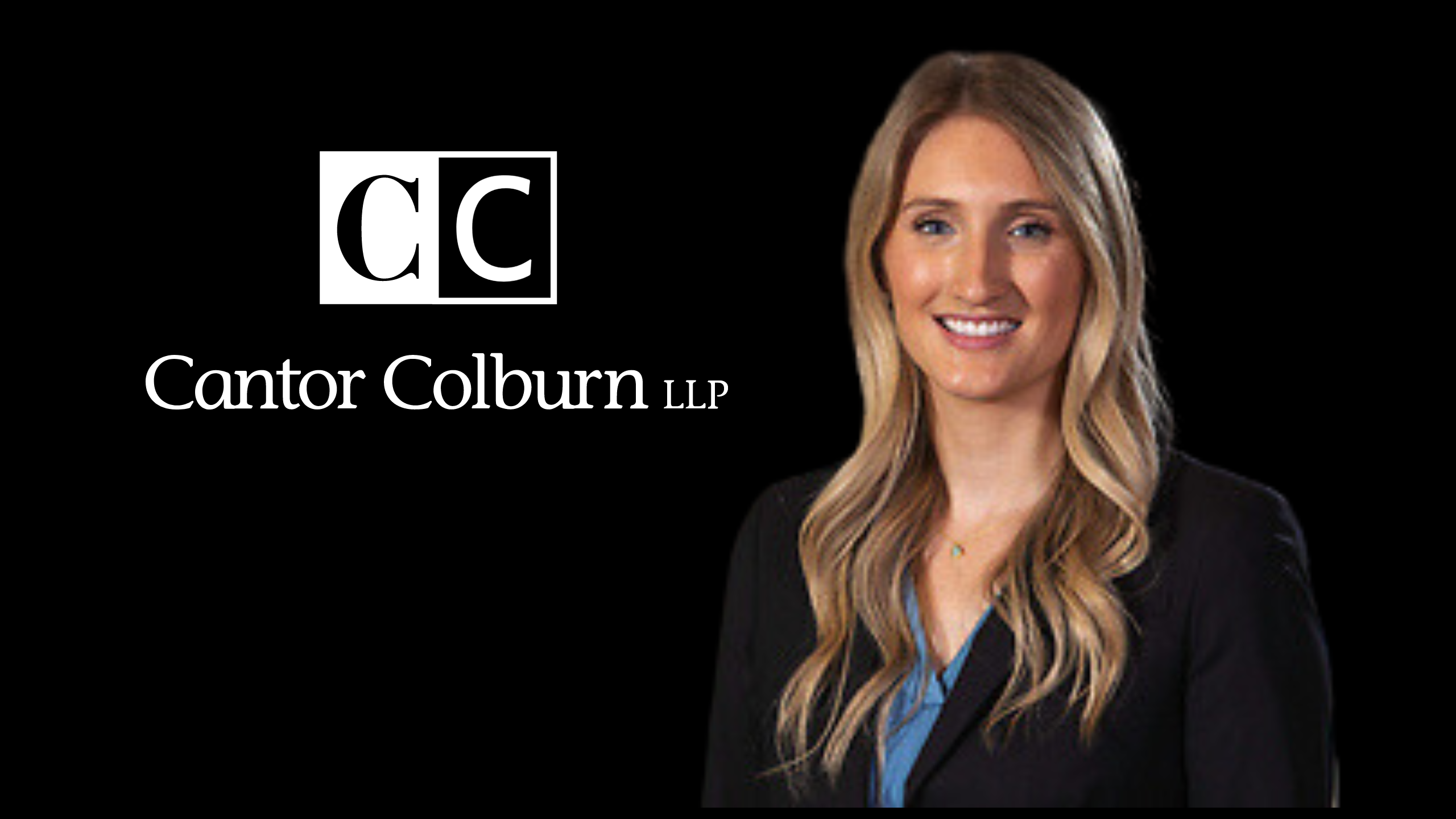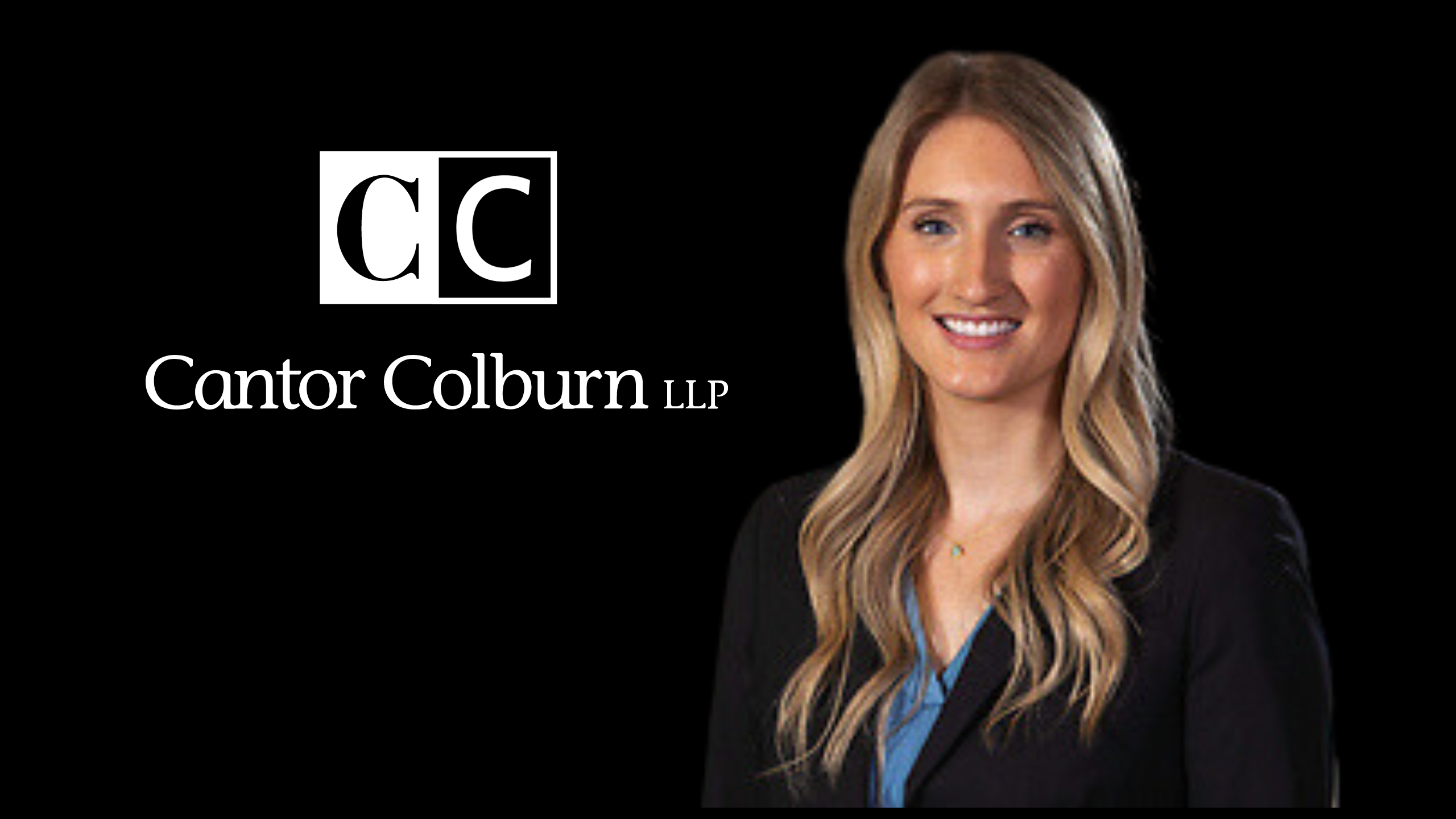 Ali Caless assists clients with trademark clearance, prosecution, monitoring, and enforcement. She advises clients in both U.S. and foreign portfolio development and management. Ali is involved in drafting settlement agreements to resolve trademark disputes. She also provides assistance with other intellectual property agreements including assignments, licenses, and consent agreements. Ali also has experience in copyright matters and domain name disputes, including arbitrations under the Uniform Domain Name Dispute Resolution Policy.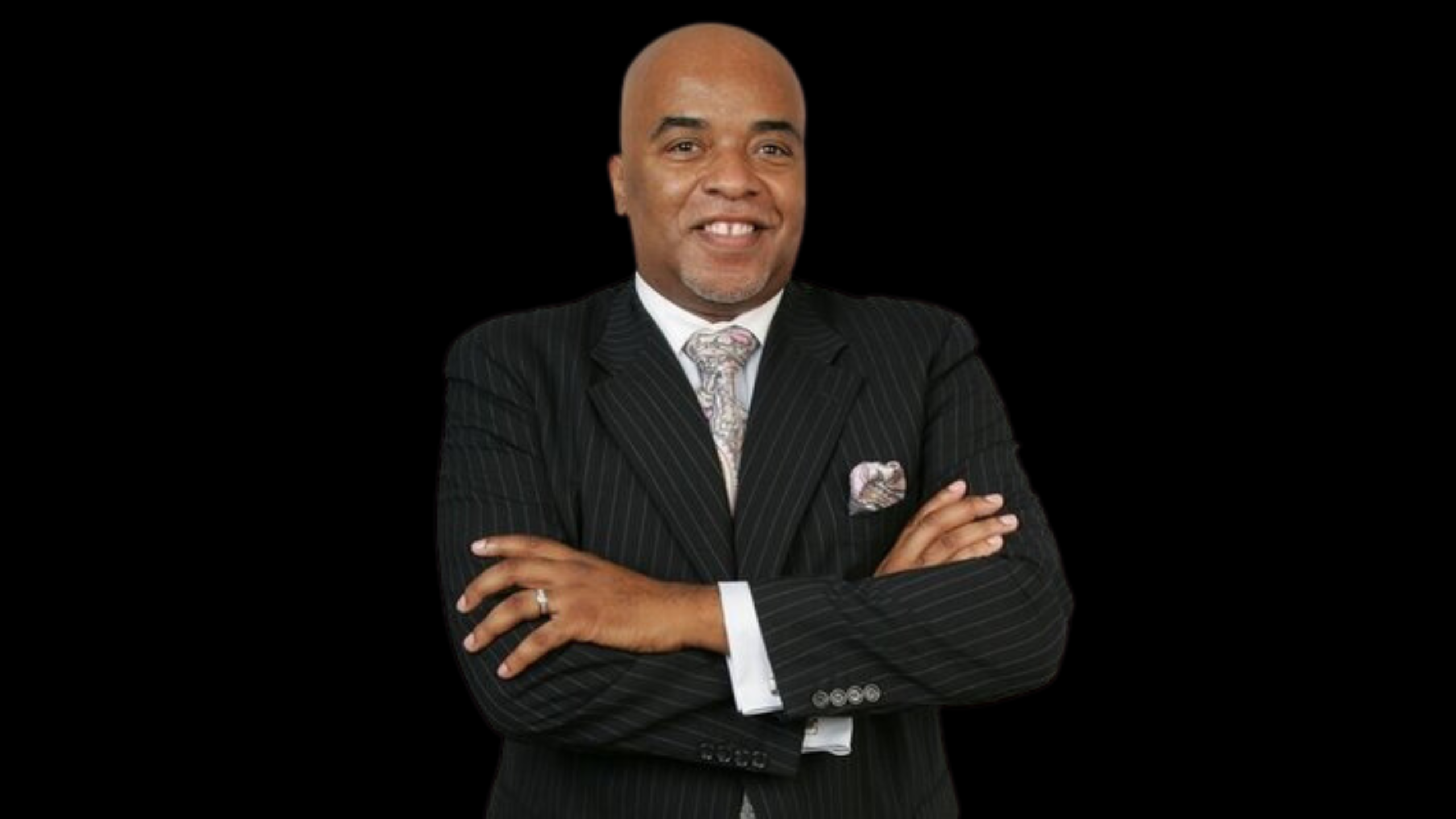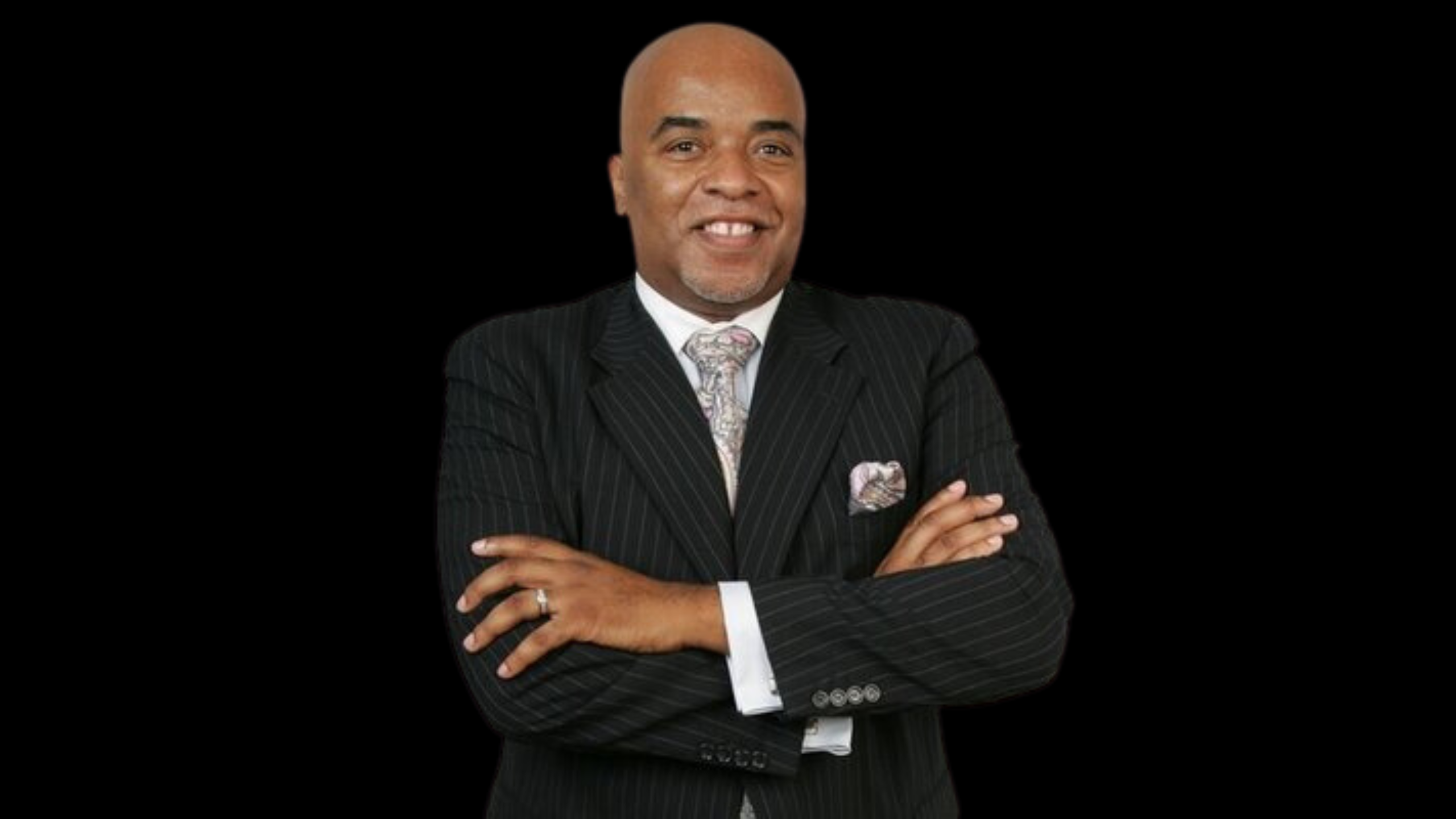 A. Curtis Farrow
Advisory Board
Mr. Farrow was also named as one of the most influential men in
Gospel
music. He has won two Emmy awards for producing McDonald's Gospelfest, and received 12 nominations. As former Minister of Music for The New Hope Baptist Church in Newark, New Jersey he was responsible for the organization, planning and execution of the home going services for the late Whitney Houston, which was seen around the world.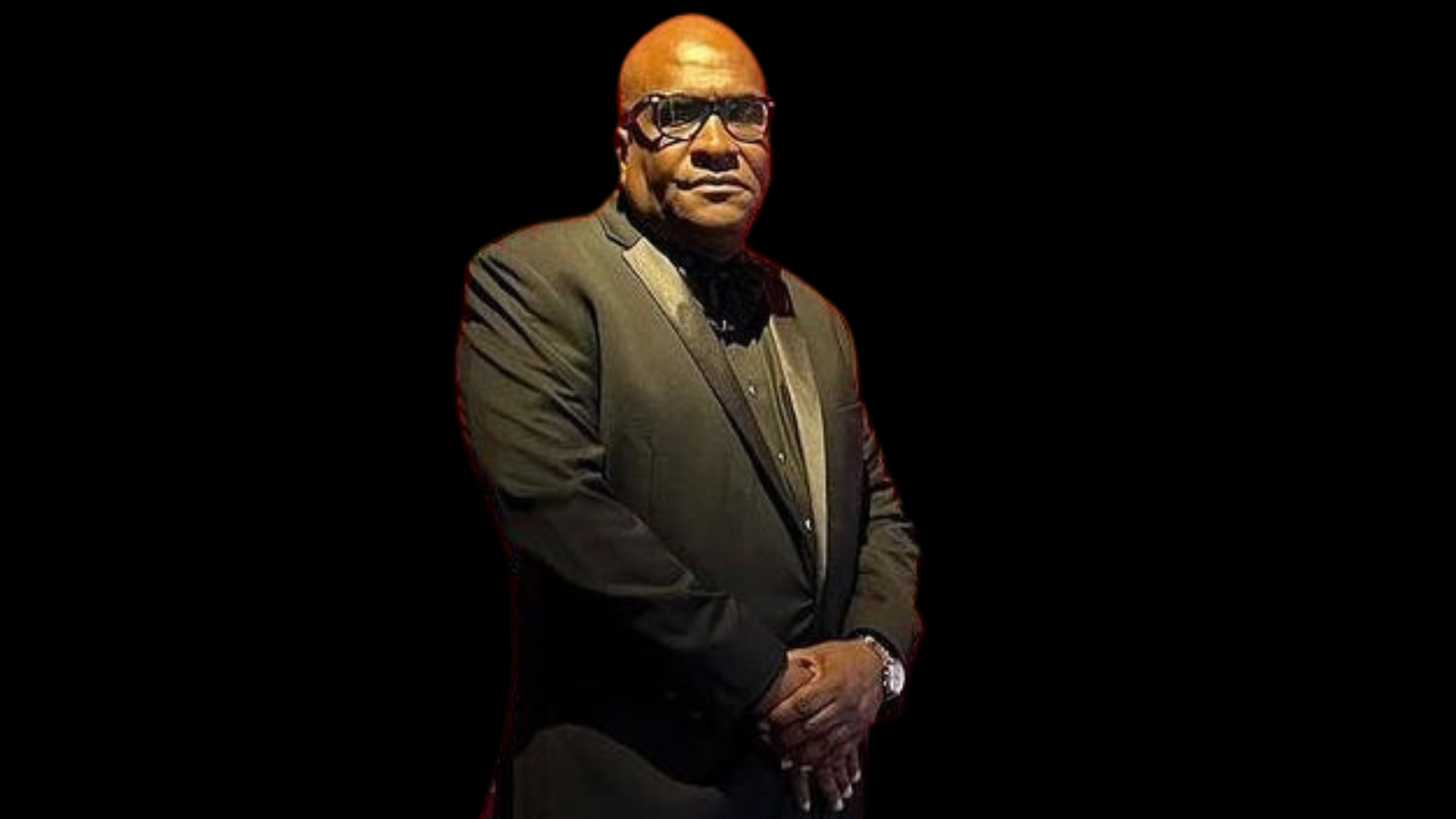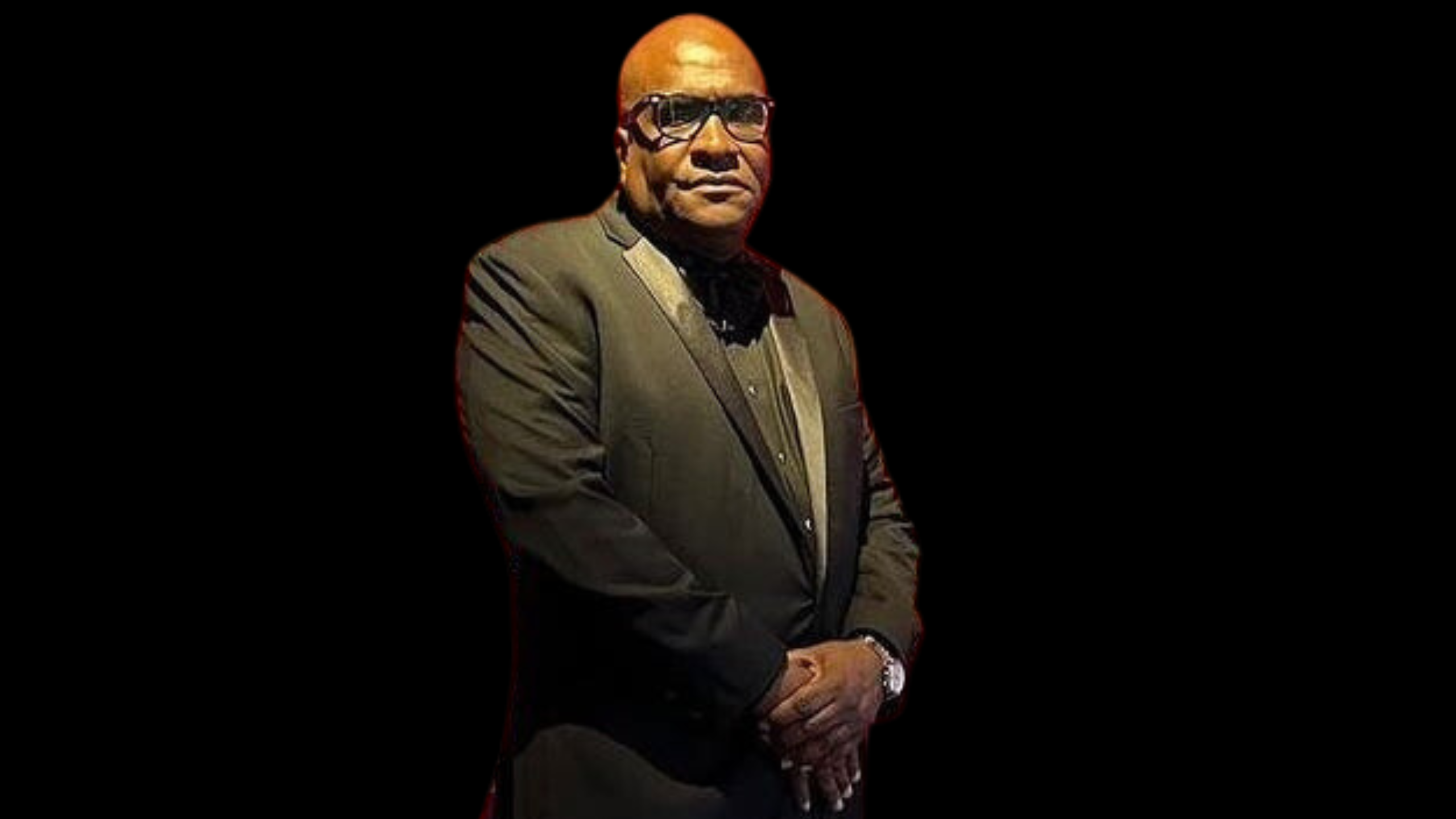 Arthur Reed - Silky Slim
Advisory Board
Arthur "Silky Slim" Reed, once a notorious gangster and gang leader in Baton Rouge, has turned his life around and become a powerful voice for social justice. Reed's accomplishments were recently recognized when he and civil rights attorney Ben Crump received the NAACP Image Award for their role in the Netflix documentary Civil. Reed, who has been hired by the Crump law firm as an investigator and paralegal.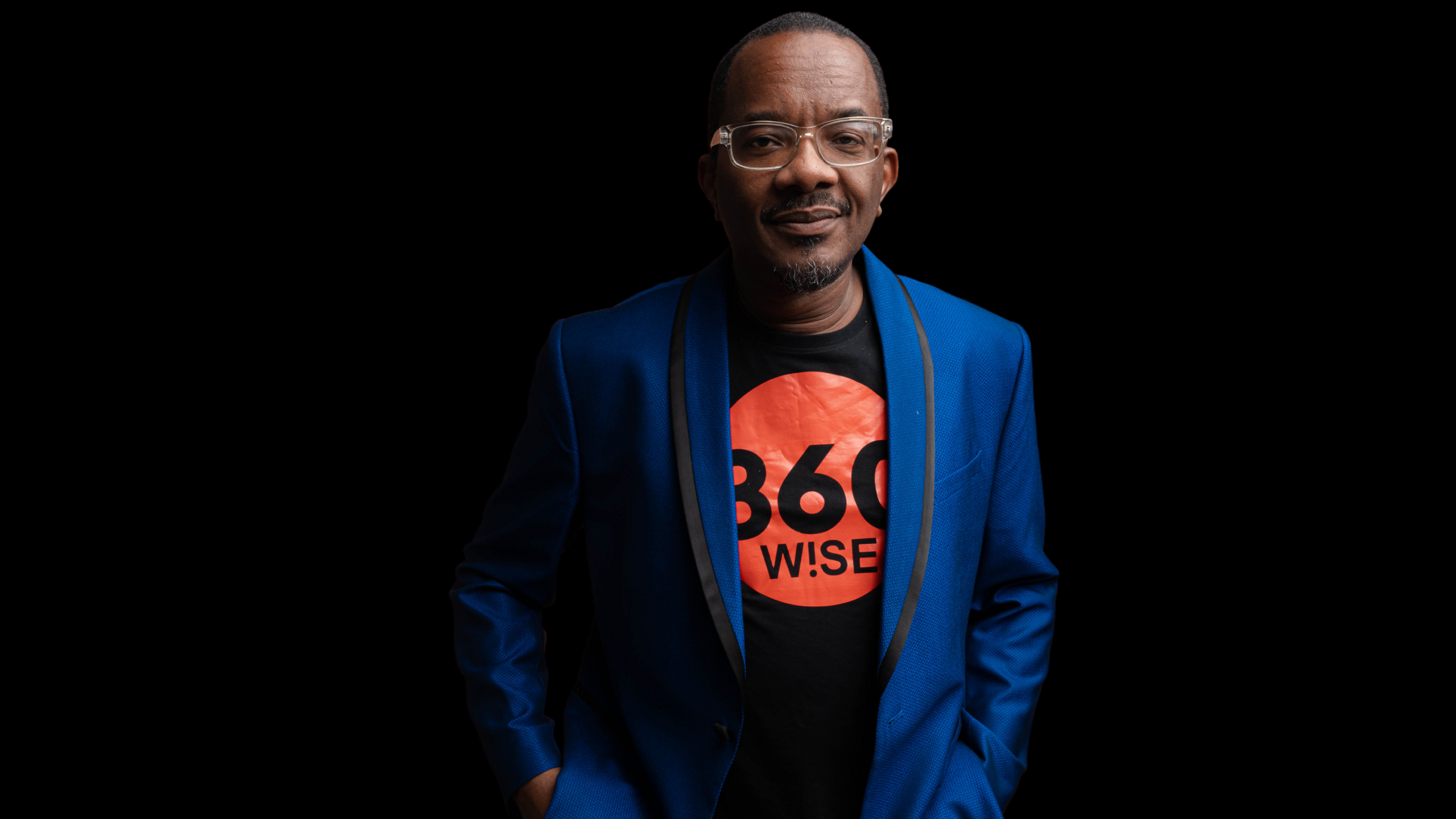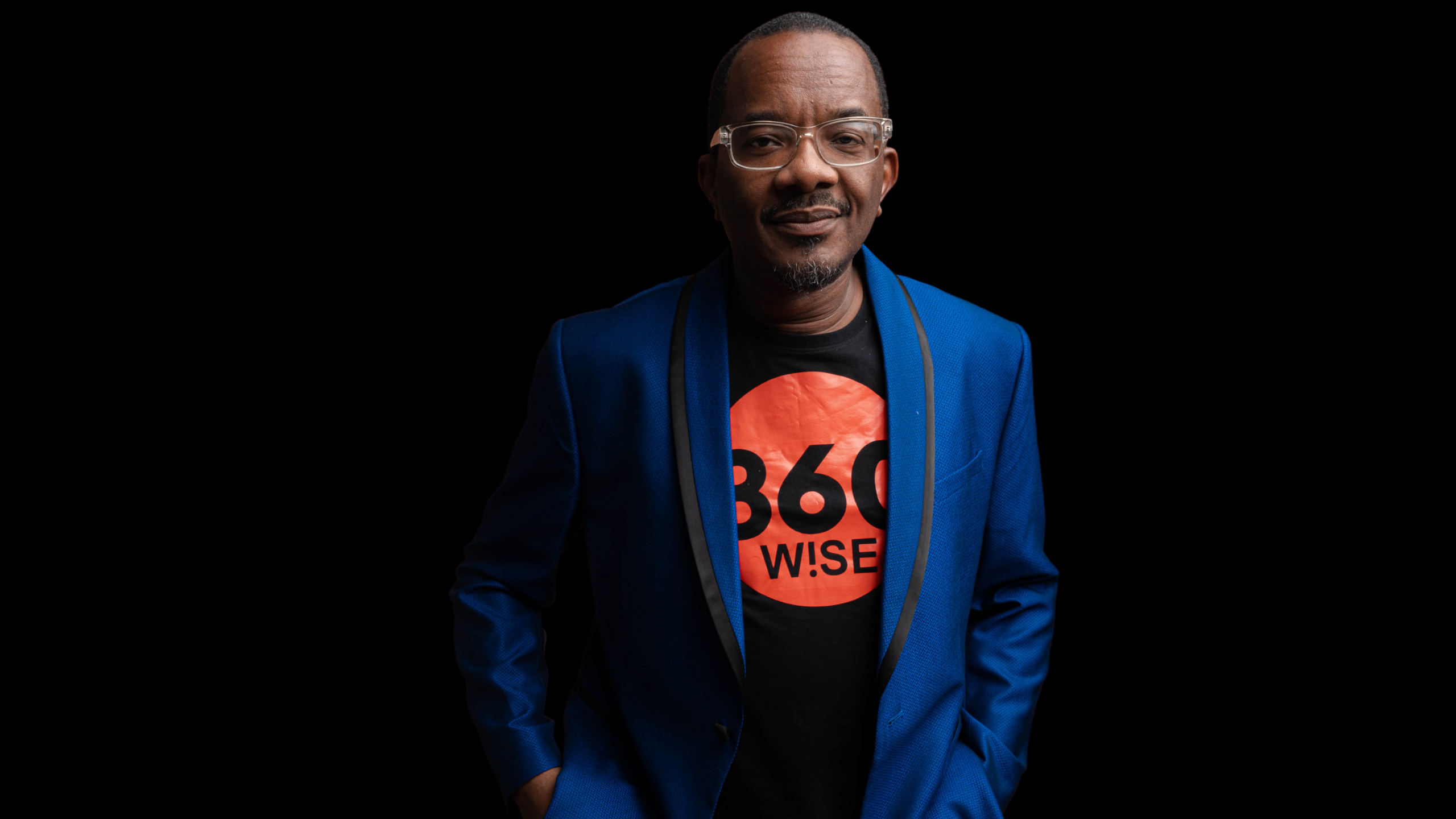 Travis L Smith, Sr
COO – Chief Operating Officer
As 360W!SE's COO, Travis brings over 30 years of expertise in television, media production, management, and operations. He's a seasoned technology and innovation leader, having managed and consulted for Marketing, Sales, and Media production at Fortune 500 companies. Travis is deeply passionate about technology and its positive impact. He oversees daily operations and drives the company's mission of using technology to empower journalists, producers, directors, writers, musicians, and children while fostering positive visibility for brands, small businesses, non-profits, and startups. He advocates for technology integration in both for-profit and non-profit organizations through ACT – audio, communication, and technology initiatives.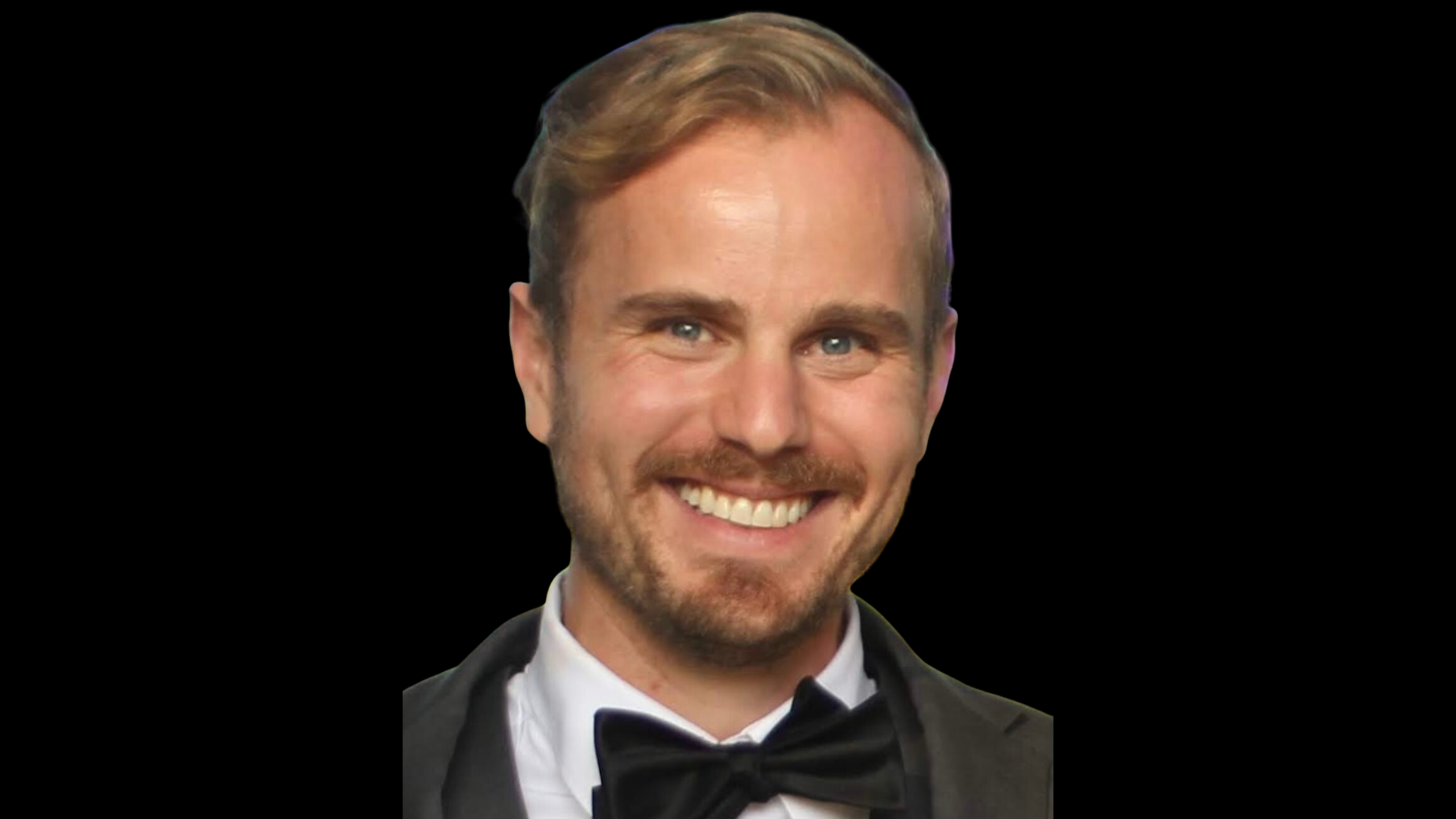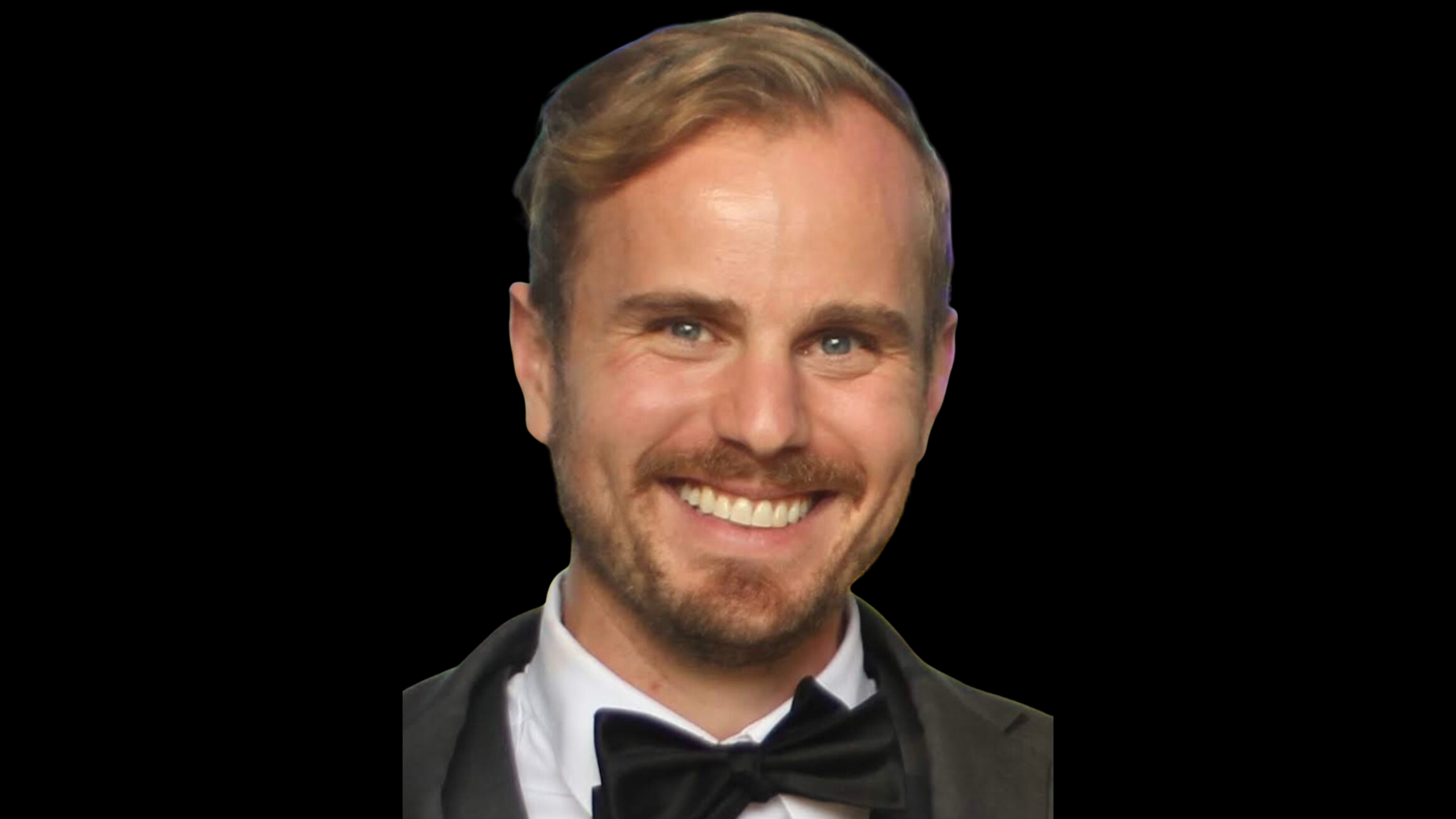 Daniel Patton
CTO - Chief Technical Officer
As 360W!SE's CTO, Daniel utilizes 15+ years of software engineering and consulting expertise to lead and expand the organization. He collaborates with senior executives on technology strategies, ensuring quality and performance, and represents the company's tech interests. With a strong background in digital marketing, web development, HTML5, CSS, Daniel comprehends the technical aspects and challenges across sectors like insurance, government, and hospitality. Passionate about innovation and sustainability, he seeks opportunities for mutual benefit to the company and society, aiming to make 360W!SE a trusted brand marketing technology leader.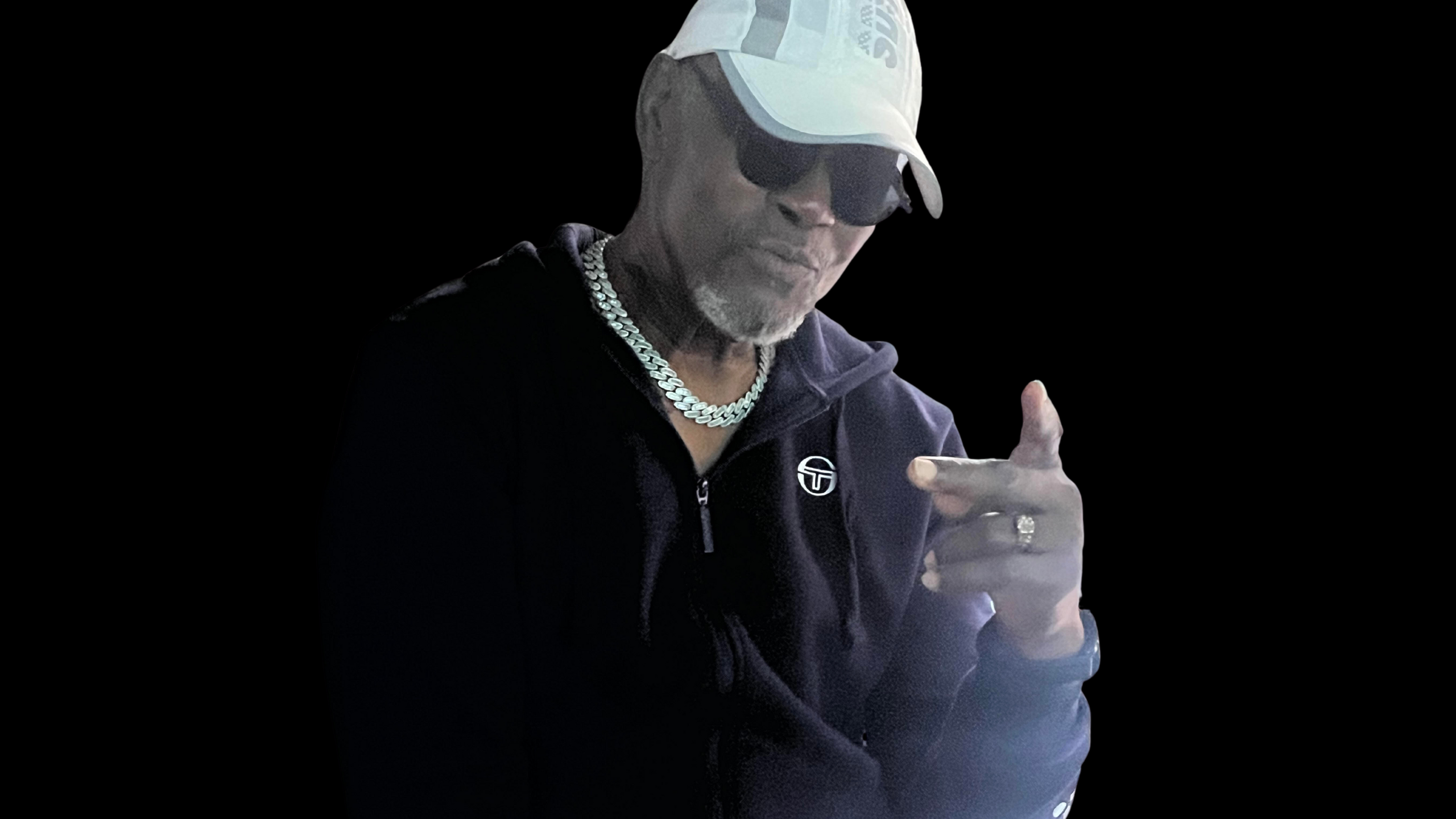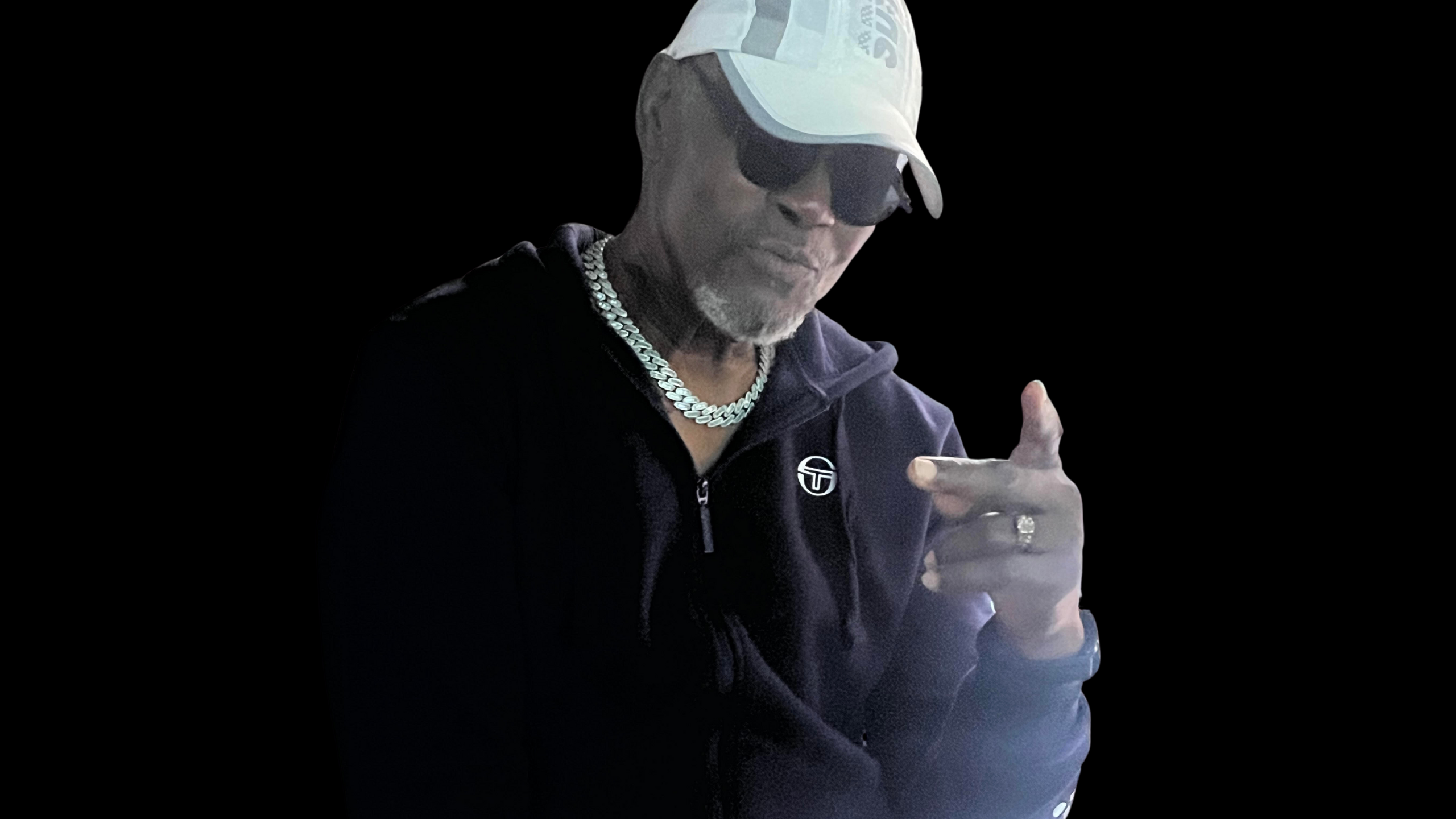 Jerry McCormick
Vice President - United States (USA)
JERRY Served as Military Police in the Air Force 1973 – 75. When the Vietnam war ended he was given an honorable discharge and began a career in the Entertainment Industry. Jerry first founded a group called "Florida Players" and after that, Jerry and his best friend Gary set his entertainment career on writing music and touring internationally. Later founding Silver Platinum with Michael Sterling and securing record deal with Capital Records which resulted in charting Top 5 in the country via Bill Board magazine. Jerry leveraged his years as a veteran in the entertainment industry as a foundation to support the formation of 360WiSE where he serves as Vice President.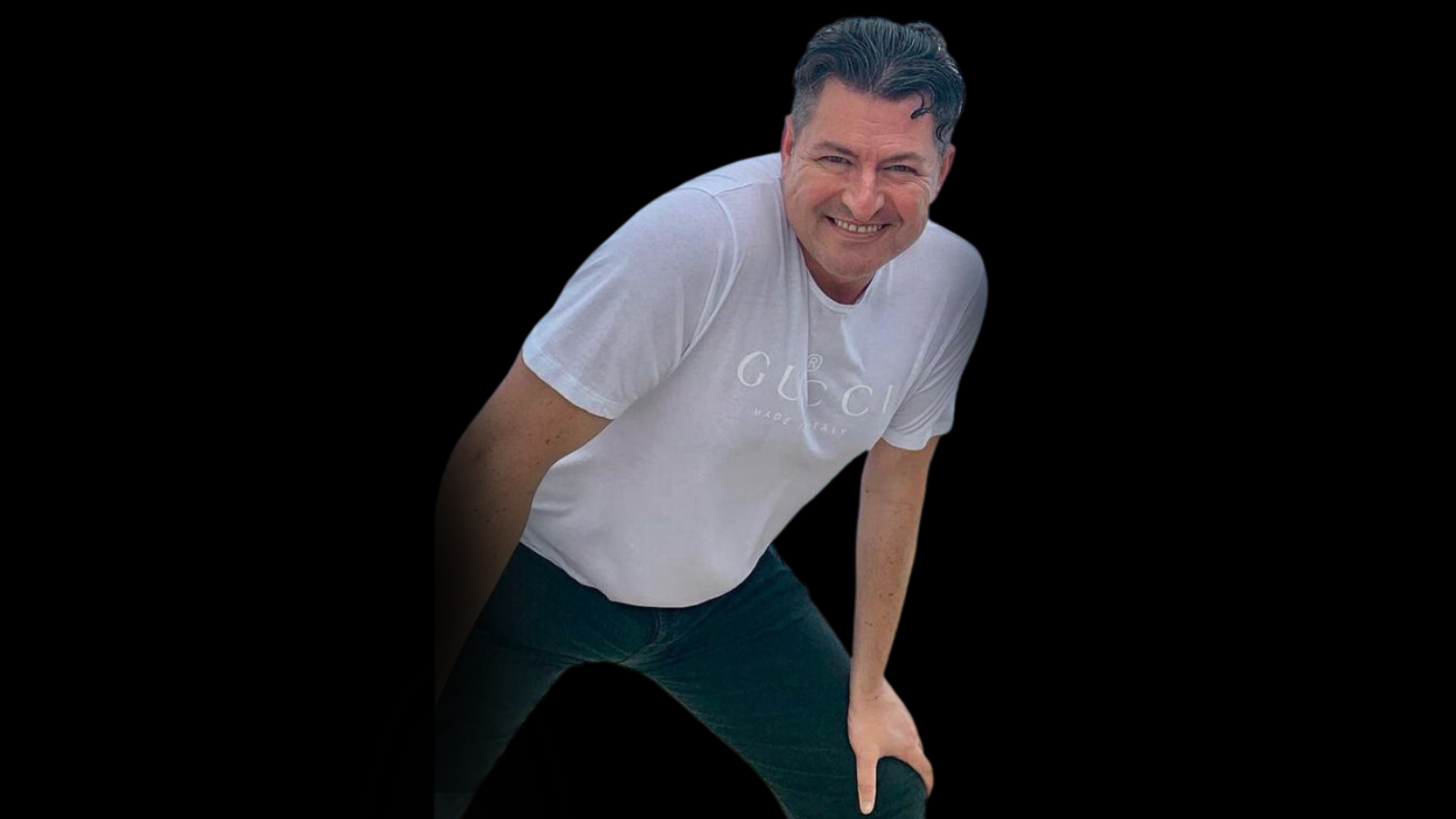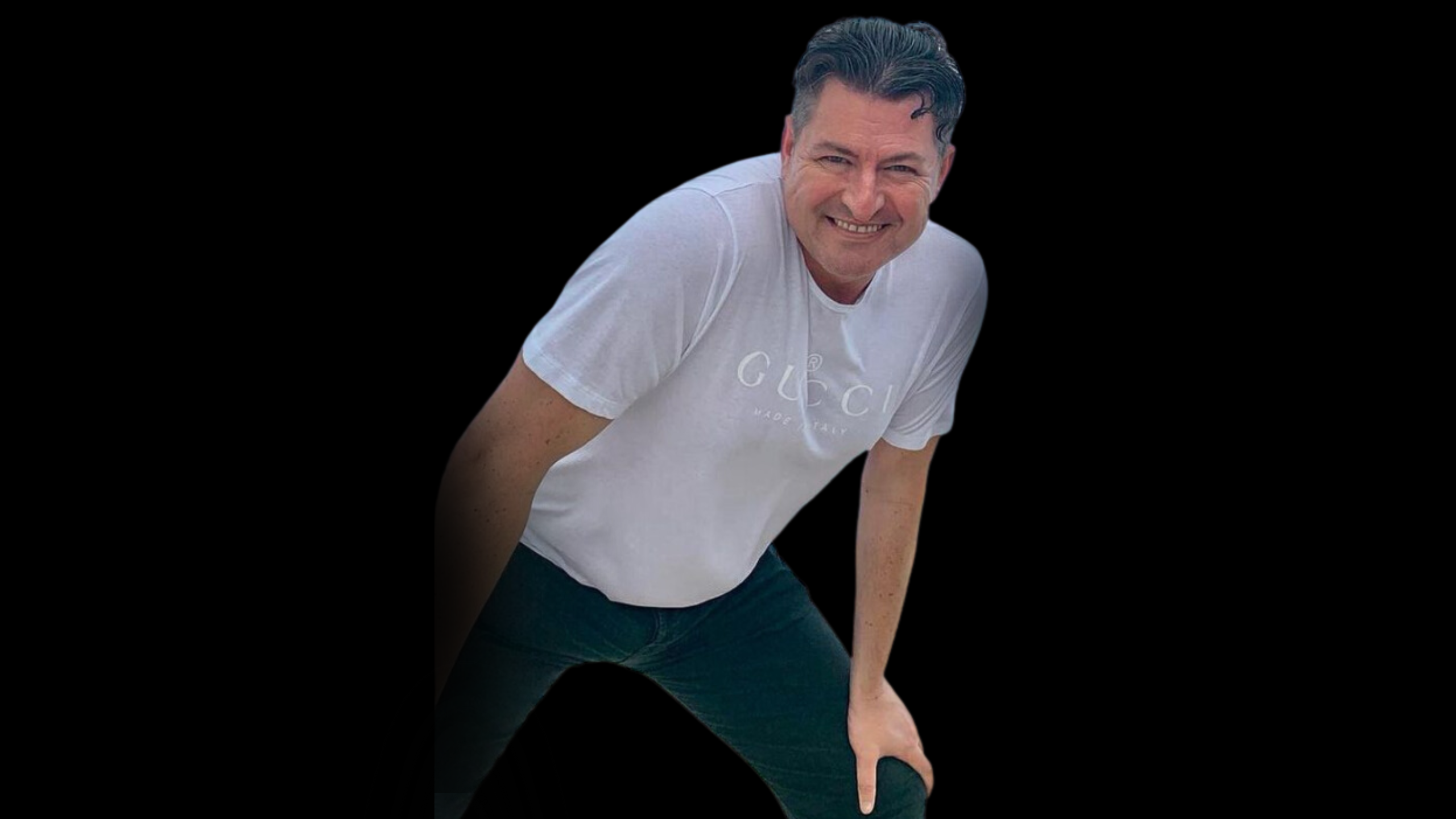 Gary Edwards
Vice President - United Kingdom (UK)
As VP Gary is overseeing daily activity and productivity Maintaining the 360W!SE public image in the media over the pond (UK). Gary was born in Essex, UK. He started dancing at the age of seven. Gary boasts more than 30 international titles, including British Open Ballroom and British Open Latin. He worked as a celebrity/VIP dance teacher for the Royal Family of Brunei for five years, dancing with the likes of Michael and Janet Jackson. Gary has navigated a heavy media presence in the UK along with navigating one of the oldest brands in the USA "Arthur Murray." Gary has great broadcasting relationships with SKY NEWS, BBC NEWS and Holborn Assets which is an award winning, global financial service company.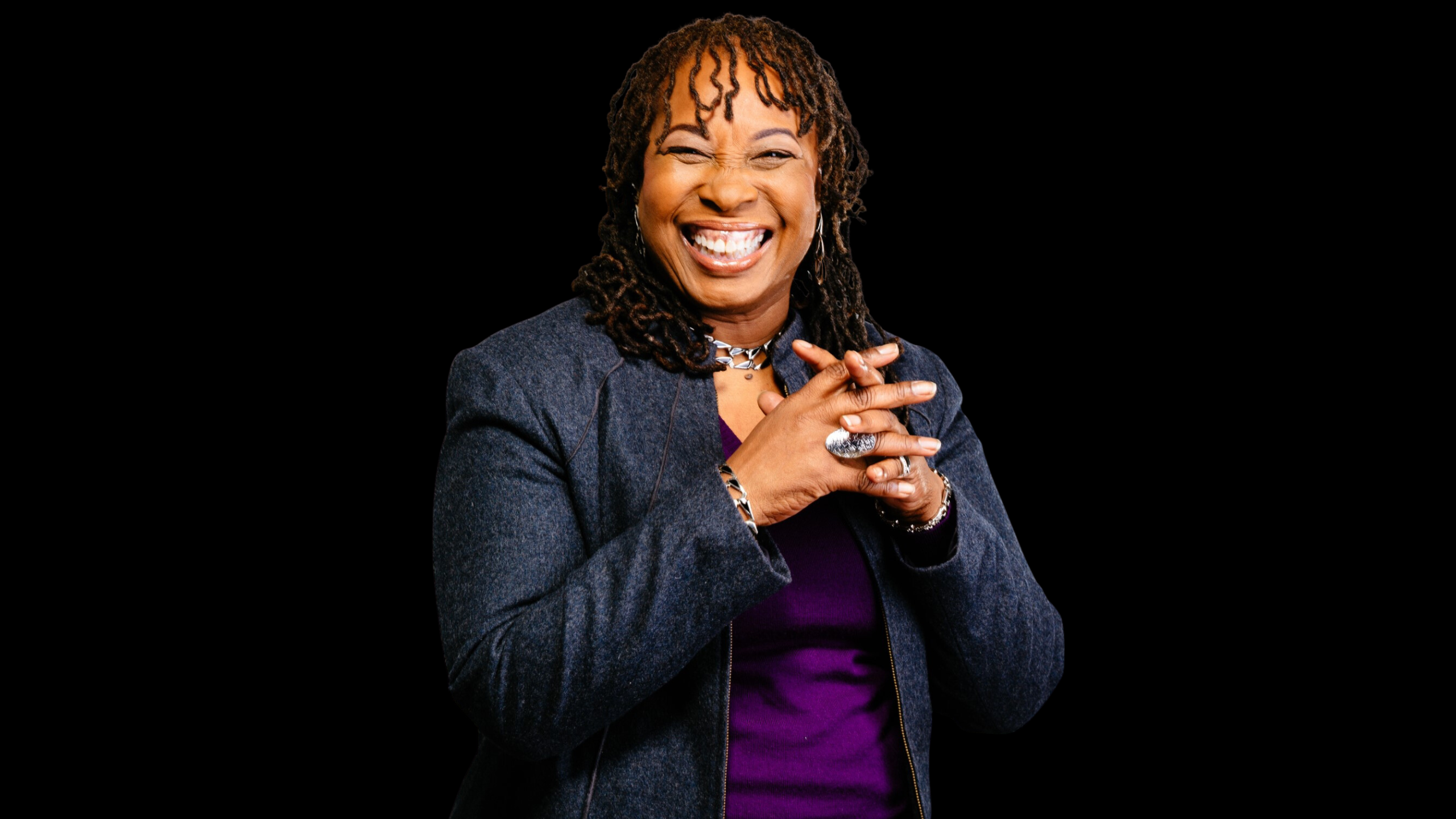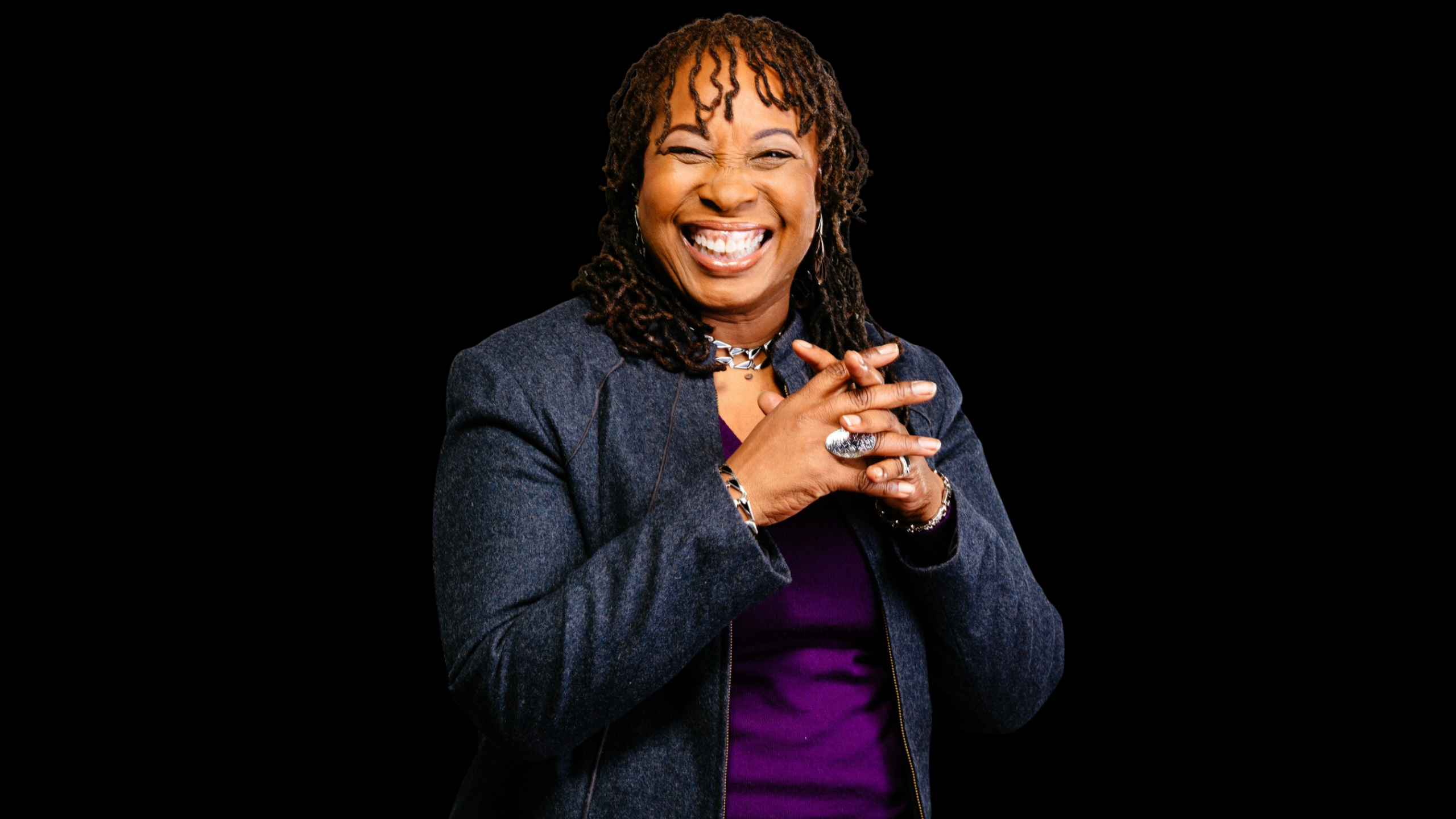 Lorrette Farris
CIO - Chief Investment Officer
Ms.Lorette Farris has transformed her Wall Street experience to benefit Main Street businesses through training, coaching, and consulting services. Specializing in developing investor and lender pipelines for startups, development stage projects, and buy/sell strategies. As the Chief Investment Officer of 360WiSE, Ms.Farris strategically navigates opportunities to optimize our resources, ensuring our brand's growth aligns seamlessly with our values and vision.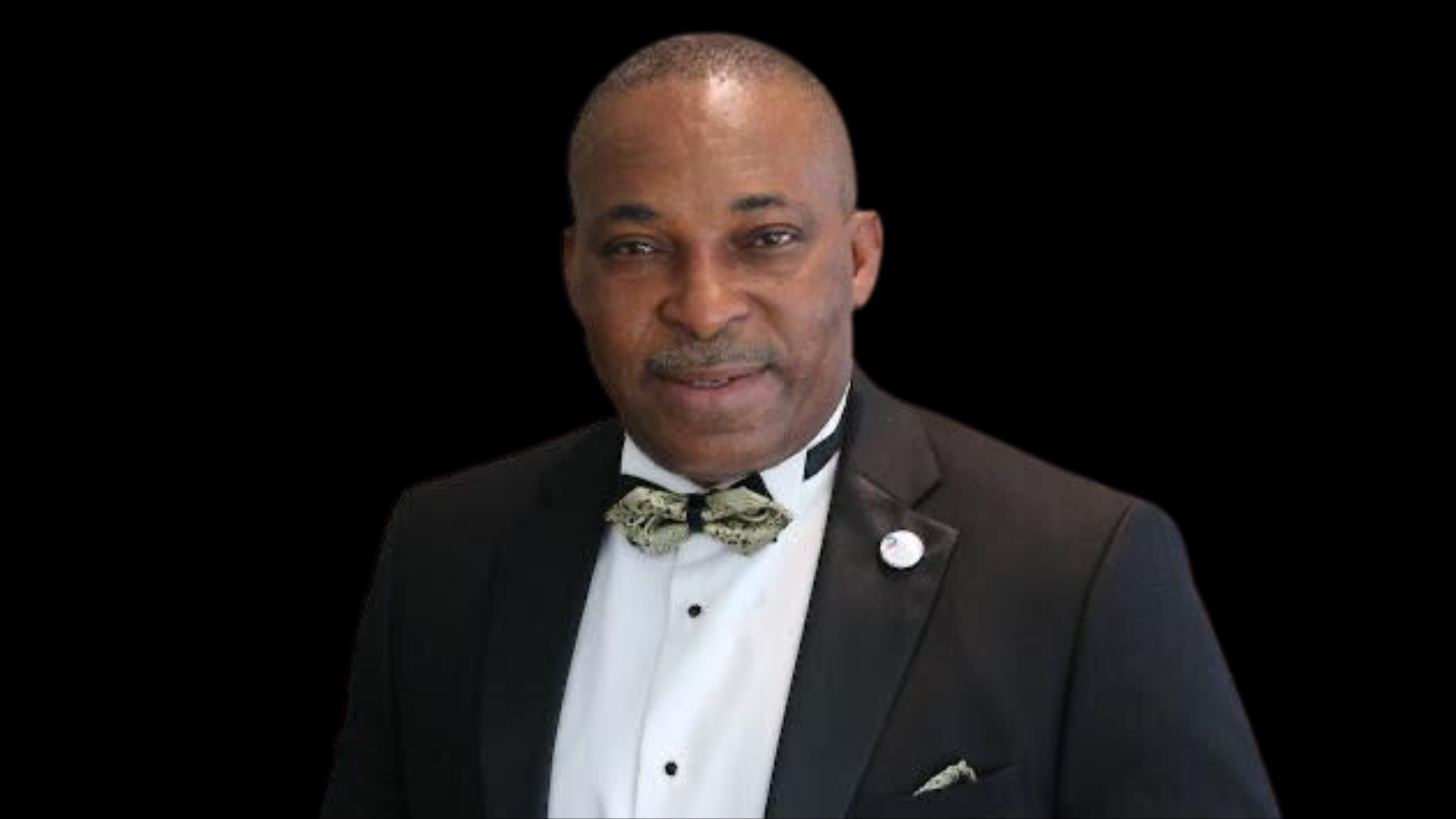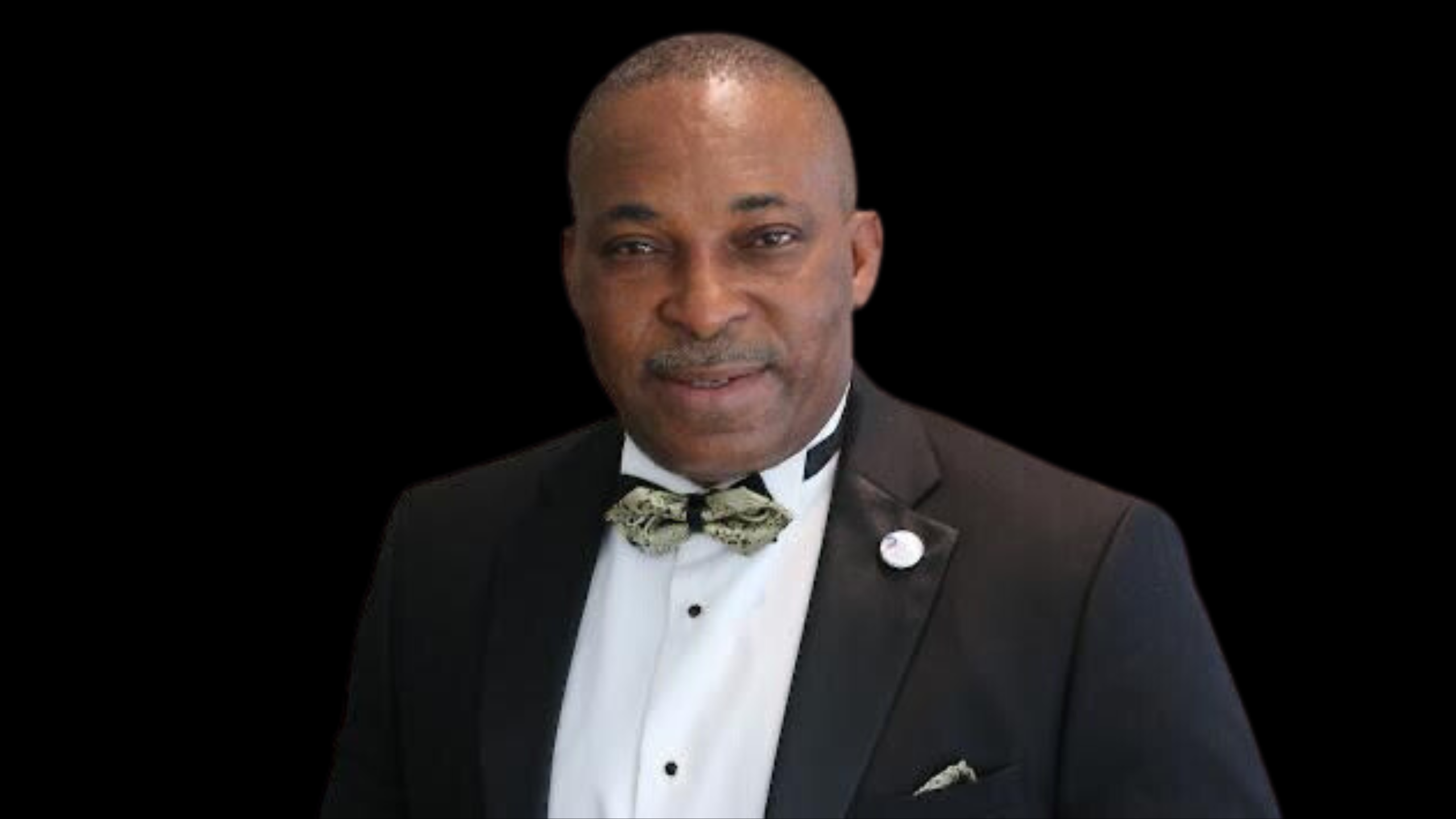 Sir Joe Madu
Director of international Business
Mr. Madu is the President of the US-African Chamber of Commerce. He is fortified with over 20 years of executive level experience in successfully building & sustaining domestic and international economic bridges, capacities, utilization, operational efficiencies, industrial security and momentum. As Director of International Business of 360WiSE, Mr. Madu continues to positively present the 360WiSE brand to the international & African diaspora business communities.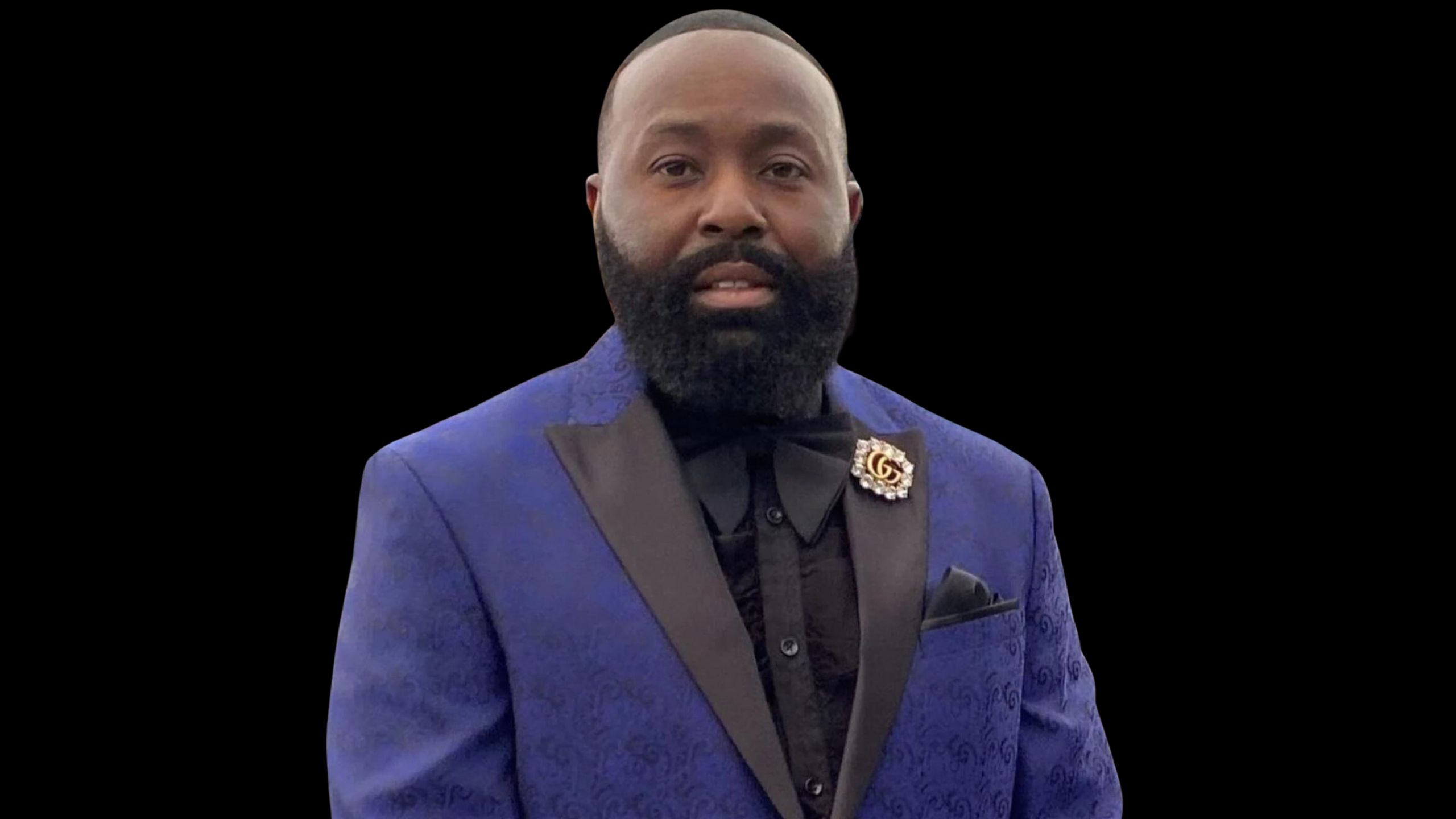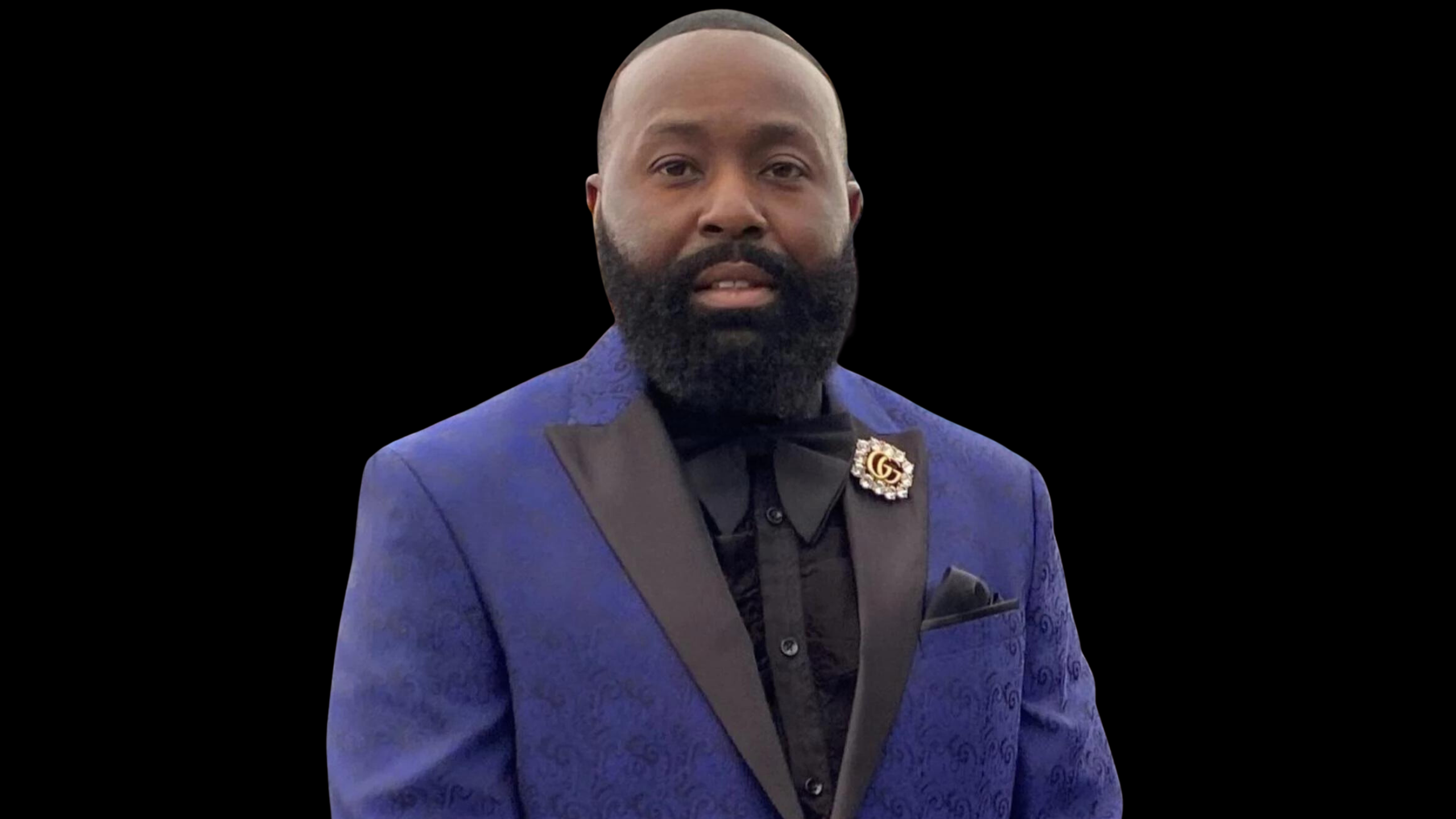 Derrick Worsley
Director of Film and Entertainment
🎥 American Award-Winning Producer, Director & Actor
Derrick Worsley, an accomplished American producer, director, and actor, is renowned for his outstanding contributions to the entertainment industry. He graced the screen in the movie Taken 3 and showcased his talent on various television programs, including Nashville, The Haves and Have Nots, I Want That, Satisfaction, and Survivor Remorse. Film credits includes the Biopic "Tupac's All Eyez on Me" in which Mr. Worsley played a supporting actor, "Sleepless Nights", starring Jamie Foxx, "Leavey" starring Kate Mara, and "The Profile", in which Mr.Worsley will be the starring as the Lead Actor. In addition to his acting career, he portrayed Coach Jones on Being Mary Jane.
In his role as the Director of Film and Entertainment at 360WiSE, Mr. Worsley assumes a pivotal role in the organization's success. His responsibilities encompass strategic planning, content development, production management, acquisitions & licensing, and the strategic shaping of the 360WiSE brand within the dynamic and competitive realm of film production. Mr. Worsley also plays a vital role in nurturing and maintaining key relationships with stakeholders in the film and entertainment industry, including studios, distributors, talent agencies, and industry associations. Prior to launching his acting career, he spent two decades in the U.S. Army, finishing out with the rank of Chief Warrant Officer Three. A combat veteran, he served multiple tours in Iraq and Afghanistan.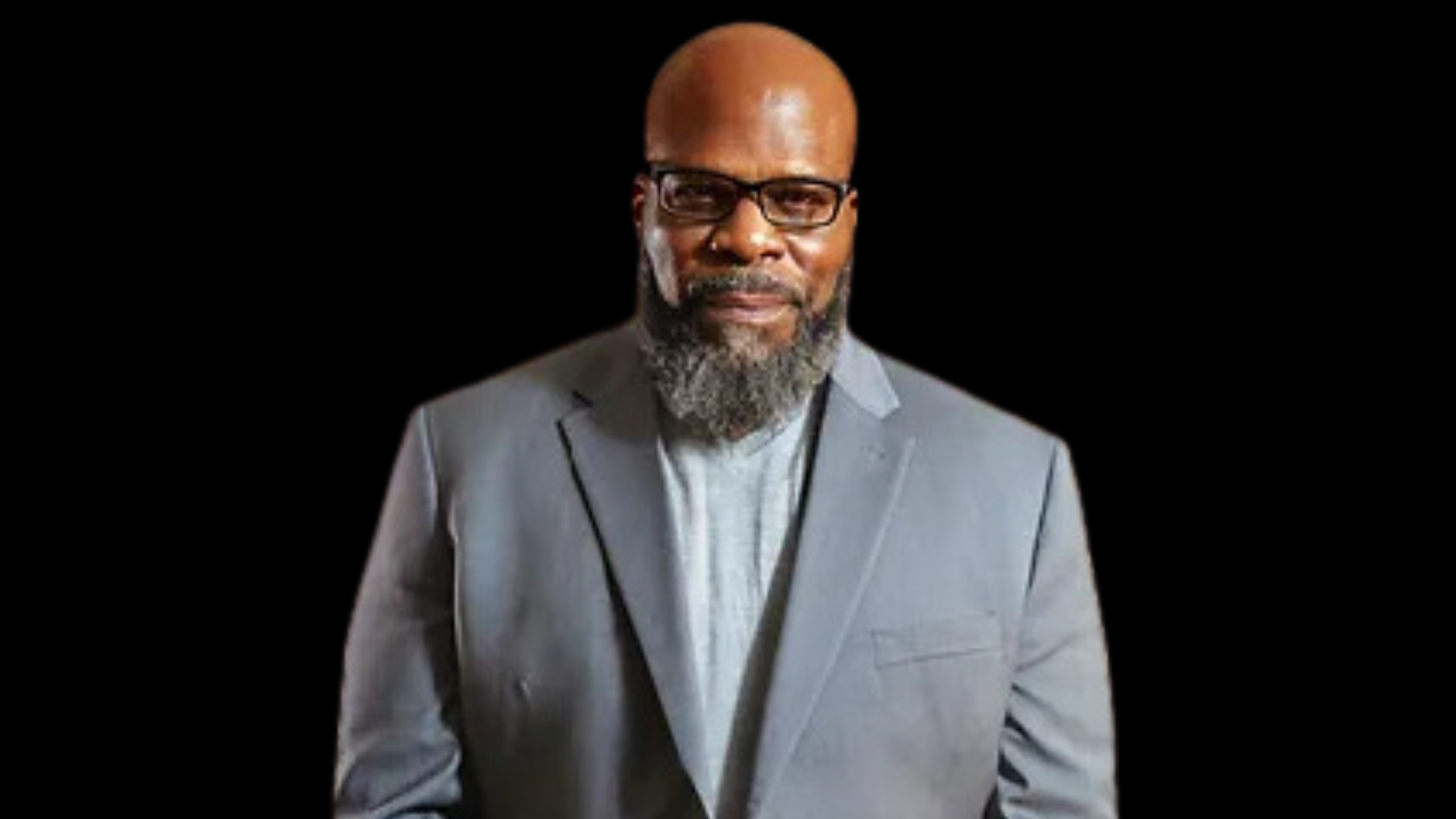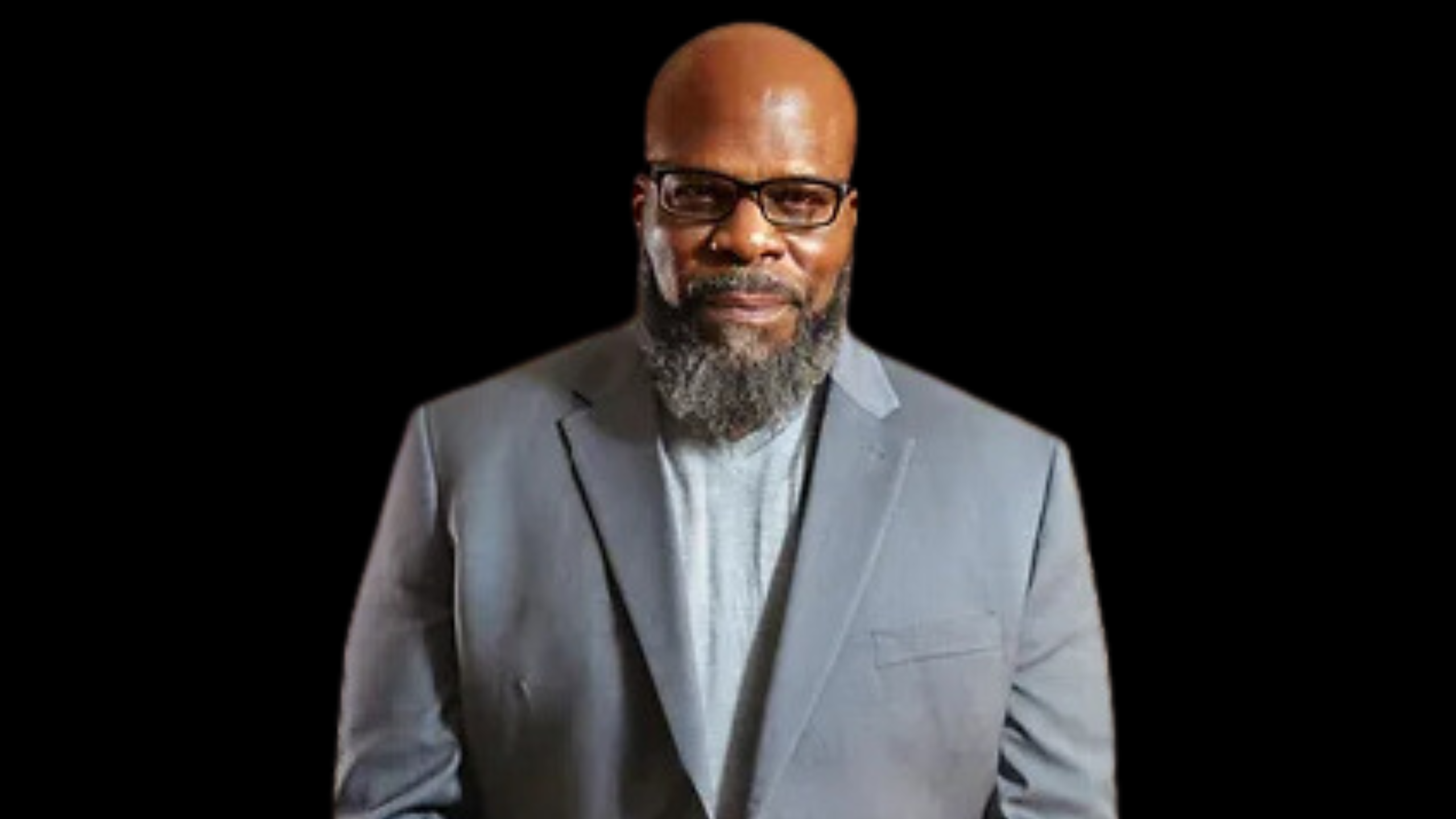 Wesley Powell
Welcome To The 360WiSE Family
Epic HBCU Collective Founder & President
Wesley Powell, a native of New York, brings over 30 years of global experience in the entertainment industry. Simultaneously, he has dedicated over 25 years to business power investing, consultation, and management roles.
Mr. Powell's elite production and stage experience commenced at the iconic Showtime at the Apollo, where he served as the stage manager for 11 years. He continued to advance his career, honing his creative expertise while collaborating with renowned shows such as The Cosby Show, Sesame Street, Equalizer, and The David Letterman Show. He also managed the complete production of Nickelodeon and the annual New York Summer Stage concert series.
Widely recognized in the hip-hop community as a subject matter expert in production, creative development, and business relations, Wesley Powell swiftly gained prominence. This recognition led to opportunities such as managing KRS ONE, Nice and Smooth, and overseeing stage and production management for Doug E. Fresh.
His success in working with hip-hop all-star entertainers unveiled his unique niche and brand, solidifying relationships with world-renowned artists and business moguls. Wesley Powell expanded his brand to collaborate with heavyweight figures such as Marsha Ambrosius, 112, Young Dro, K. Michelle, Jeezy, Dej Loaf, Big Sean, Boris Kudjoe, Morris Chestnut, T.I., and Cedric the Entertainer, among others.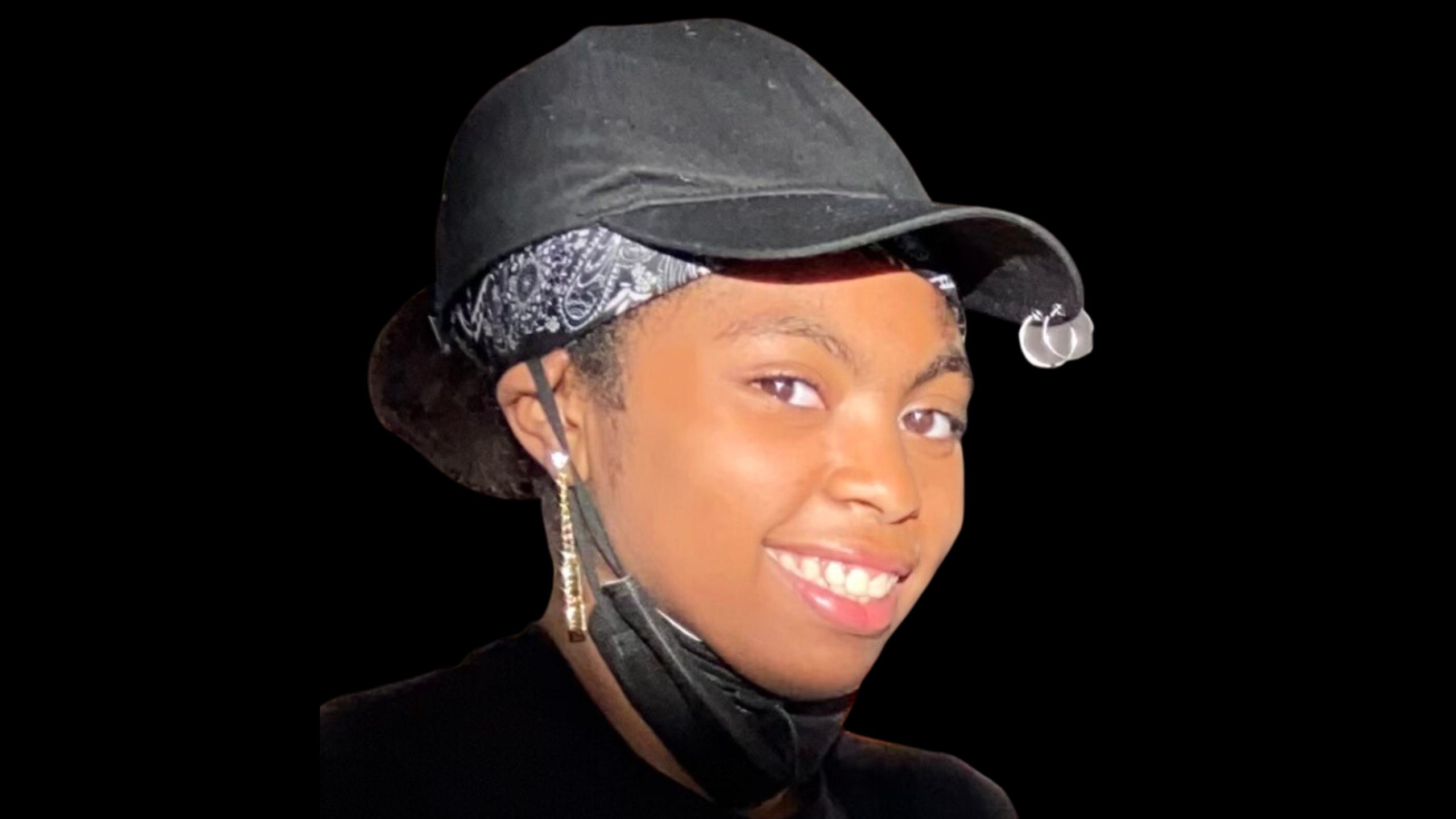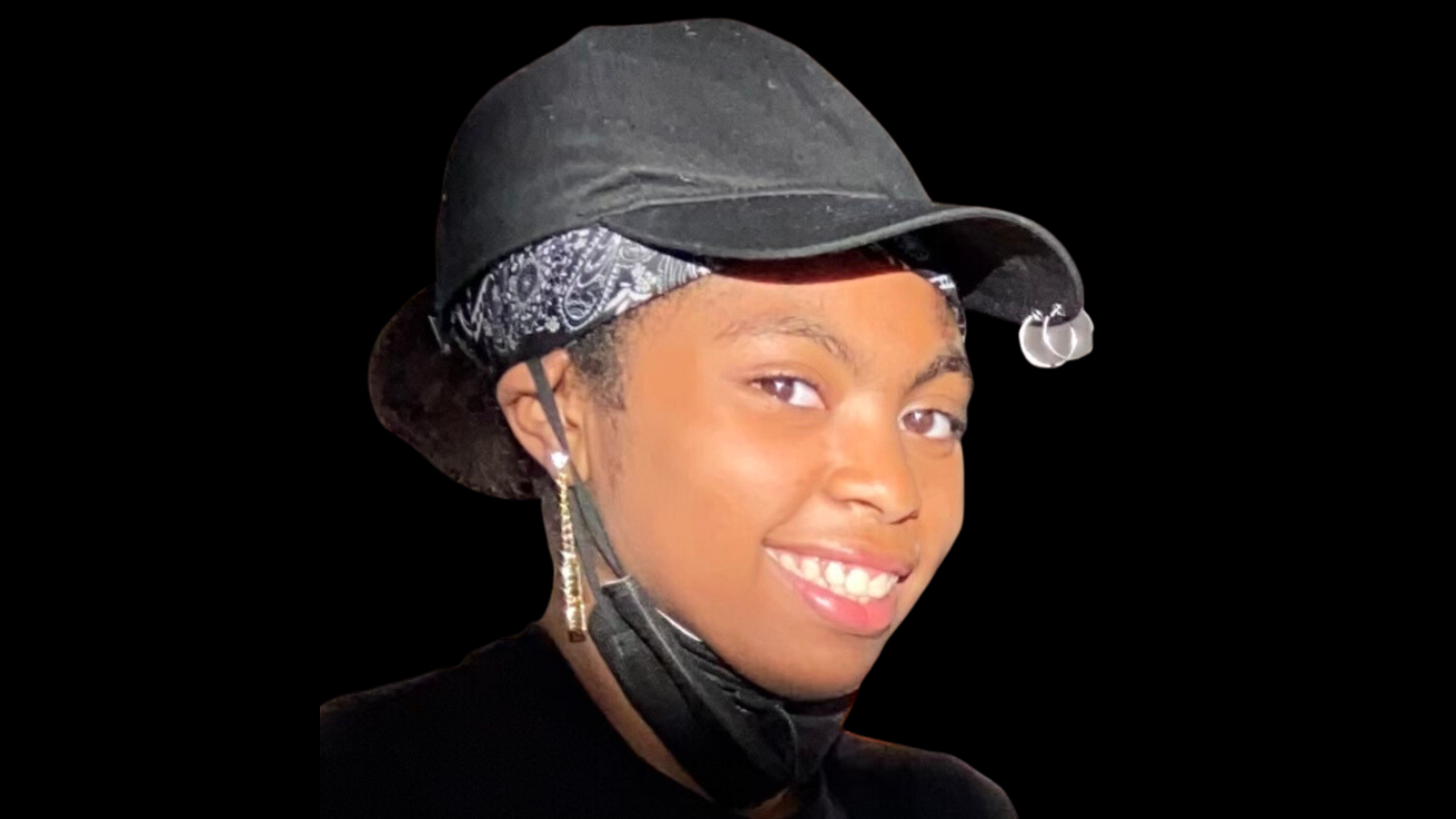 Mikia Alexander
Head of Research and Editorial, Young Entrepreneur, Visionary
Mikia Alexander, our youngest and most dynamic team member, serves as the Head of Research and Editorial, bringing her extraordinary talents and unwavering passion to our organization. At her young age, Mikia has already demonstrated a remarkable dedication to excellence, an insatiable thirst for knowledge, and a visionary spirit that promises a bright future for both her and our company.
Academic Excellence:
Mikia is not only the youngest on our team but also a straight-A student, consistently surpassing academic expectations. Her academic achievements reflect her deep commitment to learning, critical thinking, and intellectual exploration.
Literary Enthusiast:
Beyond her academic prowess, Mikia is an avid book reader, who finds solace and inspiration within the pages of literature. Her love for books has not only enriched her understanding of the world but has also fueled her creativity in the realm of research and editorial work.
Business-Oriented Mindset:
Mikia's passion for entrepreneurship and business is remarkable. From an early age, she exhibited an innate understanding of business dynamics and a determination to leave her mark in the corporate world. Her entrepreneurial spirit is not just a dream but a well-defined goal: to take the reins of our company and steer it to new heights in the future.
K-Pop Enthusiast and Trendsetter:
Mikia's influence extends beyond the boardroom. She is one of the brilliant minds contributing to the continued rise of K-Pop's popularity in the USA. Her insights, creativity, and dedication have played a vital role in keeping K-Pop a trending cultural phenomenon in our nation.
Mikia Alexander's story is one of promise, achievement, and limitless potential. Her role as Head of Research and Editorial showcases her ability to think critically, communicate effectively, and lead with a visionary mindset. As parents and mentors, we are immensely proud of her accomplishments and excited to see her shape the future of our company and industry.
Mikia Alexander is not just our daughter; she is a shining star on the horizon, destined for greatness.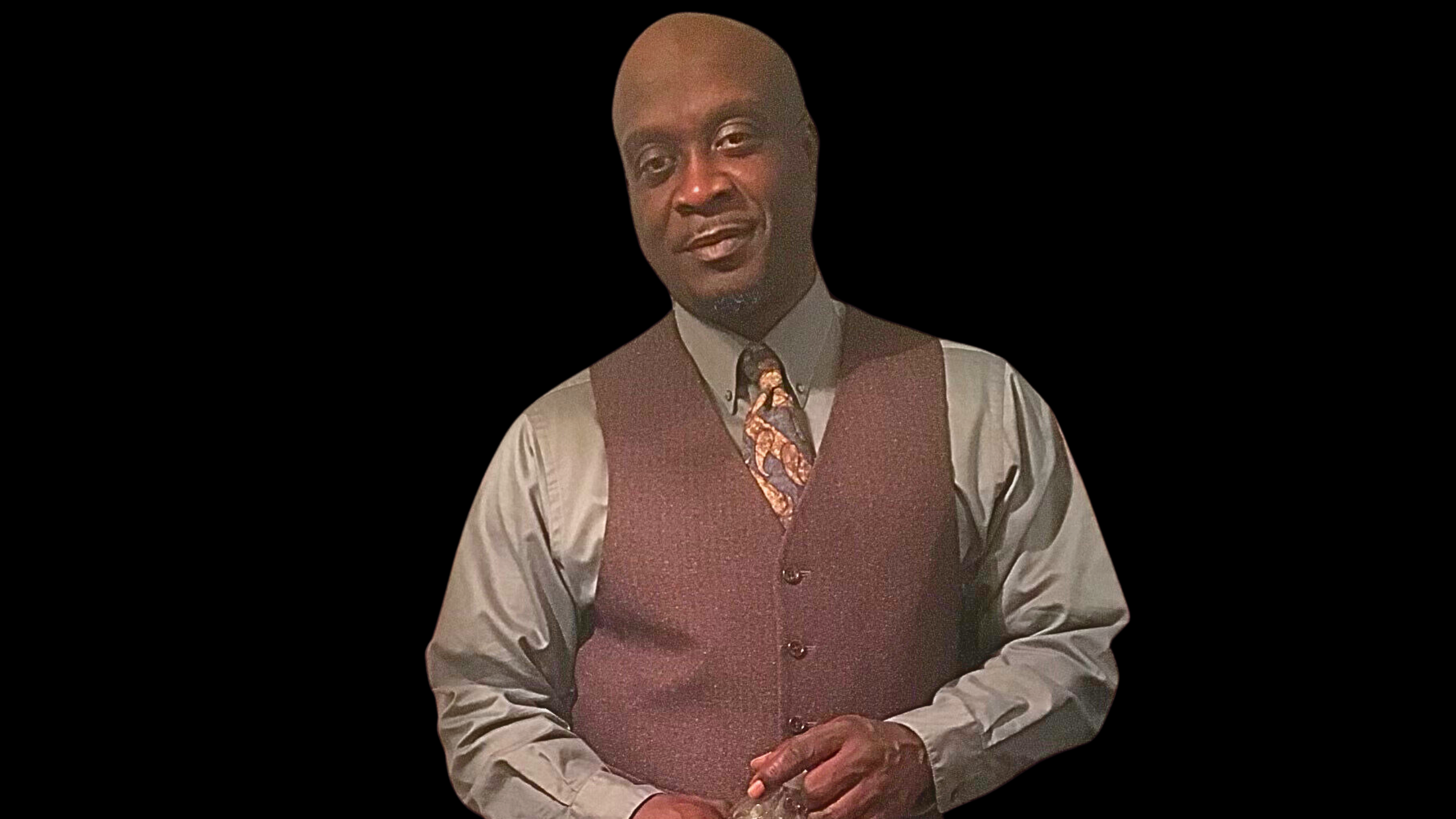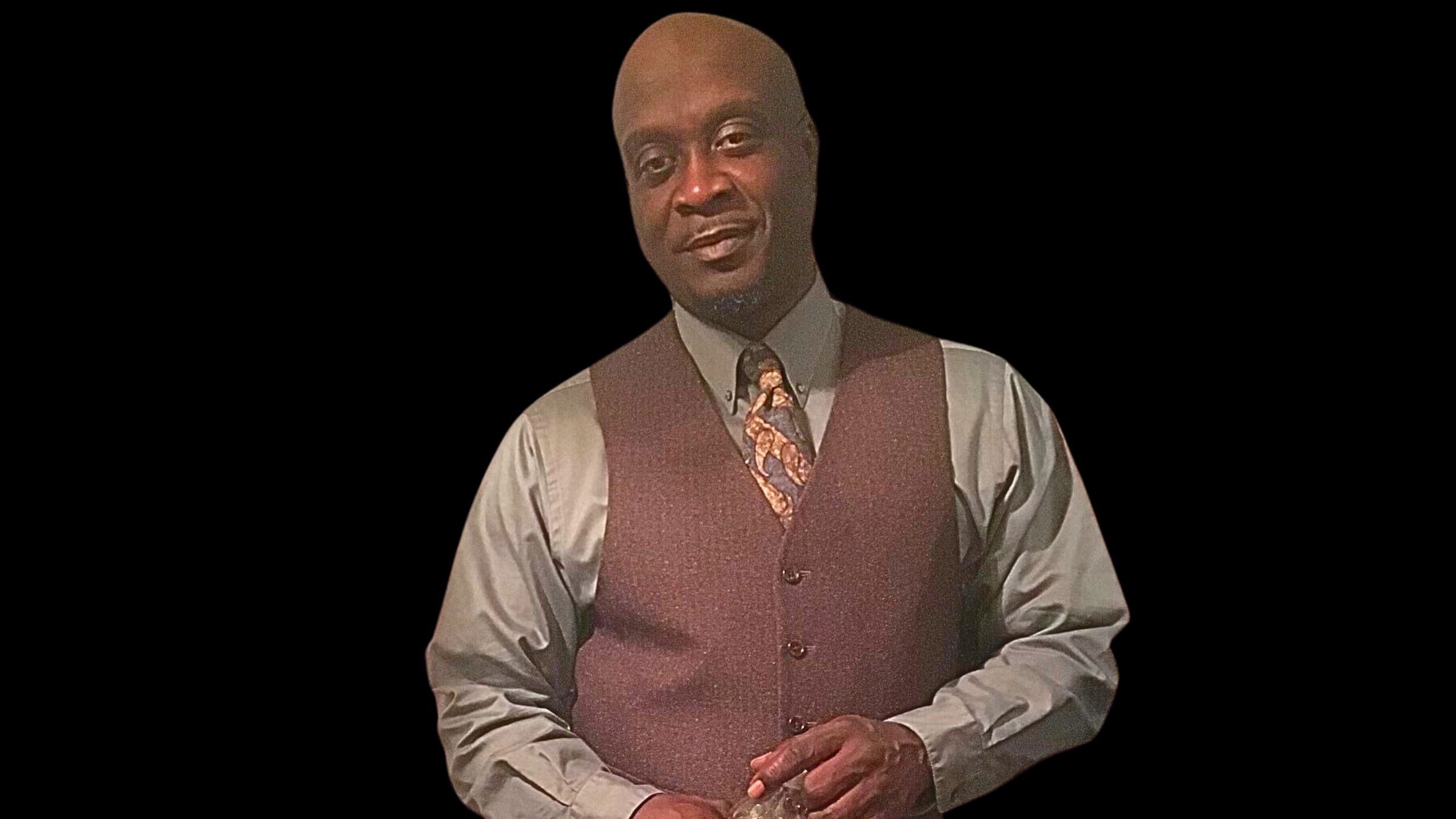 James Williams
GM - General Manager - 360WiSE Radio
James Williams, a native of Birmingham, Alabama, brings an exceptional wealth of experience spanning over 25 years in media, public relations, and community engagement. As a Desert Storm veteran, James proudly served in the United States Marine Corps for six years, demonstrating unwavering dedication and commitment to service.
Following his military service, James embarked on a career in radio and media broadcasting, becoming a prominent figure at 98.7 Kiss FM in Birmingham, where he passionately shared his voice and insights with listeners for over two decades. His influence within the world of media extends even further as he holds the esteemed position of General Manager (GM) at 360WiSE Radio, where he plays a pivotal role in shaping the station's programming, vision, and impact.
In addition to his distinguished radio career, James has been the driving force behind numerous community-driven initiatives. He created and hosted the influential talk show, "TalkBack Live," facilitating important conversations and addressing pressing issues that matter to our communities.
In his personal life, James is a loving and devoted father to two children, cherishing the importance of family values. Beyond his professional and familial roles, he generously dedicates his time to various nonprofit organizations, selflessly volunteering to make a positive impact within the community.
James Williams lives by the motto, "I can do anything with God and Faith." This guiding principle fuels his tireless efforts to create a better world for all, leveraging his extensive experience, leadership, and unwavering faith to inspire change, foster unity, and empower those around him. With a heart dedicated to service and a spirit of resilience, James continues to leave an indelible mark on both his community and the world at large, truly embodying the spirit of 360WiSE's mission and values.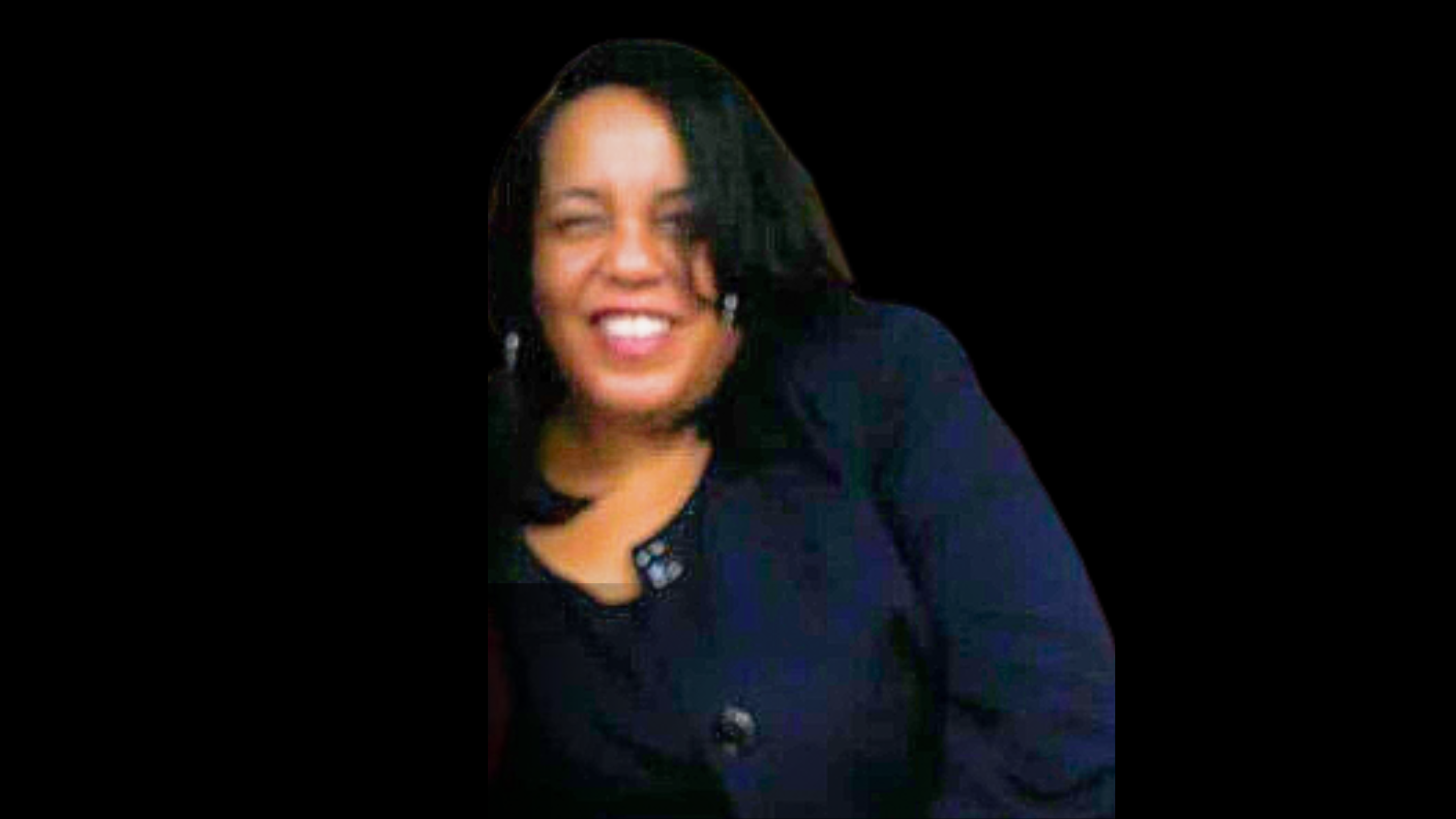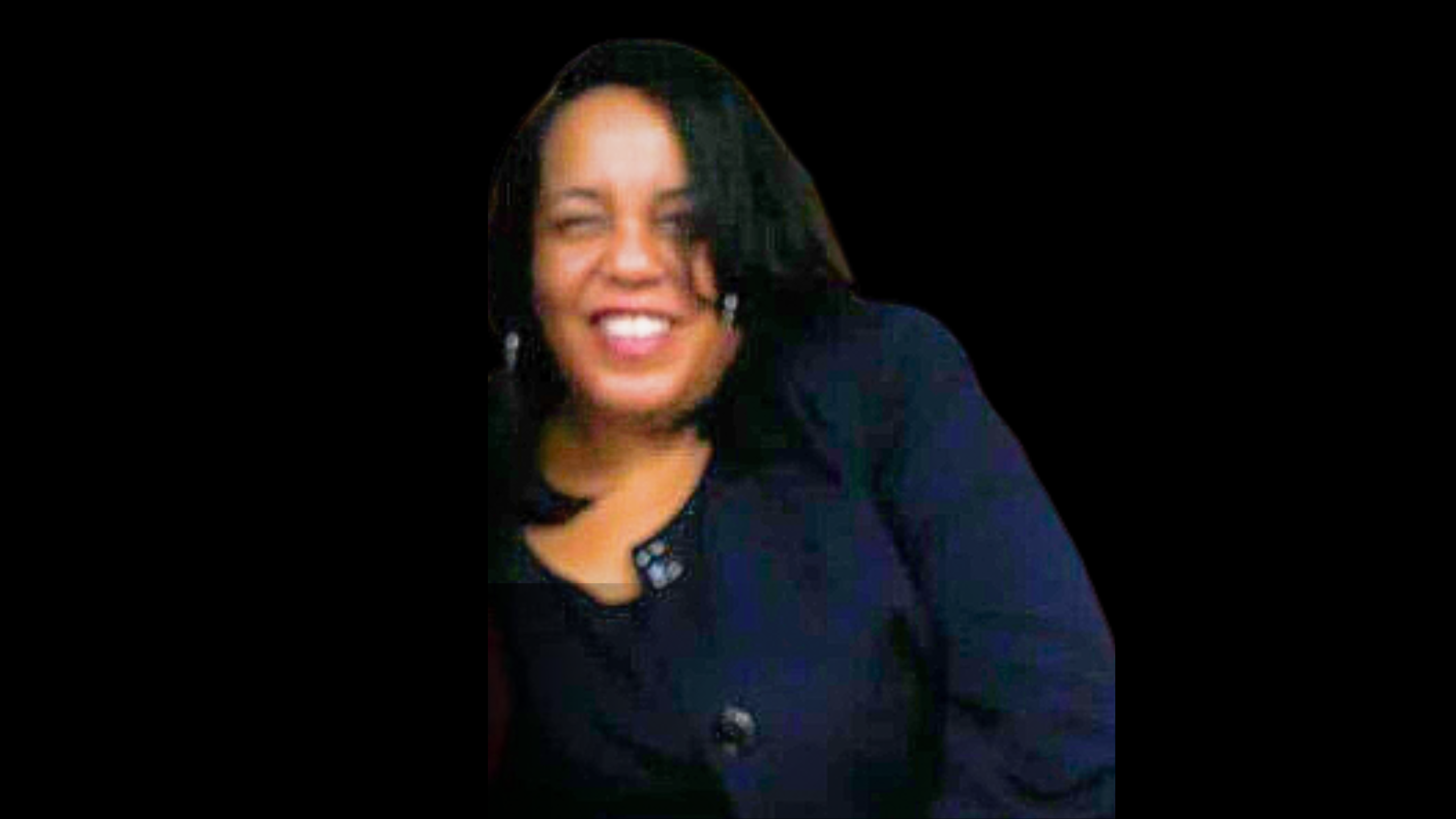 Antonette Bruno
Antonette Bruno, C-Level
"Antonette Bruno, a dedicated professional hailing from the heart of the Nation's Capital, is a renowned nonprofit strategist with extensive expertise spanning several years. Her mission within the 360WiSE brand is clear—to leverage her profound knowledge and resources for the benefit of nonprofits and community organizations. Antonette excels in various facets of nonprofit work, including resource development, strategic fundraising, direct marketing, constituent management, prospect research, and proposal writing for nonprofits of all sizes.
In addition to her illustrious career, Antonette holds an exceptional achievement in martial arts, attaining her black belt in Tae Kwon Do at the remarkable age of eight. Her inspiring journey, recognized in esteemed publications such as Karate Illustrated and the Hilltop newspaper, now serves as a beacon of motivation for the 360WiSE community.
As a Foundation Relations Consultant for organizations across the United States, Antonette specializes in several critical areas, including youth empowerment programs in Detroit and Los Angeles, Catholic education and institutions in California, Wyoming, and the Washington, DC Metropolitan area, as well as human needs initiatives like food security, immigration, and poverty prevention programs. Her expertise is poised to amplify the impact of 360WiSE initiatives in these vital areas.
On a personal level, Antonette's true passion lies in advocating for equitable education, youth empowerment programs, and the preservation of Prince George's County's historical heritage sites. She dedicates herself as an Ethics Commissioner and Ethics Committee Chair for the Town of Bladensburg, a lifelong volunteer for Prince George's County Public Schools, and an Advisory Member for the Bladensburg Police Department Explorers program. Antonette's dedication to community engagement aligns seamlessly with 360WiSE's commitment to positive societal impact.
Her academic achievements are equally impressive, holding a Bachelor's Degree in Accounting and a Master's Degree in Public Administration. With unwavering dedication to her professional and community roles, Antonette Bruno continues to leave a profound and lasting impact in the Washington, DC metropolitan area and beyond through her actions and leadership within the 360WiSE brand."