Robert Lee Dunham God's businessman who served the community through America's number one franchise McDonald's.
Early Life
Lee Dunham was born in Kannapolis, North Carolina on September 12, 1932 and moved to Brooklyn, New York at an early age. Robert knew the importance of hard work and was determined to make his mark on this world. After completing high school diploma, he enlisted in the United States Air Force. Not long after completing a term of service with the Air Force, Robert returned to Brooklyn after he served his country with pride and dignity.
A Tireless Policeman
After returning to Brooklyn, Robert joined the New York City Police Department in the motorcycle division. While working for the NYPD, Lee knew the importance of education, so he dedicated his spare time to devote himself to learning about the mean streets he was governing, so he matriculated at John Jay School of Criminal Justice.
As a former New York City policeman, He says being an African American cop can be a balancing act. He stated to a colleague "When I put on my badge, "it can sometimes feel like I have to declare allegiance to one of two competing colors: the blue of my uniform or the black of my skin." He proudly served New York City as a police officer for 20 years until retiring from the force.
Robert used his education and street smarts to make the streets of Brooklyn a safe place for the community to live and raise their children.
Businessman for the People
In 1972, Lee Dunham began his second career as a McDonald's Owner/Operator. He made history by opening the first McDonald's restaurant in Manhattan and went on to operate seven McDonald's locations in New York and Northern New Jersey. Lee was an exemplary leader and mentor in the McDonald's system for over 39 years. He was one of the founding members of the National Black McDonald's Operators Association (NBMOA), serving as its President from 1982-1986, and was the organization's Chairman Emeritus.
His leadership in the McDonald's system was second to none and he was considered a true pioneer. During his stellar career Lee Dunham amassed numerous awards including, McDonald's Corporation Ronald Award McDonald's Corporation Golden Arch Award The Extraordinary Trailblazer Award from National Black McDonald's Operators The Black Businessman of the Year Award Samuel D. Proctor Phoenix Award from Abyssinian Development Corporation New York Urban League's Building Brick Award African American Male Empowerment Summit Entrepreneur Award, and The Public Advocate's New York City Advocate Award
In business, Lee fought tirelessly on behalf of minorities and through his efforts, he successfully helped others to acquire franchises and to become suppliers. With the over 500 employees in his organization, he made their training and development a priority. In his first store, located in the middle of Harlem, Lee spoke openly with gang members, challenging them to rebuild their lives. Then he did what some might say was unthinkable Richard hired gang members and put them to work. Lee improved working conditions and once a week he offered his employees classes in customer service and management. He encouraged them to develop personal and professional goals.
Robert Lee Dunham legacy was not made history by opening the first McDonalds restaurant in the City of New York., but his tireless dedication to his people. A pioneer in McDonald's, he was a multiple store Owner with restaurants located in New York and New Jersey. Robert often prided himself in running outstanding restaurants, giving back to the community and in creating opportunities for others.
Awards and Positions of Power
Robert Lee Dunham collected numerous awards in his life. Some of these awards include NAACP Roy Wilkens Humanitarian Award – New York Chapter, Omega Psi Phi Fraternity, Inc. Merit Award, US Department of Commerce- MBDA Region II – Harlem Businessman of the Year, New York Urban League – Building Brick Award, and several McDonald's Corporation awards including USA President's Award, Ronald Award, and the Golden Arch Award. In 1972, He was President and CEO of TCB Management Corporation.
He was Chairman of the National Black McDonald's Operators Association from 1982-1986 and at the time of his passing was its Chairman Emeritus. Robert Lee Dunham truly believed in giving back to the community and won numerous awards for his business, community and civic involvement.
Family
Robert Lee Dunham was not only dedicated to his people and more importantly the community, but Lee Dunham devoted much of his life to his wife, Linda and their two sons, On May 17, 2011 at the New York Presbyterian Hospital in New York City. Robert Lee Dunham died at the age of 78. A pillar to the community and a beacon light for the inner city. Robert showed how hard work and God's grace and mercy can move mountains in any underprivileged community.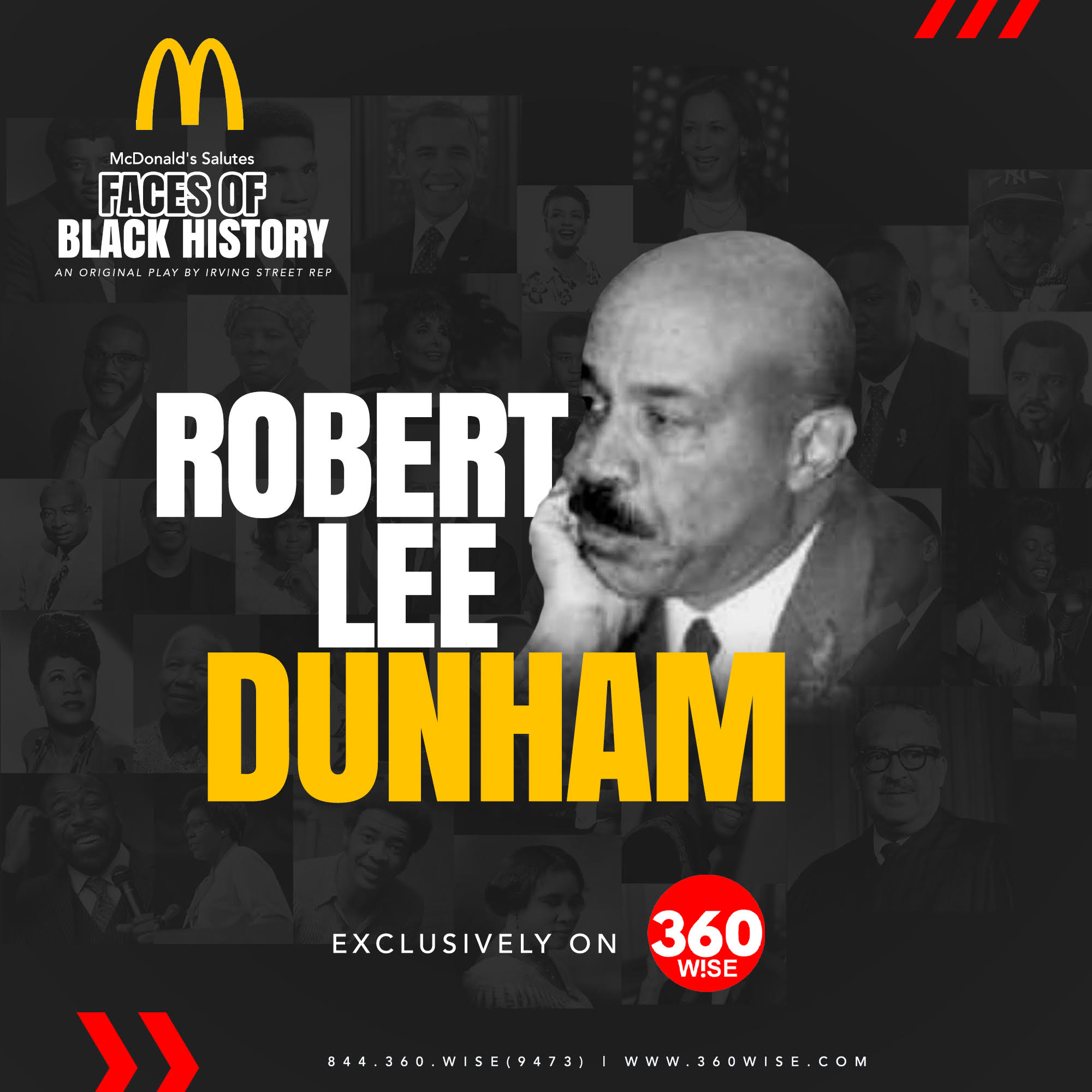 QUICK FACTS
Robert Lee Dunham God's businessman who served the community through America's number one franchise McDonald's.
Thank you to the New York Tristate Owner and Operators Association for your continued support of the Black Community.
All featured faces of Black History are not captured in the 2022 theatre production.