THE MOMENT
Early Life
Lusia Mae Harris was born in Minter City, Mississippi, to Ethel Harris and Willie Harris, a sharecropper in the cotton fields. She was the fourth of five daughters and the tenth of eleven children, all of whom attended Amanda Elzy High School near Greenwood, Mississippi. All of her brothers and one of her older sisters, Janie, also played basketball
Harris played basketball under coach Conway Stewart in high school. She won the most valuable player award three years in a row, served as team captain, and made the state All-Star team . She scored a school record 46 points in one game and led her school to the state tournament in Jackson, Mississippi.
After her high school graduation, she had planned to attend Alcorn State University, which did not have a women's basketball team. However, she was recruited by Melvin Hemphill to play for Margaret Wade, who was restarting a collegiate women's team at Delta State University in Cleveland, Mississippi. She attended school on a combination of academic scholarships and work study funds, since this was prior to Title IX.
CAREER
In her first year at Delta State, 1973–74, Harris helped the Lady Statesmen to a 16–2 record. However, they finished third in the regional tournament and failed to qualify for the national tournament.
In the 1974–75 season, the Lady Statesmen qualified for the national tournament at Harrisonburg, Virginia. They went all the way to the final, where they met the Mighty Macs of Immaculata University who had won the last three consecutive AIAW championships.[8] In the final, Harris scored 32 points and recorded 16 rebounds to lead Delta State past Immaculata 90–81. The 1975 championship game was televised nationally (albeit delayed). This was the first year that women's basketball games were nationally televised by a major network. That season, Delta State went undefeated with a 28–0 record, the only undefeated college season that year (men or women). Harris scored a total of 138 points and 63 rebounds in four games at the national tournament and was named as the tournament's most valuable player.
In the 1975–76 season, Delta State and Immaculata met again in the national tournament final. Harris again led Delta State with 30 points and 18 rebounds in a 69–64 victory.That season, she led the nation in scoring with 1,060 points and 31.2 points per game average, including a 58-point game against Tennessee Tech.
In her senior, 1976–77, season, Delta State played a game in the Madison Square Garden in which Harris scored 47 points. This was one of the first women's basketball games ever played there. In 1977, Delta State went to the national tournament final for the third year in a row. In the final, Harris achieved 23 points and 16 rebounds as Delta State defeated Louisiana State University 68–55 for their third consecutive national title.
Harris was named the national tournament's most valuable player; she was also named to the All-American first team during Delta State's three winning seasons. Her college career record was 109–6, and included victories over later NCAA Division I powerhouses such as Immaculata University, University of Tennessee, Baylor University, University of Mississippi, Louisiana State University and Louisiana Tech University. Harris finished her college career with 2,981 points and 1,662 rebounds, averaging 25.9 points and 14.5 rebounds per game. She also graduated holding fifteen of eighteen of Delta State's team, single game, and career records. In 1977, she won the inaugural Honda Sports Award for basketball, as well as the Broderick Cup, an award for outstanding female athletes in college.
During her tenure at Delta State, Harris was the only African American player on the team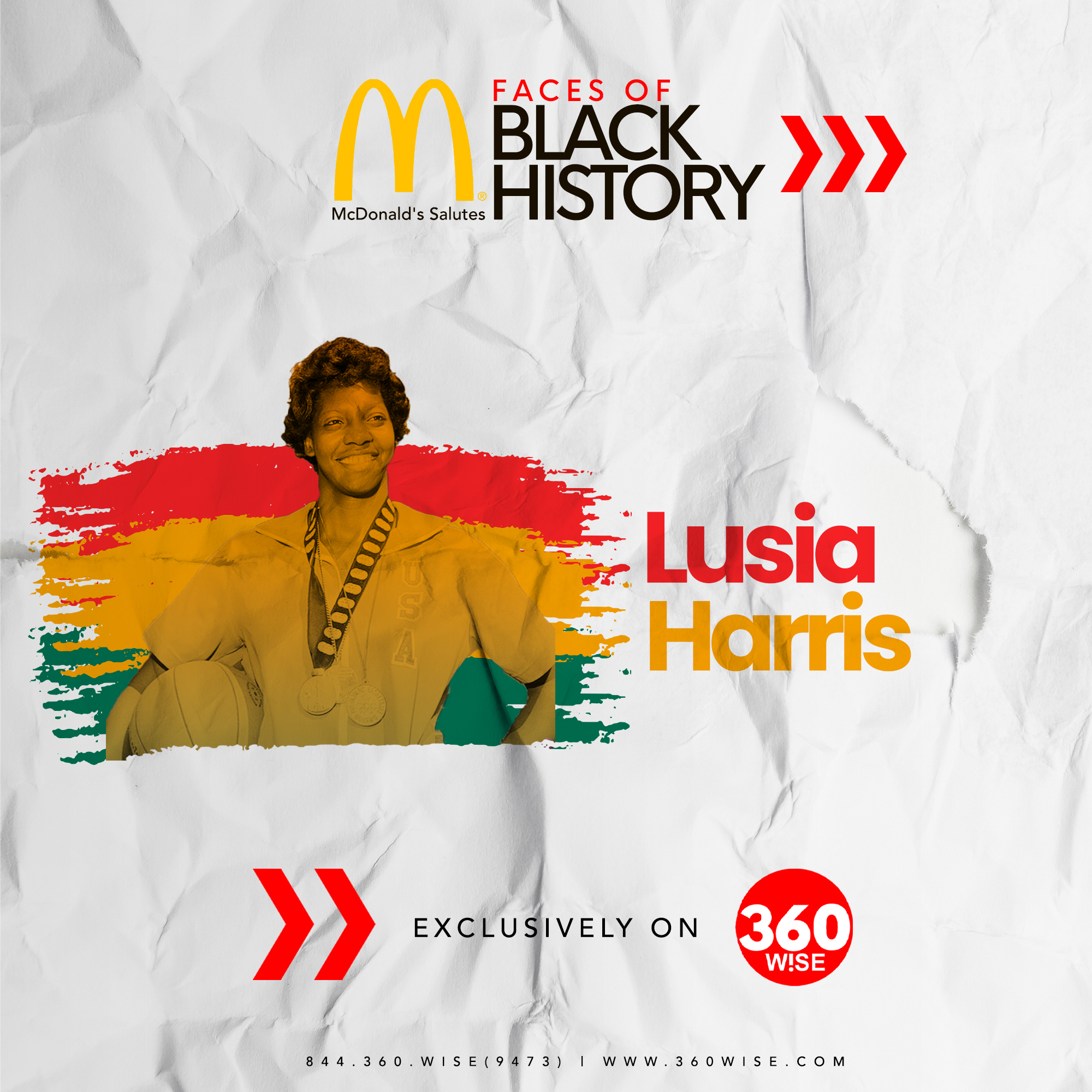 QUICK FACTS
February 10, 1955, Minter City, Mississippi

One of the greatest centers ever to play women's basketball

January 18, 2022, Mound Bayou, Mississippi
Thank you to the New York Tristate Owner and Operators Association for your continued support of the Black Community.
All featured faces of Black History are not captured in the 2023 theatre production.