THE MOMENT
Who is Celia Cruz?
As we celebrate Hispanic Heritage Month, it is impossible to overlook the immense contributions of one remarkable woman who left an indelible mark on Latin music and culture. That woman is none other than the unforgettable Celia Cruz. So, who is Celia Cruz? Celia Cruz, often hailed as the 'Queen of Salsa,' was a Cuban-American singer and one of the most popular Latin artists of the 20th century.
Celia Cruz was not just a singer; she was a symbol of resilience, a beacon of Hispanic Heritage, and a testament to the power of ambition and relentless determination. Her music transcended boundaries, and her charisma captivated millions worldwide.
Born in Cuba and later becoming an American citizen, Cruz used her platform to promote her culture, becoming an emblem of pride for Hispanics everywhere. She is a figure whose influence and legacy remain potent and relevant even today, years after her passing.
Despite facing racial and gender discrimination, Cruz broke barriers and became a global superstar. She was renowned for her powerful voice and her vibrant, larger-than-life stage presence. Cruz's signature catchphrase, "¡Azúcar!" (Sugar!) became synonymous with her vivacious personality and her music.
Notably, Cruz's acting career included several telenovelas and films. In 1992, she starred alongside Hollywood actor Armand Assante in "The Mambo Kings," earning her critical acclaim.
The Early Life of Celia Cruz
Celia Cruz's early life was marked by humble beginnings. She was born into a working-class family in Havana's diverse neighborhood, Santos Suarez. Cruz developed a love for music at a young age, often singing lullabies to her siblings and serenading the local residents with her melodious voice.
While her parents encouraged her to pursue a career in teaching, Cruz's passion for music was unwavering. Her breakthrough came when she won a 'La hora del té' radio contest, which solidified her decision to pursue music.
Cruz's talent was recognized by the famous musician and bandleader, Rogelio Martínez, who invited her to join his orchestra, La Sonora Matancera. This opportunity marked the beginning of Cruz's illustrious career, catapulting her onto the international stage.
Celia Cruz: A Symbol of Hispanic Heritage
Cruz's career was not just about music; it was about representing her Hispanic heritage proudly and unapologetically. As a Cuban exile in the United States, Cruz became a symbol of the Cuban diaspora's struggle and resilience. Her music, imbued with the rhythms and melodies of her homeland, became a vital link for fellow exiles to their cultural roots.
Cruz's music was a celebration of Hispanic culture. She was known for her Afro-Cuban rhythms, salsa, and son music, genres deeply rooted in Hispanic heritage. Through her music, Cruz showcased the richness and diversity of Hispanic culture, promoting it on a global scale.
Her performances were always a vibrant display of Hispanic culture, with her colorful costumes, infectious energy, and the incorporation of traditional Latin dance forms. Cruz's music and persona became a beacon of Hispanic heritage, a legacy that continues to inspire artists today.
The Impactful Career of Celia Cruz
Celia Cruz's career was nothing short of extraordinary. From her early days with La Sonora Matancera to her successful solo career, Cruz's musical journey was marked by numerous hit songs, collaborations with renowned artists, and sell-out performances at prestigious venues worldwide.
One of the highlights of Cruz's career was her collaboration with Tito Puente, the legendary Latin Jazz musician. Their partnership produced several hit albums and solidified Cruz's status as the 'Queen of Salsa.'
Cruz made significant contributions to music, especially Latin music. She was instrumental in popularizing salsa music, a genre that was initially male-dominated. Her powerful voice, charismatic stage presence, and unique style set her apart, making her one of the most influential figures in Latin music.
Celia Cruz: A Beacon of Resilience
Cruz's journey was not without its challenges. From facing racial and gender discrimination in the early stages of her career to dealing with the pain of being exiled from her beloved Cuba, Cruz's life was marked by hardship. However, she remained undeterred, using these challenges as fuel to forge ahead.
Cruz's resilience was evident in her music, with songs like "La Vida Es Un Carnaval" (Life Is a Carnival) and "La Negra Tiene Tumbao" (The Black Woman Has Style) reflecting her positive outlook and indomitable spirit. Cruz's music was a testament to her resilience, resonating with listeners worldwide, particularly those facing hardship.
Celia Cruz was a beacon of resilience, inspiring millions with her perseverance and her unwavering dedication to her craft. Her story is a reminder that with passion and determination, one can overcome adversity and achieve greatness.
Celia Cruz's Legacy and Influence
Celia Cruz's legacy goes beyond her music; it is embedded in the hearts and minds of countless individuals worldwide. Cruz's influence can be seen in the work of many contemporary Latin artists who credit her as their inspiration.
Cruz's impact transcends generations, with her music continuing to be celebrated and enjoyed by fans old and new. Numerous tributes, including documentaries, biographies, and musicals, have been dedicated to preserving and promoting Cruz's legacy.
Beyond her musical contributions, Cruz's influence as a symbol of Hispanic pride and resilience is profound. She paved the way for future generations of Latin artists, proving that with talent and determination, one can achieve international success, regardless of their background.
Celebrating Celia Cruz during Hispanic Heritage Month
Hispanic Heritage Month is a time to celebrate the contributions and influence of Hispanic and Latino Americans to the history, culture, and achievements of the United States. It is a fitting time to honor the legacy of Celia Cruz, a true icon of Hispanic heritage.
Cruz's music, her story of resilience, and her unwavering pride in her heritage make her a fitting symbol of Hispanic Heritage Month. As we celebrate this special month, let us remember Cruz's contributions to music and culture, and let her life and career serve as an inspiration to us all.
Conclusion: Celia Cruz's Enduring Impact on Hispanic Culture and Music
Celia Cruz was more than a singer; she was an icon, a trailblazer, and a beacon of Hispanic heritage, music, and resilience. Her legacy continues to resonate, her music continues to inspire, and her story continues to touch hearts worldwide. As we celebrate Hispanic Heritage Month, we honor Cruz's enduring impact on Hispanic culture and music. Her spirit lives on, reminding us of the power of resilience, the beauty of our heritage, and the universal language of music.
"Hispanic Heritage Month" is a time for celebration, reflection, and recognition of the countless contributions of Hispanic and Latino Americans. As you celebrate, remember the legacy of icons like Celia Cruz. Their contribution to our culture and heritage is immeasurable, and they continue to inspire new generations.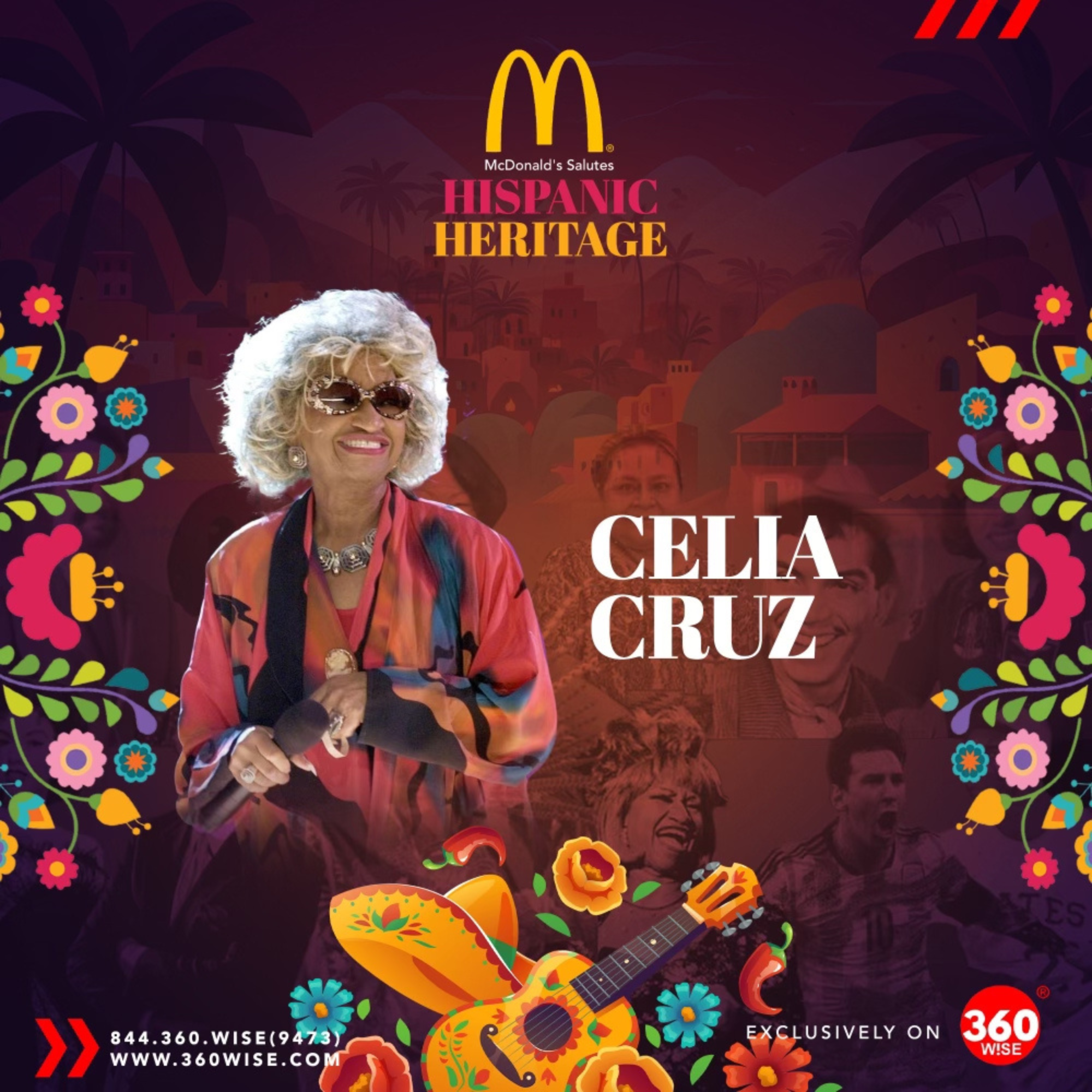 QUICK FACTS
She was Born on October 21, 1925, in Havana, Cuba.

Cruz's career spanned almost six decades, during which she released an impressive 37 studio albums.

She received numerous accolades, including three Grammy Awards and four Latin Grammy Awards.

Cruz was also bestowed with the National Medal of Arts by President Bill Clinton in 1994.
Thank you to the New York Tristate Owner and Operators Association for your continued support.