THE MOMENT
Who is Roberto Clemente?
Roberto Clemente was more than just a baseball player; he was a beacon of hope and inspiration. Born in Puerto Rico, he rose through the ranks of professional baseball to become one of the sport's most iconic figures. Despite facing racial and cultural barriers, Clemente transcended these challenges, leaving a lasting legacy that continues to influence and inspire today's generation.
His life was tragically cut short, but his impact, particularly on Hispanic heritage, remains undeniable. As we celebrate Hispanic Heritage Month, let's delve into the life of this remarkable man, who was not only a baseball star but also a humanitarian and a symbol of Hispanic pride.
Early Life and Hispanic Heritage
Roberto Enrique Clemente Walker was born on August 18, 1934, in Barrio San Anton, Carolina, Puerto Rico. He was the youngest of seven children. His early life was marked by hard work and humble beginnings. His parents instilled in him a strong work ethic, a characteristic that would play a significant role in his future success.
Despite the challenges he faced growing up, Clemente was proud of his Hispanic heritage. He was fluent in Spanish and English, and he used his platform as a professional athlete to promote cultural understanding and acceptance. He was a trailblazer in his own right, breaking barriers and paving the way for future Hispanic athletes in the United States.
Roberto Clemente: A Luminary in Baseball
Clemente's impact on baseball extended far beyond his impressive statistics. His style of play, characterized by passion, determination, and grace, resonated with fans and players alike. His humanitarian work off the field, particularly his efforts to aid in disaster relief, further cemented his status as a baseball luminary.
Clemente was not only a tremendous player, but he was also a role model for young athletes, particularly those from Hispanic backgrounds. He used his platform to advocate for equality and respect, inspiring future generations to continue his work. His contributions to baseball and society at large are why he is still revered today, decades after his untimely death.
Clemente's Impact on Hispanic Heritage
Roberto Clemente's impact on Hispanic heritage is profound. He was a proud Puerto Rican, and he used his platform to raise awareness about the struggles and achievements of his people. He was an advocate for civil rights, and he used his influence to combat racial and cultural discrimination.
Clemente is often celebrated during Hispanic Heritage Month for his contributions to the Hispanic community. His life story is a testament to the strength, resilience, and determination that characterize Hispanic heritage.
Roberto Clemente and Hispanic Heritage Month
Hispanic Heritage Month, celebrated from September 15 to October 15, honors the contributions of Hispanic and Latino Americans to the United States' history, culture, and achievements. During this month, Roberto Clemente is often remembered and celebrated for his contributions on and off the field.
Clemente is a symbol of Hispanic pride and achievement. His life and career serve as a beacon of hope for many young Hispanic athletes who aspire to follow in his footsteps. His legacy continues to inspire and motivate, making him a fitting icon to honor during Hispanic Heritage Month.
Oscar Recognition for Roberto Clemente
While Clemente is primarily known for his baseball career, his contributions to society have also been recognized in the film industry. In 2013, the biographical film "Clemente" was nominated for an Oscar, highlighting his life and legacy.
The film portrayed Clemente's journey from his humble beginnings in Puerto Rico to his rise to fame as a professional baseball player. It also highlighted his humanitarian work, making it a fitting tribute to a man who was more than just an athlete.
Clemente's Legacy: Career Highlights
Clemente's career was filled with many highlights, from his debut in the major leagues to his final game. He hit a career milestone in his final at-bat, collecting his 3,000th hit, making him one of only 32 players in history to achieve this feat.
His career was tragically cut short when he died in a plane crash on December 31, 1972, while attempting to deliver aid to earthquake victims in Nicaragua. Despite his untimely death, Clemente's legacy continues to thrive, and his impact on baseball and society is still felt today.
Roberto Clemente: An Actor off the Field
Beyond his baseball and humanitarian efforts, Clemente also had a flair for the dramatic. He appeared in a few television shows and movies, further contributing to his diverse legacy. His charisma and charm made him a natural fit for the screen, further endearing him to the public.
Whether on the field, in front of the camera, or helping those in need, Clemente's actions were always marked by passion and dedication. His multifaceted life story continues to inspire, proving that he was more than just a baseball player.
Conclusion: Roberto Clemente's Lasting Impact
Roberto Clemente's impact is as potent today as it was during his lifetime. His legacy, marked by his contributions to baseball, his humanitarian work, and his advocacy for the Hispanic community, continues to resonate.
As we celebrate Hispanic Heritage Month, let's remember and honor Roberto Clemente, a true luminary in baseball and Hispanic heritage. His story serves as a reminder of the power of persistence, the importance of cultural pride, and the impact one person can have on the world.
Join us in celebrating Hispanic Heritage Month and the legacy of Roberto Clemente. Learn more about his life, his career, and his contributions to society. Let his story inspire you, and let his legacy live on.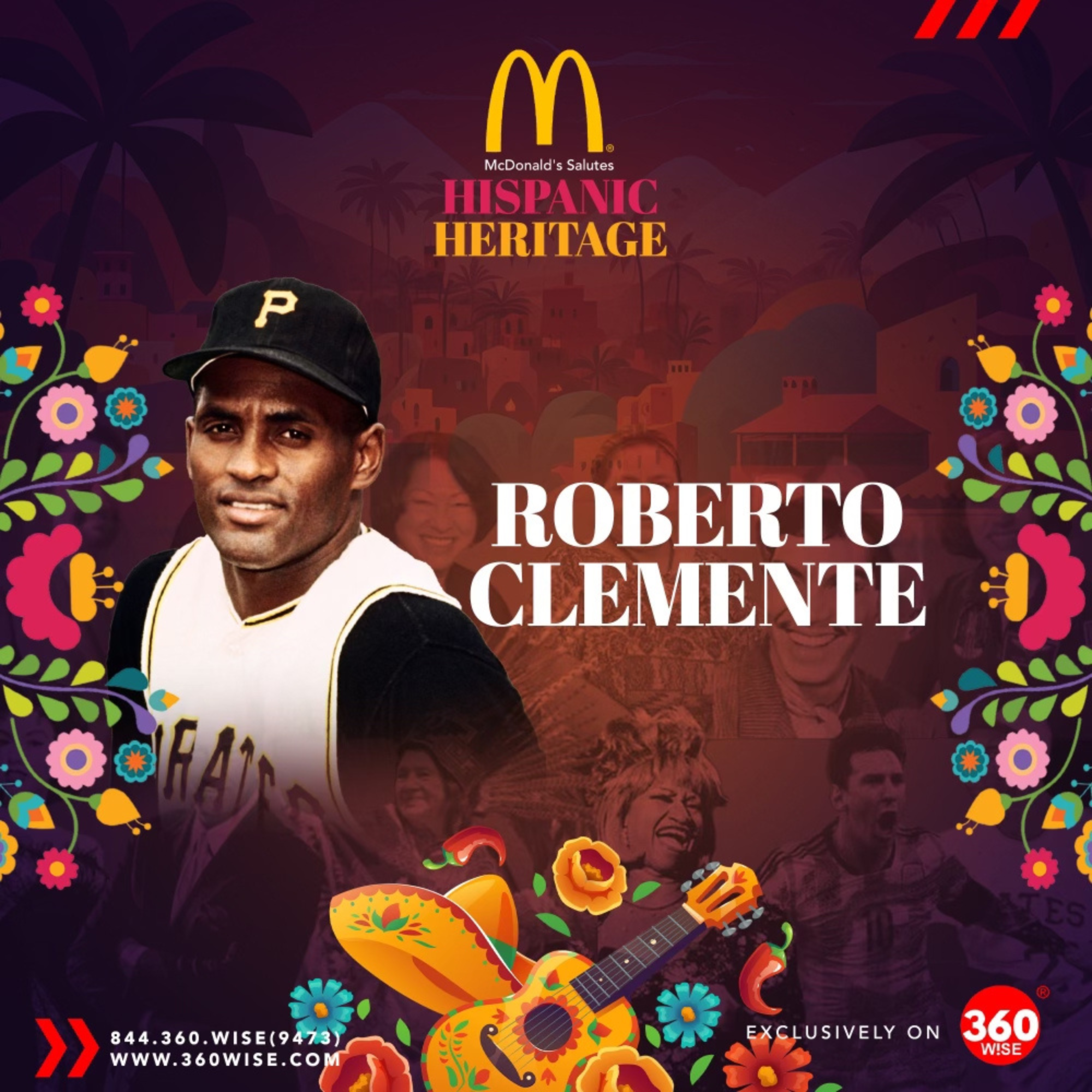 QUICK FACTS
Clemente's professional baseball career started with the Brooklyn Dodgers' minor league team in 1954.

He spent his entire 18-year career with the Pirates.

Despite facing racial discrimination and cultural barriers, Clemente's talent was undeniable.

He was a 15-time All-Star.

Roberto is a two-time World Series champion.

A 12-time Gold Glove Award winner.

He was the first Latin American and Caribbean player to win a World Series as a starting player, to receive an MVP award, and to receive a World Series MVP Award.
Thank you to the New York Tristate Owner and Operators Association for your continued support.