THE MOMENT
Who is Lorena Ochoa Reyes?
Lorena Ochoa Reyes, a name synonymous with Mexican golf, is known for her incredible prowess on the golf course. Born on November 15, 1981, in Guadalajara, Mexico, Ochoa Reyes is often celebrated as one of the greatest golfers of her generation. She is a true embodiment of Hispanic pride and a testament to the power of determination and hard work.
Early life of Lorena Ochoa Reyes
Lorena Ochoa Reyes was born into a family of golf enthusiasts. Her father, Javier Ochoa, was a real estate developer and an avid golfer. He instilled the love for the game in Lorena and her three siblings at a very young age. This early exposure to golf not only shaped her passion for the sport but also laid the foundation for her future success.
Career of Lorena Ochoa Reyes: Transforming Golf
Ochoa Reyes's career is a testament to her extraordinary talent and determination. She turned professional in 2002, and two years later, she won her first LPGA Tour title. In 2007, she reached the pinnacle of her career when she became the number one female golfer in the world. However, Ochoa Reyes's contribution to golf goes beyond her personal achievements. She played a crucial role in popularizing golf in Mexico and inspiring a new generation of golfers.
Hispanic Heritage Month: Celebrating Lorena Ochoa Reyes
In the spirit of Hispanic Heritage Month, we commemorate the achievements and contributions of Lorena Ochoa Reyes. She has not only made her mark in the world of golf but has also been a fantastic role model for aspiring golfers, especially those from the Hispanic community. Her story is a testament to the power of perseverance and the pursuit of excellence.
Lorena Ochoa Reyes: A Role Model for the Hispanic Community
Ochoa Reyes is more than just a successful golfer; she is a role model for the Hispanic community. Her journey to success, marked by determination, hard work, and resilience, sets a powerful example for young Hispanics. She has shown that with passion and dedication, it is possible to break down barriers and achieve success in any field.
How Lorena Ochoa Reyes Has Influenced the World of Golf
Lorena Ochoa Reyes has left an indelible mark on the world of golf. Her success on the golf course has inspired countless aspiring golfers, especially within the Hispanic community. She has shown that golf is a game for everyone, regardless of their background or where they come from.
Lessons Businesses Can Learn From Lorena Ochoa Reyes
Businesses can learn many valuable lessons from the career of Lorena Ochoa Reyes. Her journey to the top teaches us about the power of perseverance, the importance of hard work, and the value of staying true to one's passion. She also exemplifies the importance of diversity and inclusion, showing that success can come from any background.
Conclusion: The Legacy of Lorena Ochoa Reyes in Golf History
Lorena Ochoa Reyes's legacy in golf history is undeniable. Her achievements on the golf course, her influence on the game, and her role as a model for the Hispanic community have left a lasting impact. As we commemorate Hispanic Heritage Month, we honor the contributions of individuals like Ochoa Reyes, who have not only excelled in their fields but have also made a difference in their communities.
Hispanic Heritage Month is a time to celebrate and recognize the contributions of Hispanic and Latino Americans to the country's history, heritage, and culture. As part of this celebration, let's remember and honor the journey of Lorena Ochoa Reyes, a trailblazer in the world of golf.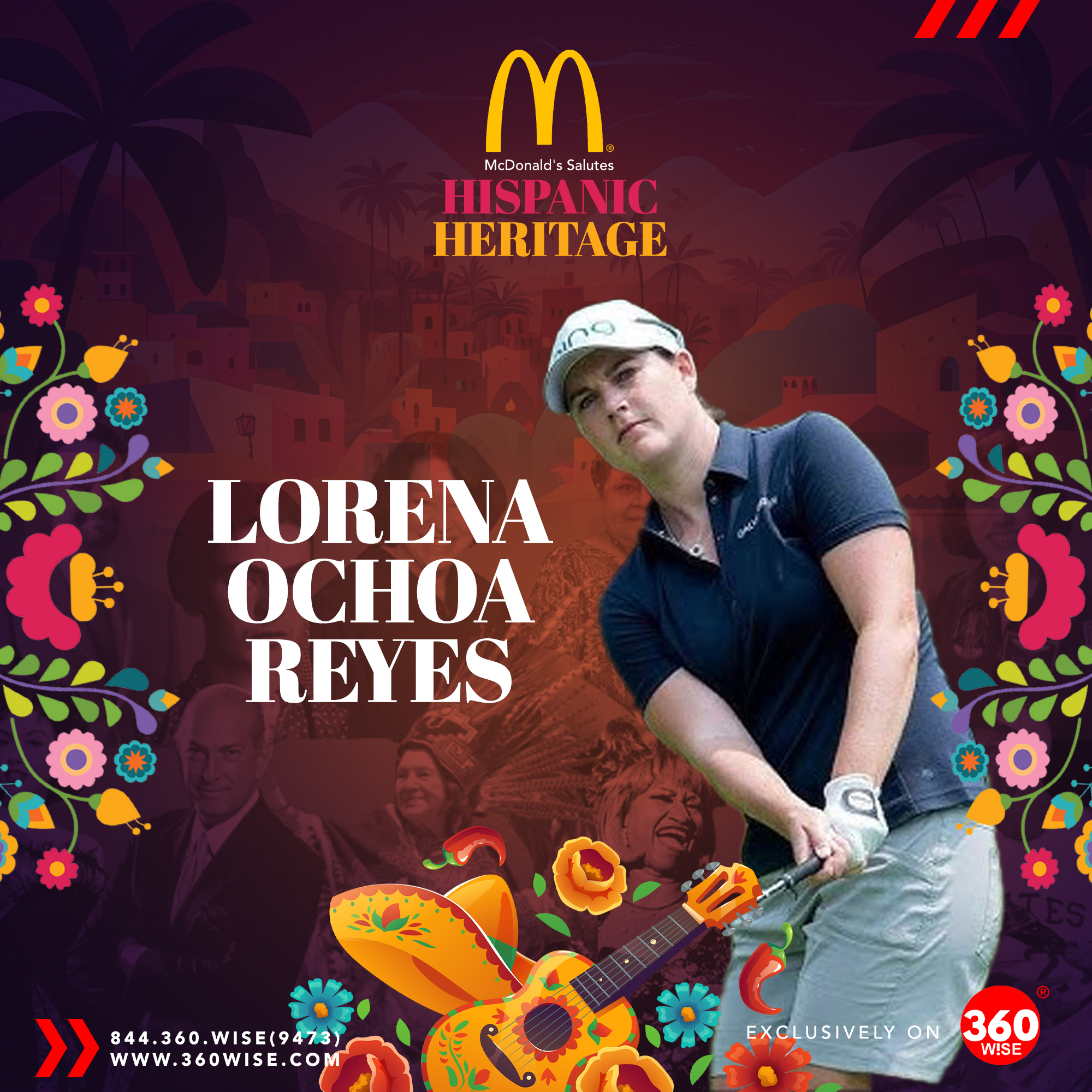 QUICK FACTS
Born and raised in Guadalajara

She started playing golf at the tender age of five.

By the age of six, she had won her first state event.

Lorena took home her first national event at age seven.

While attending the University of Arizona, Ochoa was twice National Collegiate Athletic Association Player of the Year.

In her sophomore year she set an NCAA record with victories in her first seven events.

She turned professional at the age of 21, after a successful amateur career.

In November 2001 she became the first golfer and youngest athlete to win Mexico's National Sports Award.
Thank you to the New York Tristate Owner and Operators Association for your continued support.